"I don't have anything else to do," says Keith Bi. He is cleaning pig intestines—a tedious job. In the sink of his café in downtown Halifax sit two bowls filled with cold water and floating chunks of pig intestine that he bought from Toronto. Bi's back is arched forward. He selects one of the intestines and turns it inside out so that he can see where the fat is, and carefully cuts out the white fat with a pair of scissors. It's delicate work. He has to make sure he takes out the fat without poking holes. His right hand skillfully guides the blades of the scissors close against the inside wall. In one quick movement, the fat slips away into to the sink.
Bi is making a traditional Chinese dish: pot-stewed pig intestines. The café business has been quiet today, as it is on most days. He had to let go his only employee because he couldn't afford the salary; he's often the only one inside. A few days before, he added a catering service hoping it would increase revenue. And this traditional stew is something he wants to serve as part of his catering service.
He could've just thrown the intestines into a pot and boiled them all together—the fat would've just melted into the water, which he could've simply thrown away. But, as Bi says, he doesn't have anything else to do.
In 2011, Bi immigrated from the city of Xi'an, China, on a working visa after being told by one of his relatives who lives in Halifax that Canada is a good place to live. He wouldn't have to deal with the complicated social relationships that occur in China; relationships are more straight forward in Canada, he was told. And he could even open his own business. He decided to come to Canada first, and then hopefully bring his wife and son in the future.
Bi is not happy with the status quo in modern China. People often go around the law and rules, which has turned non-elites in the country resentful. You are a fool if you just obey the rules, people think. Networks and knowing the right people matter more. For someone like Bi who wants to play by the rules and is not part of the 1 percent, building a life in Canada seemed to be a good choice.
Since Bi came to Canada, he has worked as a chef, a cleaner, and other low-paying jobs. He had one goal: permanent residency. And he worked hard for it like most immigrants do. In 2014, three years after he arrived, he received his PR. It was a long time coming. His wife was supportive and helped with his application by sending all the required documents from China. Two weeks later, he bought himself a round-trip ticket to China and two one-way tickets to Canada for his wife and son. But one week before they were about to leave China, his wife told Bi that she was not coming to Canada with him. Instead, she wanted a divorce. The next day, she packed up her belongings and left.
Bi was shocked. He hadn't seen it coming. Everything was going as planned and then all of sudden his life was falling to pieces. He went from a happy new immigrant with a PR in hand, to a lonely, divorced man explaining to a customs officer why his wife was not with him.
It takes Bi an hour to finish the cleaning the pig intestines. After washing his hands, he takes off his hat. His hair is longer than he'd like and it gets slippery with sweat when he works. But he hates the black baseball hat. Still, he wears it. "No matter where the kitchen is you have to put it on if you work in one," he says. Bi is firm when it comes to obeying rules.
Bi is a forty-seven-year-old Chinese immigrant and the owner of Coffee Corner, a café located in the windowless basement below the office of Citizenship and Immigration Canada. The café is only thirty-five metres squared and is a convenience store with a help-yourself take-out lunch service. He does all the work himself and schedules his tasks to get things done on time. He learned how to be efficient when he worked in China as a chief inspector in a five-star restaurant. He was a good manager and knows how to train people. Once, he had two hundred people working under him.
In the late '90s, Bi was honoured to work in a restaurant of its kind. Not only because it was well-paid, but also because of the associated privileges that came with the job. Most restaurants were only open to foreign guests, which is why he was taught how to cook Western food and learn basic English. They had products that you couldn't get even if you had the money. It was almost like they got to see a different world.
But Bi never settles. He went all the way alone from Macau, in southern China, to Halifax, in Eastern Canada.
Usually, the stories we hear about immigration are inspiring—about how a refugee family endured trauma and rebuilt their life after coming to Canada. These stories are true, but there are also others—stories of immigrants, especially people with an Asian background, who experience high levels of emotional stress. A 2012 report by Citizenship and Immigration Canada suggests that immigrants from Asia and Pacific are more likely to have emotional problems, including depression or loneliness, than those who come from the rest of North America, the United Kingdom, and Western Europe.
Opening a new chapter in life is never easy. The first time Bi tried to launch a restaurant it fell flat, he says due to a poor choice of partners. And although his second attempt is also struggling, he will never give up. He gets up at 5:30 a.m. before the sun rises and leaves after 6 p.m. on most nights. He doesn't sit down until noon. Since the café is in a basement, the only time he gets to see the sun on a winter weekday is when he goes outside to have a smoke. He throws on his ten-year-old leather jacket and strolls down the hallway, joking that smoking for him is like an injection, to motivate himself.
He tries his best to strike up a conversation with his customers when they walk through the café door. He smiles—he's always cheerful around his customers—and asks how they are. He often tells them to leave their money at the counter or pay him later if he is away in the bathroom or smoking. He trusts them. He thinks everyone who works in the building has a decent heart. To his customers, he is an attentive Chinese immigrant who runs a convenient café but they don't see that when he's on his own, he gets lonely now and then. When the café is empty, Bi is quiet.
Loneliness is a terrifying thing. It's like a black hole that sucks you in. Bi's thoughts go wild when he slows down. He thinks about how rough it has been starting a business, how rebellious his son is, and, above all, how he doesn't have the family he wanted at his age.
In Chinese culture, a family is one of the most important parts of a man's life. The pressure from parents to get married and have children is relentless. Divorce and being childless are still new concepts for the community, and like many other divorced men in China, they think it's somehow a failure or a mistake that they are responsible for.
When friends visit, he always cheers up. It just doesn't happen very often.
The combination of living overseas, divorced, with a struggling business has made this restless man depressed—but Bi says he will always keep trying to make a better future. In April 2016, he boarded a plane to China to meet a woman he had been talking to online for six months. He didn't know how things would turn out, but he hoped that they would like each other—that she would eventually join him in Canada. Nevertheless, he hopped on the plane.
When he arrived in China, he took a bus to meet her but missed the stop while helping blind person dial a number on their cell phone. Bi apologized to the woman when he met her and explained what happened, but she lashed out. "Why did you help a blind person?" she said. "It's none of your business."
In that moment, Bi knew she wasn't the one.
Three months later, he flew back to Halifax, alone.
On a wednesday in January, at around 1:40 p.m., Bi is sitting at a small table outside his café eating lunch. It is his first break in five hours of work. His bowl is filled with a few spoons of some dishes from his buffet, all mixed together. Like many other Chinese people, he doesn't separate his food. Although he's a chef, he doesn't seem to have a high standard for his own meals. He eats whatever is left over.
Bi adjusts his hat, places his cell phone on the round table in front of him, and starts eating. He is focused on his food with his face close to the bowl. There are no customers around, so he plays his cell phone out loud. It's a video clip from a Chinese media outlet called Today's Headline—how he keeps track of what's happening back home. Most influential media outlets in China are controlled by the government, but Bi believes that Today's Headline is trustworthy enough. Throughout the day, he has a surprising guest: his brother He and the man's wife. He calls him "brother He" not because they are related but in the traditional Chinese way of addressing a man older than him with respect.
"What brought you here?" Bi asks, just happy that his friends have come. Bi pours two cups of coffee for them and mentions his new plan for a small change in the store: he stretches his arms wide and gestures to demonstrate what the changes are going to be as if he is sharing exciting news he has kept for a long time. His smile is broad and his eyes alight. At one point, he even squats on the floor trying to outline where his new counter will go.
When friends visit, he always cheers up. It just doesn't happen very often.
One morning, a Thursday, I tell Bi that tomorrow is the Chinese Lunar New Year. He acts surprised—as if he forgot. For Chinese, it is a day of family reunion, when people who work far from home brave the traffic to see their parents.
"Tomorrow is New Year's Eve?" Bi says. "Well then, I need to call my parents first thing in the morning." He says he stopped celebrating festivals or his birthday a long time ago. Later that day, a lady walks into the store. She is one of the regular customers who works in the building. The card machine isn't working very well, and she doesn't have cash.
"You can pay me next year," Bi says.
"Next year?"
"January 28 is the Chinese New Year."
Oh yes, Bi remembers. He remembers clearly.
He doesn't have anything planned for the holiday, and still hasn't talked with his son. They haven't spoken in nearly two months.
Friday is usually the least busy day for him, and today, quiet is not what he needs. He seems distant and tries to keep busy. Brother He calls and invites him to dinner, which seems to lift his spirits. Bi takes out a pizza and adds it to the daily menu—the first time in weeks he has added something new.
The following day, Bi arrives at the store at the normal time, 6 a.m., pours cold water into the coffee pot, carefully places the pot in the coffee machine, and turns it on. He takes out his iPhone, dials a number, and puts it on speaker phone. The iPhone screen is broken. His parents are both over eighty and don't have a computer at their home. Phoning is the only way he can reach them.
Bi seems peaceful when he talks to them; he has a flicker of a smile on his face. As he talks, he takes out bread and puts it into the toaster, cooks bacon, and fries eggs for the morning sandwiches. He moves around his small kitchen placing his cellphone here and there. During the phone call, he doesn't stop working for a second.
After about thirty minutes, Bi tells his parents that he needs to get back to work, and hangs up. He didn't want to call in the first place. Why would he? He knew what his parents would ask about: work and family. And he knew he had to lie. Like many Chinese immigrants, he never tells his parents back in China any bad news. He would rather lie than tell them the real story—the story about how difficult it is to build a life in a foreign land.
"It's called white lies," Bi says with a grin. But when he talked to them he felt pained.
Their questions only reminded him of his reality: the rebellious son that he hasn't talked to for almost two months, his cafe that is barely getting by, and, above all, his loneliness.
But he couldn't tell them the truth. He had to lie. He had to lie well so that his aged parents so far away wouldn't worry.
---
Lu Xu, who hails from China, is studying journalism at the University of King's College in Halifax. This article was republished under arrangement with the Walrus Foundation.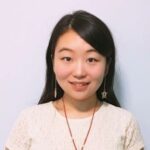 Lu Xu is a Halifax-based journalist and podcaster who hails from Jinan, a small city in China. She has a Master in Data journalism from the University of King's College and has been a freelance writer since 2017. Her work has appeared in multiple publications including The Walrus, The Chronicle Herald, Polestar Student Immigration News, and The Coast. You can listen to her podcast Here From Away at CKDU.ca or find her wandering downtown Halifax in search of the next story that needs to be told.