When Shruti Nadkarni arrived from India to pursue her PhD at the University of Guelph, she spent her first month here living off a diet primarily made up of bread and mayonnaise, losing a dangerous amount of weight in the process. 
As a graduate student, she came with funding in her pocket. But as an international student, she wasn't familiar with the local cuisine, and was shocked by how expensive it was. 
"In my country, you can get vegetables anywhere. And you can bargain and reduce the prices," Nadkarni said. "So it's easily available, it's so accessible, and it's way cheaper." 
"And the cheapest is never the healthiest," she said. 
It took her some time to properly access her Canadian bank account, so for the first few weeks, everything she purchased was converted from rupees, "which was very expensive," Nadkarni said. 
One Canadian dollar is equal to about 60 rupees. 
"So every time I would buy something, even $2 worth, I was calculating in my mind how expensive it is in rupees. And it just broke my heart. So I just bought the cheapest things."
Her research colleague once brought her a big lunch to take home because they knew she didn't have food, Nadkarni says
"That was the first day that me and my roommate ate three meals [in]a day," she said. "It was a very bad time."
Nadkarni isn't alone.
Food insecurity is rampant among international students, who also often struggle to access the ethnic foods they crave and find comfort in. 
In a 2021 report by Meal Exchange, 74.5 per cent of international students surveyed were experiencing food insecurity – significantly higher than that of domestic students, even though only 15.4 per cent of the total respondents were international. 
At the University of Guelph, about 77 per cent of students who use the campus food bank are international, and many of them are graduate students. Yet international students only make up 5.6 per cent of the university's undergraduate students, and 24 per cent of graduate students. 
The issue is not exclusive to just Guelph, either.
For example, a recent survey found 96.5 per cent of respondents experiencing food insecurity at nearby Conestoga College were international as well. 
A variety of factors contribute to this.
"International students pay around four times more in tuition than domestic students, they are often limited in their working hours as part of funding packages, they don't have family nearby to help them, and so on," student food bank coordinator Alanna Wyllie said in an email. 
Many graduate students, international or otherwise, also have families or dependents, which would add additional financial pressure, Laban said. Not to mention the cost of housing: in March, Guelph was ranked as the 12th most-expensive city in Canada for a one-bedroom apartment, with an average cost of $1,964.
There are other initiatives on campus as well, like The Guelph Lab's campus food market, which runs every Thursday from 12 p.m. to 3 p.m., offering produce and dried foods on a sliding scale. 
Still, The Guelph Lab facilitator Sam Laban doesn't think they're reaching all the food insecure students on campus. Even the food bank is at capacity.
There is also a distinct lack of diverse ethnic foods being offered for students.
"We were offering things that reflected a primarily white, North American cuisine. And that didn't really serve the needs of all the students on campus," he said. 
They've been trying to broaden the food they offer, though. For instance, during Ramadan, they have things like dried apricots and dates that "sell really well."
Similarly, for the last two years the food bank has started to offer halal chicken and coconut milk.
Herbs and spices are more expensive items they could use more of that often get requested by students.
It's important for students to have access to foods they know and crave for both their physical and mental health, said Nadkarni, who recently started working with the campus food market to include more ethnic food. 
She said research shows when people have a specific diet for so long, when they move to another country and have to adapt to a new diet, their immune system becomes compromised. Sometimes their mental health does, too.
"Culture shock is truly a jarring thing. You have to relearn everything. To relearn how to cook, how to eat, and what to eat is really emotionally tiring," Nadkarni said.
She added that many people find solace in food, and use it as a coping mechanism. 
"To lose that coping mechanism when you shift to a different country is a shock to your system, and it doesn't fare well with a lot of people." 
So if initiatives like the food bank and the campus food market can help students access the food they need and crave, it would help them "gain the kind of ethnic security that they need from food. It will help them in getting used to Canada, and getting emotionally comfortable in Canada." 
The Guelph Lab recently received funding for the next four years, which Laban said will help them diversify their offerings. They're also hoping to expand the market beyond just one day a week. 
However, even with that funding, Nadkarni said the focus is largely on majority international students, like Indian and Muslim students. 
There needs to be a focus on the minority international students as well, she said, adding that direct funding from the university for initiatives like this would help. 
"There needs to be a lot more different culturally relevant food, like Turkish food, more Brazilian food and Polish food, so everyone feels represented," Nadkarni said. "It would be amazing to see minority students come in and happily take up foods that they haven't seen in years."
For example, she said they randomly acquired some Brazilian Canary melons a few months ago that they were offering for free. 
One Brazilian student was ecstatic to find one of these melons on campus. 
"He got them and the brightness in his eyes really just touched me so much. It makes you feel amazing to see someone who has not eaten that vegetable or fruit in years, finally get a taste of their home. And I feel everyone deserves that."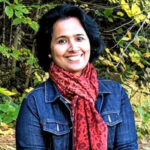 Minu Mathew is a writer and communication consultant who has worked closely with brands like Philips, 3M and Microsoft. She has a book of poems titled 'In the Garden of Rain' published on Amazon. Minu has lived in India, Sweden, US and UK. She currently lives in Toronto, Canada with her husband and two children.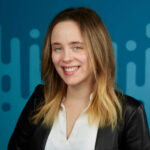 Taylor is a journalist based in Guelph. She started with Village Media two years ago, and is currently a general assignment reporter at GuelphToday.