A nation's literature reflects the lives and times of its people, and in a multicultural nation like Canada, the publishing industry must reflect the rich diversity of our population. Instead, what we witness is the opposite: overlooking or completely snubbing marginalized writers and their stories based on the mistaken premise that there is no market for diverse books. 
Truth is, every one of us can grow the pie and help bring more diverse voices to our publishing industry. 
Because books written by authors from diverse backgrounds, cultures, races, religions, abilities and sexual orientation aren't just for one segment of readers. They are for all of us who love good stories and want to know more about the experiences of people who are not necessarily like us. Books help us to appreciate other cultures, open our hearts and minds to those who are different than us, and promote tolerance and understanding. 
My friend, Hanieh Khoshkhou, and I started Peacock Press to provide a platform for underrepresented authors and books that traditional publishers are not willing to in invest in because they feel that readers are not interested in diverse stories.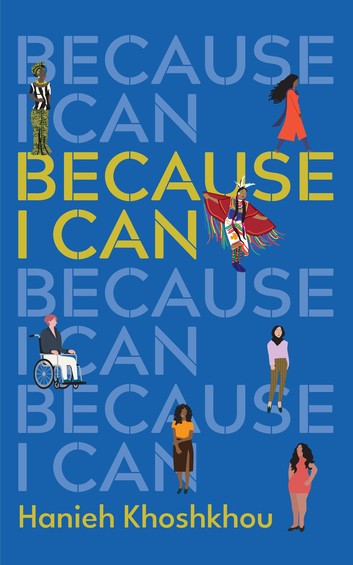 In fact, more and more readers are now seeking stories written by underrepresented authors. A case in point is the amazing response that our first book Because I Can has been receiving. We are pleasantly surprised and grateful for the love and support of our readers. Also, we recently received accolades from Ottawa Mayor Jim Watson who has formally acknowledged our "valuable contribution to the development of the literary arts in the Ottawa community." Mayor Watson has presented us with a plaque on behalf of the Members of the Ottawa City Council and has called Because I Can an "important breakthrough for inclusive storytelling and underrepresented literary artists".
Even though there is an emerging market for diverse books which are getting support from unexpected quarters, inclusive publishers like us continue to face many challenges long after the books are published. Very often we struggle to find distributors willing to work with independent publishing houses while bookstores simply refuse to stock books that don't come through their regular distribution channels. Even public libraries seem reluctant to stock books published by new or upcoming publishing companies. 
While the conditions for more diverse books to be written and published are more favourable now than ever, these books cannot be sold without a fair and inclusive distribution system. All said and done, we are still at the mercy of those who make purchasing decisions at distribution companies, bookstores and libraries. And no matter what we do for inclusion and representation in the publishing industry, if bookstores and libraries are not committed to creating a varied catalogue, stories narrated by underrepresented writers will not reach new and/or existing readers.
Unfortunately, we are still reading the books that the gatekeepers of the publishing industry believe are appropriate for all of us. This means only one primary group's voices and stories, that make up most of the books on the market, are being heard while the rest of us are being ignored. 
Diversity is an inseparable part of modern living, and it is high time our books reflect that. Until all the stakeholders in the publishing industry work with each other, we will continue to be denied access to authentic, culturally rich and diverse perspectives in the stories we read and write. 
Here are some suggestions on how we can all play a role, no matter how small, in encouraging the publishing industry to be more inclusive and reflect the diverse society we now live in:
Introduce children and young people to books and characters that don't look like them or have similar life experiences.

Invite diverse authors for book readings and events at schools and libraries so that students can appreciate that writers come from all abilities, backgrounds, cultures, genders, races, religions, sexual orientation etc.
Read, review and promote books by diverse authors on social media. Word-of-mouth publicity is the best way to shine a light on a new writer, book, or publishing company that is striving to offer a platform to emerging voices.
Hire a diverse workforce at publishing and distribution companies to understand different perspectives, market needs and the pulse of the audience. Also, promote and market diverse books not only to a certain segment of readers but to everyone who loves to read.
Display books by diverse authors prominently in bookstores and libraries and have book readings and events to showcase different authors and increase readership of their books.
It goes without saying that all of us – whether we are parents, teachers, publishers, retailers, or avid readers – can do our bit for addressing the diversity gap in publishing.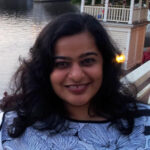 Shabana Ansari has worked as a journalist, writer and editor in three countries across three continents. She now lives in Ottawa and is the co-founder of Peacock Press, an independent publishing house that aims to provide a platform to underrepresented authors.