With schools back in full swing this week, many parents are breathing a sigh of relief as their children head back to learning. However, for new immigrants to Canada, adjusting to a new education system can bring about a myriad of unique challenges and worries.
For Zohra Mawji, a homemaker who emigrated from Mozambique about two years ago, this is the first year she is sending her two daughters – ages seven and 11 – to public school versus a private Islamic one.
"[Alisha and Nidah were] a little nervous about going to a new school," explains Mawji, "but on the whole they were looking forward to it as they love Canada."
Adapting to Canadian education
Mawji has mixed feelings about the new school. On one hand, she praises the principal and teachers at the Richmond Hill school as being very helpful, and states "the exposure will be good for my daughters as it is not good to live in a bubble."
On the other, Mawji is concerned about Ontario's new sex-ed curriculum and that her kids will be exposed to particular subject matter too soon.
"Don't put things into their mind that they don't need to know," she says. "Parents know when their kids need to know these things."
Mawji is considering pulling her younger daughter out of the Grade 2 classes during these particular lessons.
"The only thing we considered was to protect our kid from the negativities of 'English' culture."
She is not alone in her concerns.
Asgar Daya, who moved his family from France to Canada a year ago, says he would pull his seven-year-old daughter Misbah Fatema out of public school and send her to private Islamic school if it was financially feasible.
"[I am] highly concerned and worried about the impact on my daughter," he explains, of the sex-ed curriculum.
The decision to switch from public school to faith-based school is one that Brampton resident Zaffar Bhayani and his wife also made.
Bhayani left Pakistan two years ago with his wife and son due to sectarian and religious violence. When his four-year-old son started public school here, he says the family did not face any difficulties and the teachers were very helpful.  
"The only thing we considered was to protect our kid from the negativities of 'English' culture," he says.
He recalls that his son would question his mother about why she covered herself with the veil while other children's mothers who came to school did not and would be dressed in shorts.
To preserve the values of their Islamic faith, the Bhayanis decided to enroll their son in an Islamic school when he turned five years old.
English as a second language
Another main concern many newcomer parents have for their children heading back to school has to do with language.
While Daya's daughter attends a French school and has been able to fit in well as French is her first language, he still worries that she is not fluent in English and, as such, is not able to converse well in it. His wife also only speaks basic English, while being fluent in French.
Bhayani, who speaks fluent English, says sometimes there is another issue. He finds that having a foreign accent is a big challenge and a lot of time and practice is needed to adopt a Canadian accent.
Fortunately several school boards have different programs in place to help students improve language skills and feel more comfortable in their new setting.
For instance, the York Region School Board offers LINC – Language Instruction For Newcomers to Canada programs and the Peel District School Board has set up a Welcome Centre for newcomer students and families.
The Canadian government also provides assistance through various services, one of which is the Welcome Centre Immigrant Services, which offers English language classes for newcomers as well as a host of different services.
"Get your kids involved in extracurricular activities so they can gain their language skills faster through interaction with other kids."
Mary Fowley (who asked her name be changed for privacy) has been a public school teacher for over 20 years and teaches English as a Second Language (ESL). She says that when it comes to students new to Canada, "the younger kids aged four to seven years (old) are able to learn English faster and it is less of a challenge for them to fit in with their peers."
According to Fowley, older children nine to 12 years old face more difficulty learning English and forming friendships because of cultural barriers.
Sameena Bhimani, an elementary teacher with the York Region District School Board, says she partners up newcomer kids in her class with a buddy who helps them to get acquainted with things like class routines and where to go for recess.
From an academic perspective, Bhimani works one-on-one with newcomer kids and teaches them different concepts related to the subject at hand.
Bhimani advises new immigrant parents to, "Get your kids involved in extracurricular activities so they can gain their language skills faster through interaction with other kids."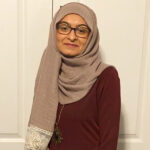 Sukaina Jaffer holds a Master's degree in International Journalism. As a freelance journalist, she has written for New Canadian Media, The Guardian, Guardian Unlimited and The Independent.