George and Charles Youssef know what the Canadian dream is all about.
They live it daily.
Over the last several years, the Fredericton father-son team has not only climbed the ladder of success, they have become two of the most recognizable businessmen in the city.
Through their many endeavours, ranging from transportation to housing to restaurants, the pair have managed to leave their mark.
The secret to any success is caring about what you do and being involved with it, George Youssef said.
"If you don't have hands-on, you're letting people run your show; it won't work as well," he told New Canadian Media. "Hands-on is 50 per cent. The other 50 per cent is actually caring. It's caring about what you do. If you don't care, you just let things go. You have to be on top."
George, 63, came to Canada as a child in 1960 with his parents and two siblings from Niha, a village in Lebanon's Bekaa Valley, about 65 kilometres east of Beirut. He became a Canadian citizen in 1970.
The Youssefs, looking for a life different from what was available in Lebanon, settled on Fredericton because of family connections in the area, but nearly ended up in Australia.
"We had paperwork going to Australia," George Youssef said. "We were two weeks away."
Everything worked out well in the end and Fredericton has been good to them, he said.
According to Statistics Canada, there are more than 2,800 people of Lebanese descent in New Brunswick.
Krista Ross, CEO of the Fredericton Chamber of Commerce, said the Youssefs are a well-known entrepreneurial family in the community — one that's contributed to the city's economic growth for years.
"In many ways, they are a model for success for newcomers that arrive in Fredericton with the intention to start businesses and create jobs," Ross said. "The entrepreneurial spirit often runs in families and George and Charles are great examples of that."
Ross said their contributions are not limited to economics.
"They are great community supporters, and we collectively benefit from exposure to diverse cultures such as their Lebanese roots. Perhaps, most importantly, they are an inspiration to others in the community — other entrepreneurs — particularly from the Lebanese community (who) point to them as supporting others on their business journey and helping them to get their start. This kind of impact has a positive ripple effect over the years."
Hard work pays off
While money and prestige may be part of what defines him now, that wasn't the case in George's early days. Neither of his parents could read or write when they arrived in Canada, which meant he had to accompany his mother and father to the supermarket so they would know how much certain items cost.
"We slept on one bed," George Youssef said. "Me and my brother on the bottom, my sister and mum and dad in the middle. That's how poor we were."
Over the years, hard work and a never-ending desire to do better translated into a change of fortune for the family.
With the assistance of a partner from the Lebanese community, George Youssef graduated from jobs in the fast food industry and purchased a cab company, followed by a number of highly successful restaurants.
'Valuable lessons'
When George Youssef's son Charles, now 32, joined his father and brought a number of energetic partners of his own into the mix, the various family businesses reached another level.
"I learned a lot from him about the restaurant business," said Charles, who used to wash cars for his father at the taxi business, as well as working as a dispatcher.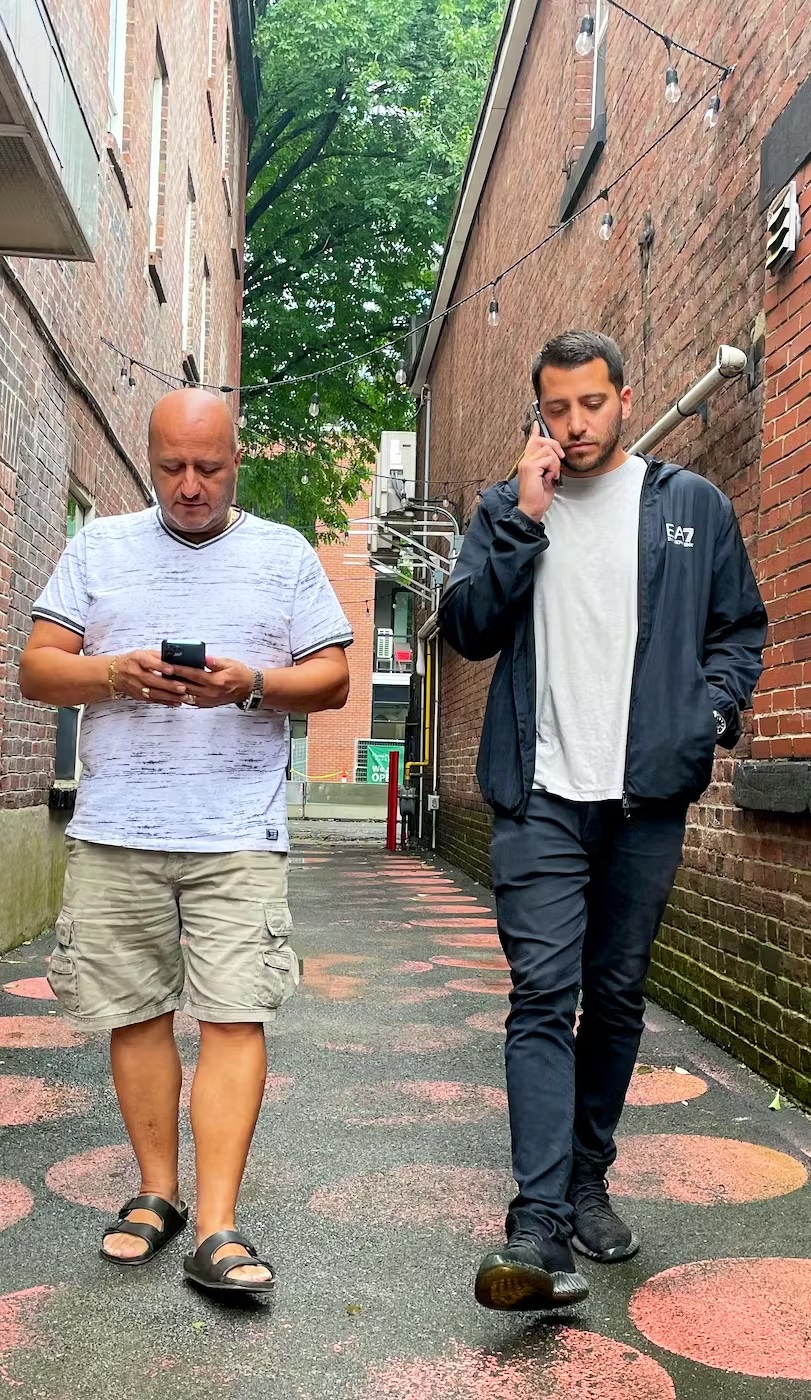 Charles said his father instilled within him the need to work. If he wanted something such as a cell phone or car, he was told he had to go out and earn it.
"I am glad it was the way it was because it taught me valuable lessons," Charles said. "I have acquired business after business just from what I have learned from my dad."
In addition to working with his father, Charles Youssef has recently partnered with a pair of other members of Fredericton's Lebanese community — Patrick Tahan and Waleed Khokar — and is in the process of taking on multiple Wendy's franchises in the province.
"Our first location is in Oromocto and we are looking to expand all over New Brunswick," he said. "We're looking at Woodstock, Miramichi, Edmundston — about five locations in the next five years or so."
Charles, meanwhile, said getting involved in the fast-food business makes his heart beat faster.
"That one I am excited for because most of my other (restaurants) are ma and pa shops. Wendy's is a big franchise that you can grow with. You can have 10, 15, 20 — it's really unlimited how well you can do with it."
For his part, Charles said the last 10 years have been busy ones for him.
"It's like a game with myself — how far can I go? I make a goal or a plan to get to a certain point and I say what's next? I just can't stop."
George Youssef said the best advice he can offer newcomers to Canada is if they want to work, don't whine and complain. Just do it.
"Wait your turn until you have what you need to get started on your dream or your goal," George advised. "You can't say you don't like working and don't want to do dishes. You can't turn away a paycheque, no matter what it is. Keep your pride and if you are safe, you'll go where you want to be."
You'll experience the Canadian dream, he said.
_______
Story and photos are produced in partnership with New Canadian Media and SaltWire.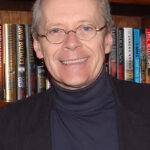 Michael Staples is a retired daily newspaper reporter from New Brunswick with more than 30 years experience. He has travelled extensively with Canada's military and has reported from Croatia, Bosnia-Herzegovina, Kosovo and Macedonia during the Balkans War and from Haiti in 2004 following a three-week bloody rebellion that saw then-president Jean-Bertrand Aristide flee the country. He has also written extensively about Canada's involvement in the Afghanistan War. Michael has considerable experience covering crime, justice and immigration issues. In 1999 he was the lead journalist reporting on the airlift of hundreds of refugees from Kosovo to Canadian Forces Base Gagetown. He has been nominated twice for Atlantic Journalism Awards.