International students looking to break into the Canadian workforce face many obstacles, but a New Brunswick administrator believes a little-known program may be able to reduce if not eliminate those barriers.
Doyin Somorin, Manager of Integration and Retention at Ignite Fredericton, an economic development agency serving the capital and western valley regions of New Brunswick, says its Integration Success Program helps upper-level students develop what they need for post-secondary success.
Launched in 2019, the eight-week program uses a series of 16 modules or instructional units to help participants develop the necessary skills, knowledge and understanding to succeed in the Canadian workforce.
"The whole emphasis is for us to prepare them for post-secondary success," Somorin, originally from Nigeria, said. "This program focuses on integration success. We want our international students to understand what it is like to enter the workforce — not just getting the job, but how can you maintain the job."
This year's training, running from Oct. 3 to Nov. 30 at the campus of the New Brunswick Community College in Fredericton, is open to students from the college, University of New Brunswick, St. Thomas University, the New Brunswick College of Craft and Design, and Eastern College.
Andrea Escober, who graduated from the program in 2021, said international students face a plethora of related challenges with regard to employment, including adjusting to shorter work weeks, dissimilar work hours, and getting used to different relationships with mentors and bosses.
"Greetings are different, the dress code is different and the way you express yourself is different," Escober, a native of Honduras, said. "All of those are probably challenges at first for some people that initially come here to join the workforce."
Escober said the cultural and work background of each student is also different.
"The way this program pursues to overcome that is to have training on cultural competency and cultural awareness. We have some sessions that really do address that topic. There are also workshops on workplace etiquette because every culture is different."
The program is part of Fredericton's five-year immigration strategy announced in 2019.
Ignite Fredericton looks after programming, the Multicultural Association of Fredericton oversees settlement, while the Fredericton Chamber of Commerce is responsible for advocacy, such as engaging others and helping to create a system that assists newcomers in becoming Canadian citizens.
Increasingly, Fredericton businesses are looking to immigrant labour, such as international students to fill vacant positions.
Chamber CEO Krista Ross, who represents New Brunswick's largest chamber of commerce with more than 1,000 members, said she didn't have hard data on the number of members who have hired students via the program but knows that more and more employers are turning to newcomers, including international students.
Ross said retaining students from other countries has been a priority for her organization for more than a decade.
"Teaching these students about the Canadian business culture and giving them the skills to succeed certainly gives them a better chance to land a job after graduation and excel once there. Availability of workforce is one of the key issues for business and international students offer the people, skills and diversity that our community needs."
According to Immigration and Settlement in New Brunswick, the province's public post-secondary institutions welcome close to 3,000 international students each year.
Escober, who used the knowledge gleaned from the program to secure the position of integration and retention coordinator with Ignite Fredericton, said the program gave her a different perspective on many things, specifically when it came to the workplace.
"When I joined it, I was also doing an internship. It helped me to excel."
The program, meanwhile, also encourages international students to remain in New Brunswick, Somorin said.
"Retaining international students is a way to grow our population and workforce," Somorin said. "International students bring values, they bring skill, they bring challenges to our community. They (have) invested a lot, both financially and academically. We cannot afford to lose them to other provinces."
Somorin said many international students are applying to take part in the program.
"You can see the eagerness in them and that's why this program is really in high demand," Somorin said. "We see the need for the program … and the demand has been strong."
---
Story and photos are produced in partnership between New Canadian Media and SaltWire.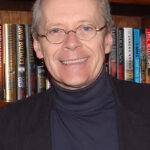 Michael Staples is a retired daily newspaper reporter from New Brunswick with more than 30 years experience. He has travelled extensively with Canada's military and has reported from Croatia, Bosnia-Herzegovina, Kosovo and Macedonia during the Balkans War and from Haiti in 2004 following a three-week bloody rebellion that saw then-president Jean-Bertrand Aristide flee the country. He has also written extensively about Canada's involvement in the Afghanistan War. Michael has considerable experience covering crime, justice and immigration issues. In 1999 he was the lead journalist reporting on the airlift of hundreds of refugees from Kosovo to Canadian Forces Base Gagetown. He has been nominated twice for Atlantic Journalism Awards.