To help Canadians build financial resilience through tough economic times, a consumer watchdog is promoting financial literacy to reduce barriers for vulnerable groups such as newcomers.
"We want to create a more inclusive and accessible financial system for Canadians," said Jason Bouzanis, assistant commissioner of public affairs of the Financial Consumer Agency of Canada (FCAC).
To make this happen, a renewed financial literacy strategy promotes shared responsibility between the consumer and the "financial ecosystem" rather than focusing solely on the financial choices and behaviours of individuals. The regulator is calling on governments, the financial services industry, nonprofits and community organizations to collectively make sure all Canadians have access to programs, services, products and advice tailored to their needs and characteristics.
For newcomers, a tailored approach could mean considering cultural practices and religious beliefs around money; offering information in multiple languages beyond English and French; and using relevant role models.
The national strategy identifies newcomers as one of the groups more likely to experience financial vulnerabilities because of systemic barriers. Challenges finding employment, low income, lack of experience with financial products or services, or too many competing priorities all make it difficult to bounce back from difficult financial circumstances, such as those caused by the pandemic.
The financial impact of the pandemic
"The current financial landscape is exacerbating the challenges already faced by Canadians during the pandemic," says Bouzanis. With the increased cost of living, rising interest rates and historically high levels of household debt in Canada, everyone is feeling nervous about their finances.
Since August 2020, the FCAC has been conducting surveys to collect information on Canadians' day-to-day financial management and financial well-being. Results have consistently shown the pandemic had a financial impact on Canadian households, either because of reductions in regular paid hours, increased difficulties in getting a job, or temporary or permanent layoffs. Overall, households had less money, more expenses, and found it harder to make ends meet.
A new report, released on Nov. 29, highlights that recent immigrants were on average 1.2 times more likely to experience financial hardships in the current economic climate. Low-income Canadians were the hardest hit and were 1.7 times more likely to experience hardships over the course of the survey period.
The new report paints a gloomy financial picture. In 2022, 48 per cent of households dipped into their savings to cope with the impact of COVID-19. Thirty-eight per cent of Canadians are borrowing money to cover daily expenses, an increase from 26 percent in 2020. Equally concerning, the proportion of Canadians who used online lenders or payday loans more than tripled from August 2020 to September 2022 (from 1.42 per cent to 4.52 per cent). In all of these categories, newcomers are overrepresented in the results.
"Understanding the context and challenges and vulnerabilities is really an important step to developing an effective solution," Bouzanis told New Canadian Media. He says financial literacy is part of the solution.
Newcomers and financial literacy
A recent report on newcomers and financial literacy by Prosper Canada, a member of the FCAC consumer protection advisory council, points to four key factors affecting newcomers' level of financial literacy: Knowledge of the financial system; language skills; cultural norms and their social network.
The report provides an example of how to address these barriers: Nimaa, a newcomer, was able to build her knowledge of the financial system at a time when she faced a stressful personal and financial situation. Nimaa is a single mother, separated from her abusive husband. Before she connected with a local community organization, she was not receiving spousal or child support and worked a part-time minimum wage job which was not enough to cover her rent.
Through the support of The Working Centre, an anti-poverty organization in Kitchener, Ont., she was able to receive more than $12,000 in financial support through several federal and Ontario government programs. The Centre also helped Nimaa apply for employment insurance, provided her with temporary rent assistance, and advocated to get her on top of the list for housing as a survivor of domestic violence. At The Centre, Nimaa learned to set up a budget plan and other financial management skills.
Her story is an example of the financial ecosystem stepping up to help build financial literacy and resilience. The goal of the national strategy is to build financial resilience for all newcomers, whether they are facing poverty like Nimaa, or want to start a business, buy a home, plan for retirement, or manage debt.
Practical tools for uncertain times
In the current economic context, the FCAC says "many Canadians are facing the biggest financial challenges of their lives," as more people are borrowing money to cover their day-to-day expenses, including by using high-cost loans.
The organization has developed practical tools to help Canadians manage debt, plan budgets and set financial goals. There are also resources available specifically for newcomers. Prosper Canada has designed two money management tools: One to help new Canadians navigate money management in Canada, and another for settlement workers to provide relevant information related to newcomer-specific needs.
The Canadian Foundation for Economic Education has produced the CFEE Dayplanner that provides links to resources on debt management, mortgages, and investments for newcomers.
Ultimately, "the diversity of our financial products and services needs to match the diversity of our people," says Supriya Syal, deputy commissioner of research, policy and education at the FCAC.
"It needs to help resolve the vulnerabilities that people experience, not ignore or exploit them – vulnerabilities that the COVID-19 pandemic has only served to expose and underscore, such as the lack of financial resilience, or the resources to weather an expected storm."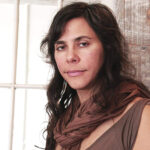 Elvira Truglia is a Montreal-based journalist who writes about the intersections of culture, politics, and social issues. She has also worked in the community, media and cultural sector as well as national and international non-governmental organizations.