As newsrooms struggle to improve their coverage of racialized communities,  journalism schools across Canada are taking action by hiring diverse staff to teach a curriculum that addresses systemic racism.
The moment of reckoning occurred one year ago with the death of George Floyd. Floyd, a Black man, was killed after a Minnesota police officer kneeled on his neck for nearly nine minutes. In June, Derek Chauvin, the white officer, was found guilty of his murder.  
Floyd's death led to global outrage and inspired a petition calling on the Ryerson School of Journalism to create a course to teach students how to responsibly report on stories impacting the Black community in Canada. That petition resulted in the creation of the course Reporting on Race: The Black Community in the Media. 
The instructor was Eternity Martis, an award-winning journalist, and the author of They Said This Would Be Fun: Race, Campus Life, and Growing Up, a memoir of being a Black woman in a predominantly white university. 
The new course critically examined the relationship between the media and Black communities. Martis and her students reviewed a variety of topics on a case-by-case basis, covering topics ranging from the history of police carding to the reparations for Africville. 
Students were taught how to ensure their coverage is both empathetic and accurate. Martis also walked her students through how to reach out to the Black community and be more wholehearted in their approach.
Impact on students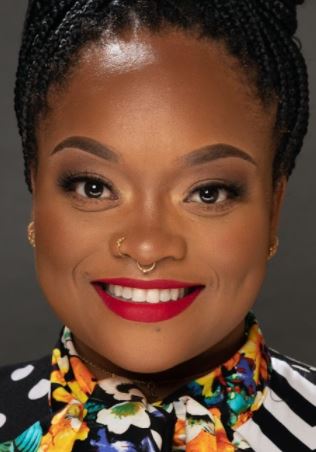 Jael Joseph, a fourth-year student at Ryerson and a Black woman, didn't think she would benefit from taking the course, but her opinion changed after enrolling.
"I felt like I did not need to know how to write about my own race and that's how I felt going into the course. Once the course started, I realized that even as a Black person, I knew nothing," said Joseph, who was among the first group of students to take the course last fall.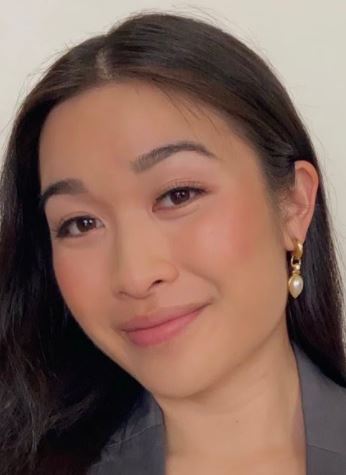 Madison Wong said the course taught her to pay more attention to what the public perceives through the choice of photos, titles, and structure.
"There's been a lot of harmful coverage of Black, Indigenous, and racialized communities. And oftentimes they're going to be hesitant to speak to us," said Wong. 
"It definitely taught me a lot about the stories that I want to tell, and that when I'm in a position of being able to cover these communities I get to make a difference, make an impact to ensure that we're not harming anyone further."
Calls to combat racism on campus
Demands to combat racism are sweeping across other university campuses. At the University of Ottawa, students are asking for a mandatory anti-racism course as a graduation requirement. While at Carleton University, students and alumni are petitioning for a better and more inclusive environment for students who are Black, Indigenous and persons of colour (BIPOC).
Carleton University's School of Journalism and Communication has hired Nana aba Duncan as its Carty Chair in response to these demands. Duncan is responsible for ensuring Carleton's program focuses on anti-racism and decolonization in journalism. The school has also 
appointed CBC Ottawa reporter Adrian Harewood as a full-time member of its faculty.
The School of Journalism at the University of King's College also appointed two BIPOC journalists, Brian Daly and Trina Roache, as their newest members of faculty.
It's important for racialized students to be taught and inspired by professors who have similar backgrounds, says Joseph.
"Not only (would you want) to pick their brain, but you also want to impress them. Because now there's something that awakens in you. You just want to do better."
Newsroom diversity still a challenge
Canadian newsrooms are also under pressure to improve their reporting on race and increase representation.  But so far the media have fallen short.  
In 2004, the Canadian Task Force for Cultural Diversity on Television found that only 8.7 per cent of broadcast reporters were visible minorities. That same year, research from the Ryerson School of Journalism revealed that only 3.4 per cent of newspaper reporters were non-white.
The 2016 census figures show that more than 22 per cent of the population identify as "visible minorities." Yet only 15 per cent of the employees of CBC, Canada's biggest media corporation, are people of colour.
But there is hope. As BIPOC graduates come out of journalism schools, they will understand systemic racism and inequities better than their predecessors.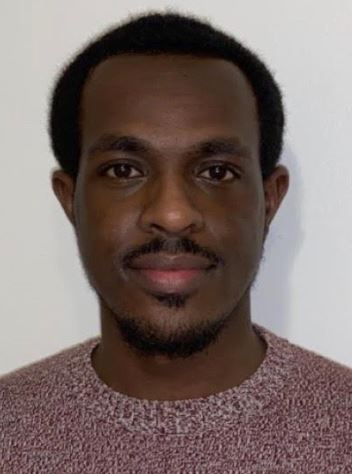 Libaan Osman, took the "Reporting on Race" course last summer. It bothered him that there was so much negative news about Black Canadians in the past, while their successes were rarely mentioned. Osman says he's eager to report on his community.
"The course got me in contact with people that were in sports journalism –  Black people that are doing amazing things. (I learned) how they carved their path, how they made it in the industry." 
Osman says he now has a chance to report on his community in a better, fuller way.  After graduating from Ryerson earlier this year, Osman was hired as a digital producer for the Toronto Star.  He is now part of the next generation changing the face of news and can directly impact how race is covered in media.
___________________________________________________________
This story has been produced under NCM's mentoring program. Mentor: Fernando Arce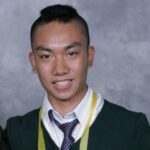 Leo Bui is a freelance journalist based in Halifax, Nova Scotia. Born in Vietnam and raised in the Philippines, he is interested in human interest stories, especially when it comes to immigrants and people of colour. Bui is currently a journalism student at the University of King's College.