Although nine per cent of Egyptians said they would likely boycott the presidential elections and 15 per cent were still undecided, the sense of enthusiasm and patriotic fervour was evident on the first day of voting.
By 7 a.m., a group of men had already lined up at one of the polling stations in the Cairo suburb of Maadi.
Overnight, soldiers had set up sand walls at the entrance to the station, ordinarily an orphanage and primary school.
As more men gathered at the polling station, a lone biker passed through the barricades set up at either end of the street leading to the no-vehicle zone.
A plain-clothed security officer and a policeman immediately detained the biker, searched him, and checked his identification.
"I swear I didn't know," the biker protested. After being questioned for 10 minutes, he was released.
"We have to be ever watchful," said one of the security guards at a nearby residential building. "The Muslim Brotherhood could try and sabotage the voting."
On the eve of the election, the Muslim Brotherhood said it would intensify efforts to disrupt the election by sparking demonstrations and urging prospective voters to go home.
A group of about 30 young men had gathered outside another polling centre just after dawn. They chanted anti-government slogans, and urged people not to vote.
They dispersed quickly when a police vehicle entered the street.
Their 'demonstration' had little effect. By 8 a.m., the queue of men waiting to vote, grew to about 100 people.
"This is a historic day for Egypt, these are real elections," said a man who parked his car about 50 meters away and walked to the polling station.
Just then, a military helicopter flew overhead.
Security has been significantly heightened in the capital Cairo and other cities as millions of Egyptians began voting for a president, the first since the military removed Mohamed Morsi from office 11 months ago.
Since then, and particularly after hundreds were killed when the army dismantled two pro-Morsi protest camps, the interim government has been locked in a war against terrorism.
Attacks on military and police outposts have killed dozens of security officials and civilians.
A bomb at an election rally organized by supporters of presidential candidate and former Defense Minister Abdel-Fatah El-Sissi killed two people and injured four last week.
Ali, a 41-year-old commuter transport driver, brushed off the security situation.
"I will vote for El-Sissi," he said, "because he is more nationalistic and patriotic than [rival candidate] Hamdeen Sabbahi."
If overseas voting is any indication, El-Sissi should win by a landslide.
Diaspora franchise
The electoral commission over the weekend said that over 320,000 expatriate Egyptians voted from New Zealand to Canada, covering some 124 countries.
But the turnout – some 53 per cent of 600,000 eligible expatriate voters – indicates that in Egypt the number of people heading to the polls is likely to be higher.
El-Sissi won 94.5 per cent of the expat vote, the commission said.
Early on Tuesday, it said that 12 million people had voted on the first day. Over 50 million are eligible to vote.
However, Waleed Nassar, an Egyptian living in Canada who was interviewed by New Canadian Media earlier in the year, did not vote for either candidate.
"Neither El-Sissi or Hamdeen were worth a several-hour trip to Ottawa to cast my vote," Nassar said.
"El-Sissi represents everything I was against when I joined the protests in Cairo in 2011 – Army dominance of the regime, an exclusive group that have the resources but have been managing it inefficiently for years based on personal interests of a few. I voted for Hamdeen in the last presidential elections but I feel he hasn't been able to build any base support other than being the anti-regime choice."
"Neither El-Sissi or Hamdeen were worth a several-hour trip to Ottawa to cast my vote," Nassar said.
According to Baseera (the Egyptian Centre for Public Opinion Research), Egyptians 50 years old and above are more likely to vote than the younger generation. Baseera said that 83 per cent of polled youth said they would vote, while 92 per cent of those aged 50 and above said they would go to the ballot.
Nouran Raouf, an e-marketing consultant who participated in January 25 and June 30 demonstrations, says she won't vote.
"I don't feel my vote will matter, and even if it mattered I think it [the vote] will be rigged," she said.
It is young people such as Raouf who have expressed the most dissatisfaction with the electoral and political process. However, some who braved the attacks of security forces during anti-government protests in January 2011 believe they have "earned the right after a revolution … to have a say".
Boycott not an option
Menna Alaa, a young up-and-coming journalist, says that boycotting the vote isn't an option because any such measure lacked adequate organization, and, therefore, could turn into a weapon instead of being a tactic of protest.
She said in an interview just before polls opened that she would vote but had not yet made up her mind who to elect.
"I will be deciding again on who has a better plan for the future [of the] country that has been a sinking ship for the last couple of years," she says.
"It is time to play politics. I believe that the use of emotions throughout the last couple of years has made us lose a lot. We should start playing politics throughout the next parliamentary elections as well," she added.
"I will be deciding again on who has a better plan for the future [of the] country that has been a sinking ship for the last couple of years," she says.
On Friday, less than two hours before campaigning officially came to a close, El-Sissi gave a televised address urging women and young people to vote. Although his campaign realizes there is only a slim chance he will lose the vote, his supporters have been focusing on getting as large a voter turnout — and thereby a more sweeping mandate — as possible.
Voter turnout for the 2014 Constitutional Referendum in January was just above 38 per cent. This was a considerable decrease from the 52 per cent turnout for the runoff presidential election in 2012.
Hoping to facilitate a greater voter turnout, the interim government announced Tuesday, the last day of voting, a public holiday.
– With additional reporting by Salma Hegab
---
Firas is a Canadian journalist of Arab descent who has covered the Middle East since 1992. In April 2010, he left Al Jazeera's English-language website, where he worked as a senior editor since 2004. In September 2010, he joined the American University of Cairo as an associate professor of practice at the Journalism and Mass Communication department. He is also a member of New Canadian Media's Editorial Board.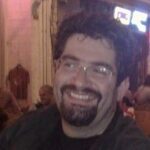 Journalism & Communication Dept Chair; Managing Co-Editor @ Cairo Review of Global Affairs, American University in Cairo