The requirement that participants be fully vaccinated against COVID-19 before they participate in Hajj will prevent many Muslims from making the annual pilgrimage to Mecca this summer. 
Saudi Arabia mandated vaccinations this past March in an attempt to open up Mecca to more Muslims following last year's severe restrictions.
In 2020 as the pandemic spread across the globe, the Kingdom restricted Hajj attendance to people living in the country and capped participation at 1,000 people. Before the coronavirus, approximately 2 million people would make the journey each year.
Earlier this month, the Saudi government unveiled their plans to increase operational capacity for the mosques at Umrah/Hajj, as well as a booking system for various rituals. Participants would be required to reserve time slots via a mobile app in order to limit numbers at holy sites to be able to maintain social distancing.
Slow vaccine rollout limits journey
Having up-to-date vaccinations has always been a prerequisite for attending the Hajj, but the uneven distribution of COVID-19 vaccines across the globe has complicated matters. 
Wanting to get a clearer picture of how these restrictions are affecting Muslims in Ontario, I inquired with various Muslim organizations and travel agencies catering to the Hajj. I asked if these organizations had heard from community members about any concerns people had surrounding this year's Hajj and what individuals could do to prepare themselves.
Muhammad Butt, the social coordinator of the Islamic Society in Kingston, says the mandatory vaccination policy is "sensible."
"We are content with the decision that the Saudi government has made with regards to having a mandate for vaccinated attendees only. The visa requirements for Hajj/Umrah have always required up-to-date vaccinations for all travelers," said Butt.
While the average age of a Hajj participant is 61, there's still a great deal of younger Muslims in Canada who won't receive their vaccines in time for Umrah/Hajj this July 17-22.  According to the Government of Canada's vaccine information site, over 40 per cent of Canadians have received at least one dose, but only just over 3 per cent of the population has been fully vaccinated as of May 12.
When asked if there's any way countries could increase the availability of vaccines for those intending to attend the Hajj/Umrah this year, Butt says the focus should be on "health first and getting the most vulnerable vaccinated."
In Canada, when people are able to get their first dose of a COVID-19 vaccine depends on their age, where they live, and their profession. Therefore, it will require a degree of good fortune and preparedness to book one's vaccine appointment as they become available locally. 
The Ontario Government has stated that starting May 19, all 18+ individuals are eligible to book a vaccination, but these are only for the first doses. Most Canadians will not be fully vaccinated until the fall.
To make matters even more complicated, delayed shipments and changes to who is prioritized during the vaccine rollout mean that the feasibility of attending the Hajj this year has changed for some people. 
While Canada has instituted travel restrictions for various countries based on their COVID-19 situation, flights to Saudi Arabia and adjacent countries are still available, but travelers are strongly cautioned about security risks unrelated to COVID-19 in the Middle East.
Furthermore, the cost of the Umrah is already extremely high, with travel agencies offering packages starting at $10,000 and up, depending on the class of travel one wishes to take. Individuals will also be expected to pay for the cost of their quarantine upon returning to Canada. That adds an additional cost between $300-$1500 depending on what hotels are available.
But despite the health risks and financial burden, Butt says those who are determined to fulfill their religious obligations will plan accordingly.
"People are aware of the risks that come with traveling and people who are planning to observe Hajj this year have made preparations in advance." 
___________________________________________________________
This story has been produced under NCM's mentoring program. Mentor: Marcus Medford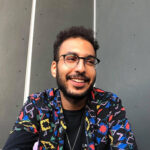 Kamal is a freelance Egyptian writer/journalist based in Ottawa, Ontario. Specializing in political policy, human rights, and social commentary, Kamal attempts to blend his mixed upbringing of living in Canada and Egypt in his writing.