News of influence campaigns by the Chinese government have rocked Canada, but according to at least one new and ambitious civil society group with its focus on the regime in Iran, China shouldn't be Canadian officials' only concern.
StopIRGC is a British Columbia-based organization run by Iranian-Canadian lawyers and activists dedicated to investigating what they suspect to be activities by the Government of Iran's leading military branch—the Islamic Revolutionary Guard Corps (IRGC)—on Canadian soil. The group collects evidence on individuals it believes are acting as undercover IRGC operatives inside Canada. It refers suspicious cases to government authorities who then investigate further.
According to the Canada Border Security Agency, 17,800 applications have been reviewed so far for potential inadmissibility. 141 initial cases have been investigated by the CBSA and Immigration Canada. Two referrals have been made to the Immigration and Refugee Board of Canada. Overall, dozens of individuals linked to the Iranian regime have been denied access to Canada. Agencies did not reveal how many of these cases were referred to them by StopIRGC.
According to the U.S. Treasury Department, the IRGC has played a leading role in suppressing recent mass protests—both inside and outside of Iran—over the death of 22-year-old Mahsa Amini, who died while under the custody of the country's so called "morality police." The crackdown has so far led to the killing of over 537 protestors, including 68 children, according to the Norway-based Iran Human Rights organization.
StopIRGC activists say that many regime critics in Canada have told police that they have been followed, monitored, and threatened. The group has established itself as a leading investigator on how the Corps uses Canada not only for such harassment, but also money laundering.
"Canada has become a safe haven for the Islamic Republic's money laundering activities. The logical conclusion is that our immigration laws and regulations are not properly applied when it comes to vetting visa applications," says Mojdeh Shahriari, a seasoned lawyer and cofounder of StopIRGC. "Based on the numerous reports that we are getting from the public, there are, for example, many companies in Canada that are owned by the family members of let's say high profile IRGC members."
"Some of them have immigrated their family members to Canada, who are already doing the dirty money laundering work for them. There are also a network of professionals assisting these activities, including real estate agents, money exchange establishments, and other facilitators," she points out.
Hundreds of investigations
In January 2021, a Global News report cites Iranian-Canadian community leaders and anti-money laundering experts as saying that the number of currency exchanges in Toronto's heavily Iranian neighbourhoods near Steeles Avenue and Yonge Street went from five to over 70 since 2010.
Shahriari also notes that it is not clear exactly how many Iranian government affiliates may have been expelled from Canada because of StopIRGC's investigations. Once the group reports a case to the authorities, they are usually not kept abreast by officials of subsequent actions. Nonetheless, StopIRGC has been in consistent contact with federal agencies to sound the alarms on questionable activities inside Canada.
According to Ramin Jubin, a practicing lawyer and founding member at StopIRGC, the group has so far received around a thousand reports about different potential IRGC activities in Canada, laying the basis for nearly 300 investigations by the group. The investigators by StopIRGC have thus far submitted 30 reports to relevant authorities such as the Canada Border Services Agency (CBSA), the Royal Canadian Mounted Police (RCMP), and the Canada Revenue Agency (CRA).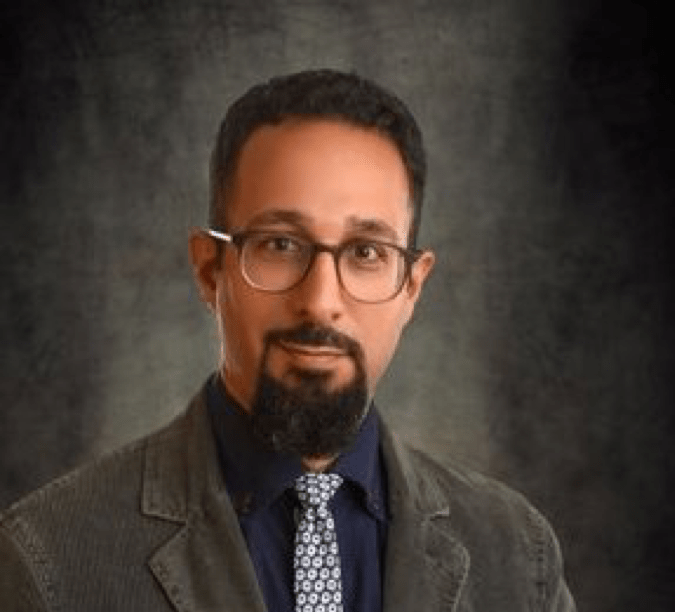 A CBSA spokesperson confirms getting tips from the group and says it has created a process to ensure any information received is reviewed, tracked, and properly directed. The CBSA declined to comment on specific cases.
The RCMP also confirms that it has received reports of foreign interference being committed by, or at the direction of, the Islamic Republic of Iran.
"The public should be aware that foreign states may seek to intimidate or harm communities or individuals within Canada," says an RCMP spokesperson. "It is important for all individuals and groups living in Canada, regardless of their nationality, to know that there are support mechanisms in place to assist them when experiencing potential foreign interference or state-backed harassment and intimidation." The spokesperson declined to comment on specific investigations.
"Some of the Iranian regime's elements and their financial crimes have already been exposed," Jubin says, "upon scrutiny over financial records in other unrelated legal proceedings, including family courts."
Jubin gives the example of one particular case in which an Iranian-Canadian citizen allegedly laundered $10 million for his father and three of his colleagues, who are all IRGC members in Iran. The suspect and his family members have owned at least two money exchange offices in Ontario and Alberta (the latter recently shut down). Stop IRGC tipped authorities off to the matter, which is now working its way through civil court.
In another case, Jubin says that the financial records of a husband was exposed during his divorce process, revealing numerous instances of tax fraud and money laundering for an advisor to the President of Iran and several other individuals in Malaysia.
As a result of such examples, some residence cards and work permits have been revoked, he adds. "The aim is to either expel the person from Canada, freeze their assets or take other relevant legal actions against these individuals."
According to Global Affairs Canada, Ottawa has so far sanctioned 156 Iranian individuals and 192 entities, while listing more than 10,000 senior IRGC officials as inadmissible to Canada. Canada has also allocated $76 million to implement sanctions and ensure the government can act more swiftly to seize the Iranian regime's assets.
However, Iranian activists and opposition figures consider these measures insufficient. "Considering the large number of Iranian opposition figures and political activists in Canada, the IRGC considers this country a key target for expanding its operations," says Behnam Amini, a Social Sciences Instructor at the University of Toronto.
"The IRGC's extensive power has turned it into 'a state within a state' inside Iran," he adds, "and any attempt to counter the illegal activities of the Iranian government in different parts of the world must begin with neutralizing the IRGC's function." He thus urges designating the organization as a terrorist entity—a move only the United States has made.
"What has prevented proscribing the IRGC as a terrorist entity in Canada is not any legal impediment. It is simply a lack of political will on the part of the Trudeau government that this action has not been taken," Shariari says.
"The practical importance of listing the IRGC as a terrorist group is that it will subject IRGC members to the Criminal Code of Canada, which can result in their imprisonment. The designation will also make criminal all these economic and investment activities that IRGC members have in Canada."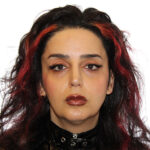 Arghavan Shamsara is a freelance journalist and an LGBTQ2S+ activist who writes about the political and social developments in Iran and the Middle East as well as the life of Iranian diaspora and queer community.