With thousands of Syrian refugees expected to come to Canada over the next months, non-profit organizations have been inundated with donations of all kinds to help newcomers transition to their lives in the country.
Various non-profit organizations across the country have received clothing, cash and even offerings of temporary housing.
Now, Canadians are finding different ways to help out the refugees, including donating gift cards and gently used furniture.
Gift card donations in B.C.
Of the initial 25,000 the government promised to receive, 2,700 Syrian immigrants will be resettling in British Columbia this year. To accommodate this large number of newcomers, S.U.C.C.E.S.S., a British Columbian non-profit charitable organization that promotes the well-being of Canadians and immigrants, is taking all the help they can get.
Queenie Choo, CEO of S.U.C.C.E.S.S, says donating gift cards is a good way for donors to support Syrian refugees in the province.
Choo expresses that many of the Syrian refugees arriving have been displaced in the Middle East for years, experiencing trauma and violence and losing their homes. Many of them have been on the run for a long time.
"So because of that, we wanted to make sure it's not a one-size-fits-all kind of approach to providing resources or materials to people. It really is looking at what would they want and how would they want it," says Choo.
The organization is collecting gift cards for coffee shops, grocery stores, department stores, toys, clothing for adults and children, housewares and appliances. Each card must have a minimum amount of $25 on it so the group can issue tax receipts.
In Vancouver, where space is at a premium, S.U.C.C.E.S.S feels that a gift card provides families with more options than if they'd been given furniture or material goods.
"We wanted to make sure it's not one-size-fits-all kind of approach to providing resources."
"Maybe they don't want a piece of furniture because they rented a place that is furnished. And the other fact is also if it is a big piece item, they have to find a mover and that will also be an extra cost," Choo says.
"We felt that the gift card might be something that could be tailor made to the families who might have something, but [who] want certain other things like maybe appliances," she notes.
The group has been very successful in amassing donations, especially following the Christmas season.
"In our Canadian culture, maybe we'll give a gift card to Starbucks or Tim Horton's rather than give you 20 bucks for coffee," says Choo. "It's nice to give a gift card. It's a gift. It's not cash."
Alternative donations in Toronto
Just because S.U.C.C.E.S.S is focusing on gift cards does not mean there aren't many other ways to donate. When thinking of ways to help refugees, one thing people often overlook is the need for furniture and housewares.
Naresh De Silva, marketing manager with Toronto Furniture Bank, has seen a large influx of immigrants over the past few months. The Furniture Bank is a "social enterprise offering full service furniture removal across the Greater Toronto Area", according to its website.
"In the last few months of 2015, we were serving close to 60 per cent of refugees and newcomers. The general trend is 27 to 30 per cent refugees, newcomers coming in," he says. "But since [the] Syrian refugee crisis, we have seen a significant increase in the clients who are refugees and newcomers."
The Furniture Bank's most in-demand items are mattresses; next are pots and pans.
Noah Kravitz, who works as the digital marketer and volunteer manager, says the Syrians' needs are similar to other groups' for the most part. One thing that's unique is the size of the families coming to Canada.
"The refugee base, especially the Syrians, are going to be families of four or more. That just means we need about four times as much [of] those items to serve them properly," says Kravitz.
The Furniture Bank's most in-demand items are mattresses; next are pots and pans.
"People don't think we accept things like pots and pans which are often very much in need by our clients. [They require] everything you need to start fresh," says Kravitz.
The Furniture Bank doesn't accept major appliances or cribs or car seats because of the health and safety standards associated with them.
Serving the needs of Syrians
The Furniture Bank had its annual fundraiser in October called the Chair Affair, but this year all funds raised went towards helping with the Syrian refugee crisis.
"Especially with the new government's commitment to the refugees, we have needed those extra funds to get ourselves ready to serve this influx of newcomers," De Silva says.
He continues, "We've got quite a few booked-up appointments for Syrian refugee clients who will come through our doors in January, February and throughout the year."
De Silva points out that while furniture may not seem like a big deal, it can make a big difference for families looking for a new place to call home.
"Until you take yourself out of the furnished room, you don't realize how powerful it is and how much of it is needed in order to have a fulfilling life," he says.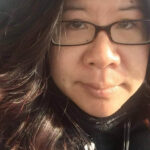 Florence Hwang is a Saskatchewan-based freelance writer. She is a media librarian who loves storytelling. She has written for La Source newspaper, CBC Saskatchewan, Saskatchewan Folklore and South Asian Post.