Shots were fired at the doors of Scarborough cinema in the early hours of Thursday morning.
No one was injured in the shooting, according to Toronto Police, but the door to the Woodside Square Cinemas was hit by bullets. Police requested people who may have information about the incident contact them.
Woodside Cinemas, which screens South Indian films, is next to Woodside Plaza in the Toronto suburb. It's a popular hangout for South Asians, but in recent years theatres across Canada that show these movies have experienced acts of vandalism and attacks. South Asian movie buffs have complained that big multiplexes across Canada won't show their favourite movies.
The theatre is currently screening Jailer, starring Rajnikath. The movie premiered Aug. 9 in Canada. In India, Rajnikanth is a superstar and a household name in South India.
Laura Brabant, spokesperson for the Toronto Police department, refused to comment on any potential connection between this occurrence and the series of incidents reported over the past few years. 
An email sent to Woodside Cinemas for more details about the incident received no response.
South Indian moviegoers have complained about big multiplexes across Canada refused to play their favourite movies.
Canada is home to about 200,000 Tamil-speaking residents, the largest diaspora in the world. About 45,000 Tamil people live in Scarborough.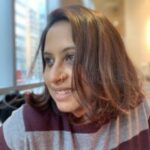 Shilpashree Jagannathan is a journalist from India. She now lives in Toronto and has worked as a business reporter for leading newspapers in India. She has tracked telecom, infrastructure, and real estate news developments and has produced podcast series. She currently focuses on human rights, feminist movements, and other related issues in Canada and India. Her weekends are spent bird watching in one of the Toronto birding hotspots; she loves trails, biking, and a lot of sun.