It wasn't easy in 1989 to be among the first people of colour to move to Bradford West Gwillimbury, a then sleepy little farming town about 60 kilometres north of downtown Toronto.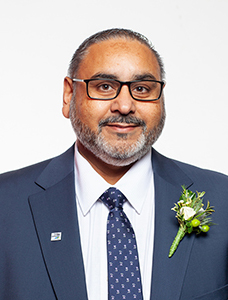 Leaving Toronto's Jane and Finch neighbourhood, the Sandhus were the first Sikhs to move to Bradford.
Their children were the first to wear turbans in the local high school. A brother later became the first Sikh police officer with a local police force.
And Raj Sandhu went on to become Bradford's first person of colour to be elected to city council.
"I am proud of this accomplishment," Sandhu says. "I hope to represent a new voice in the community."
The Sandhus were on the vanguard of a vast demographic shift in rural Ontario, a movement that would accelerate over the years, and then be driven even faster by the COVID-19 pandemic.
Immigration is vitally important to Ontario. In fact, provincial immigration ministers from Ontario, Alberta, Saskatchewan, and Manitoba are meeting federal Immigration Minister Sean Fraser in Saint John, NB, this week, urging him to do more to attract immigrants, particularly in skilled trades, and to allow provinces to select newcomers in response to their own specific labour market needs.
Meanwhile, many immigrant families in Ontario are moving out of heavily populated urban areas for smaller cities and rural communities. One of those towns is Bradford.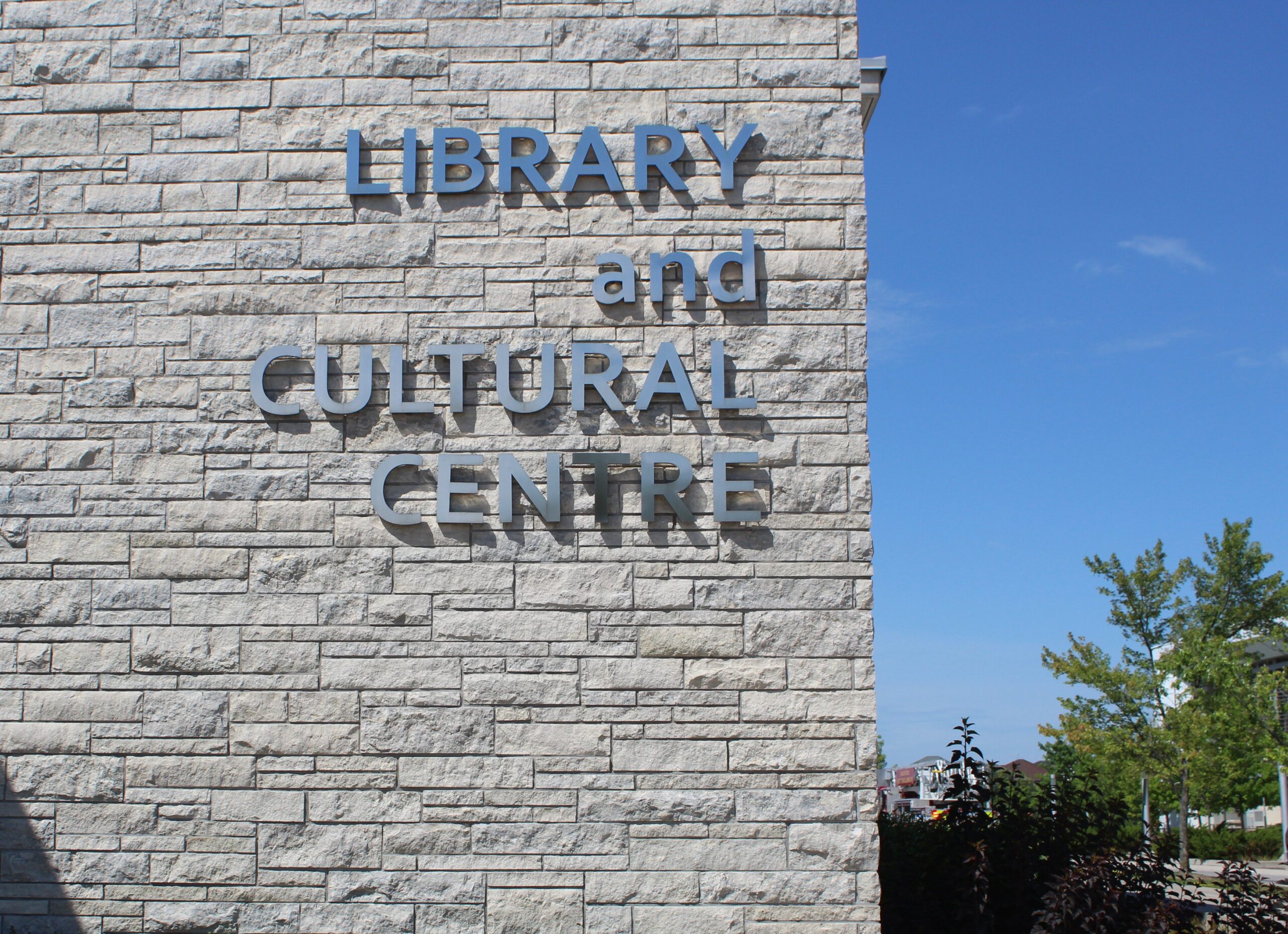 "Bradford went from a sleepy little town to a thriving commuter town," says Mark Contois, a Bradford city councillor of First Nations descent.
As a councillor since 2006, Contois has seen tremendous change. The town had a population boom, growing to 42,880 residents in 2021, a 21.4-percent increase in just five years.
"This was certainly planned growth," says Rob Keffer, mayor of the town of Bradford, referring to a 2002 community plan that aimed to greatly increase residents while still retaining a 'small town' character.
There are many reasons why people from the urban areas like the GTA are moving to Bradford, but the biggest ones are affordability and its proximity to Toronto.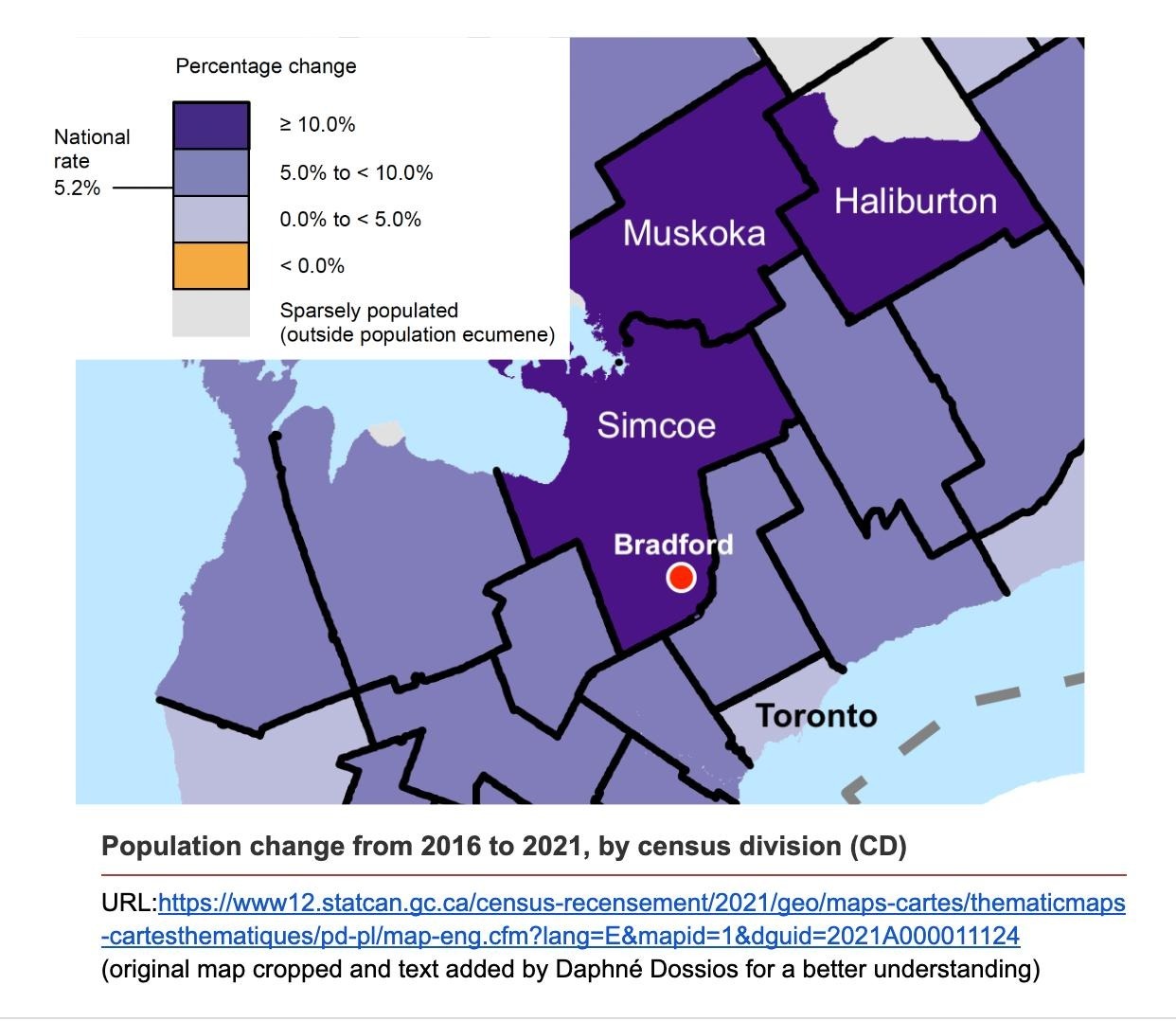 With easy access to Highway 400 and GO Transit, people can commute with relative ease to Toronto for work or play.
In fact, Ontario sees towns like Bradford as being instrumental to the overall growth of the province.
"The province works with us at the municipal level to help accommodate the huge influx of people," says Keffer.
Keffer says there is a lot to oversee in his role as mayor, such as creating new jobs by building up the town's industrial sector, reducing commute times by improving roads and public transit, and keeping up with housing demand through more residential construction.
Another important factor is to keep up with the growing diversity of its citizens. Historically, Bradford wasn't really a first landing spot for many immigrants.
"Bradford is typically a second or third destination for new Canadian immigrants," says Isabel Oliveira, an administrator for the Bradford Immigrant & Community Services. "People who migrate to Canada for the first time would not know about Bradford, but then move there for various reasons."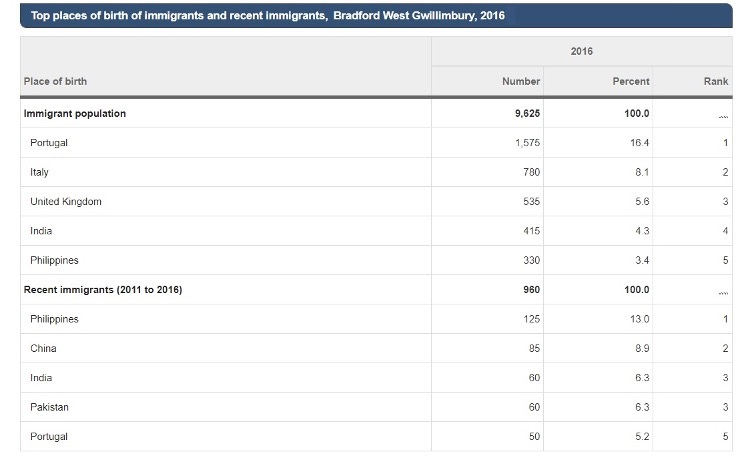 Contois says in the past, the most prominent immigrant communities in the town were Portuguese and Italians.
Sandhu witnessed first-hand the changing demographics of the town. Bradford was generally welcoming to Sandhu as he grew up in the area, but he did have his share of racist encounters.
"Some of it was casual racism, such as ignorance and stereotyping, but I also had my house egged at one point," says Sandhu.
Over the years, Sandhu says he sees more diversity in the demographics of the town. He noticed more Black and Asian families moving in.
Sandhu says a reason why immigrant families are moving to Bradford is that they wanted to move away from the highly populated areas that were prone to more crime and danger. According to Maclean's magazine, Bradford ranks in the top 10 safest places to live in Canada.
Another reason is the price of housing.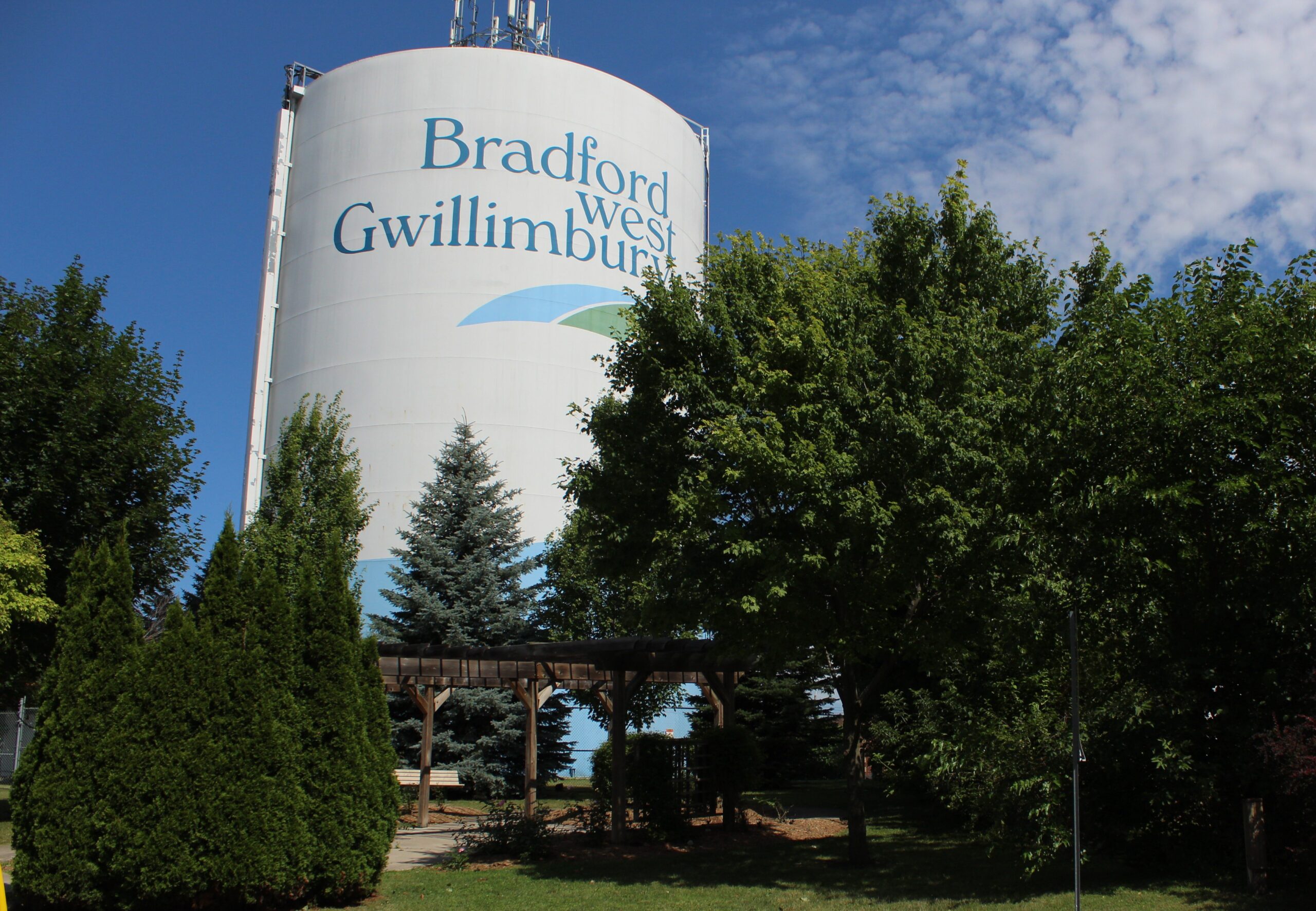 Still, it is important to ensure that the resources are there to accommodate the diverse cultures, religions, and groups of people.
After the George Floyd tragedy, Bradford town council took the time to strengthen its objectives to ensure the town was welcoming of everyone.
The town expanded on its already existing group, Diversity Action Group (which was founded by Raj Sandhu) to include an anti-racism curriculum, where activists and members of diverse communities can share their experiences.
Contois understands the importance of listening to the experiences of BIPOC citizens. Growing up with an Indigenous heritage, he understood the prejudices and racism that come with being a person of colour.
"I personally did not receive much backlash because I looked white, but I see what goes on with my Native cousins," Contois says.
Contois says the council looked to see how they can make things better moving forward. They knew that in order to understand what needed to be done, they needed to listen to diverse voices to understand how they can make experiences better. It also means taking accountability and learning from their mistakes.
"We started by looking within," says Contois. "What policies can we amend or completely overhaul?"
This included looking at things like hiring policies, ensuring equality for everyone, and budgeting for cultural events such as Black history month.
"I am proud of Bradford," Contois says. "We really stepped up to the plate."
Even with the population growth, Contois says the one thing that is important is to keep the identity of the town.
"We are a 'talk to your neighbour' type of town, and we plan on keeping it that way," Contois says.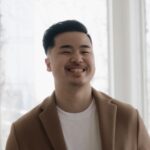 Jeffery Tram is a Chinese and Vietnamese Canadian aspiring journalist from Bradford Ontario. He graduated from Carleton University where he earned an Honours degree in Journalism and a minor in Human Rights and Social Justice. He has interests in music, hip hop culture, sports, politics, and social justice, and always has a sense of curiosity about the world. Jeffery has combined his passions with the skillset of a modern journalist to work on several projects. As the founder and host of AZN Connection, he looks to examine what it means to be Asian in today's world, exploring various topics and discussing important themes that hopefully lead to change within the community. With Street Voices, Jeffery manages and creates content that empowers marginalized communities. He is also a host of the Street Voices podcast, The Echo. Overall, he hopes his work as a journalist can make an impact on the world.