Canada has yet to fulfill its promise to Yazidi refugees, says a leader of their community in London, Ontario.
Brought to this country after ISIS conquered their homeland in Northern Iraq, and subjected the ethnocultural-religious minority community to a campaign of terror that Canada recognized as genocide in October 2016– members of the diaspora expressed relief at escaping their unbearable predicament, but emphasized that the Canadian government needs to do much more to help them rebuild their war-shattered lives.
In an interview with New Canadian Media, London, Ontario-based Dalal Abdi, Canadian Director of Yazda (an international organization established to prevent future genocides against Yazidis and other minorities and to help them recover from the 2014 genocide) said that despite Immigration Minister Ahmed Hussen's announcement last December, giving her people a one-year extension to the family reunification program, progress on this file is proceeding at a glacial pace.
"Prime Minister Justin Trudeau opened the doors to Syrian immigration after the 2015 election, and we had high hopes, but then neglected the most vulnerable (non-Syrian refugees of other ethnic groups)," said Abdi in an interview. "We went crying to the Canadian government, and Nadia Murad (Yazidi Nobel prize winner and former victim of the ISIS sex trade) has been here pleading for help, but all this has made very little difference."
The latest disappointment that the Yazidi community is dealing with is that the extension granted to the family reunification program announced last year is proving to be a mirage, Abdi explained.
Facing nearly insurmountable financial barriers and complicated paper work, most of the Yazidis settled in London, Toronto, Winnipeg and Calgary have been unable to take advantage of it.
"The paper work is complicated and intimidating for most Yazidis who are very recent immigrants, and are still learning English," says Abdi.  "Most of them had to flee war-torn Iraq with nothing but the clothes on their back, and have lost passports and other ID which they are now required to provide."
She said the bureaucracy in Iraq is equally slow to respond to requests for documents, and often have to be bribed to produce them. "On top of this, the $4000 required to sponsor each family member of other refugee is beyond the capacity of most of the approximately 1,200 Yazidis who are already here, but are unemployed or under-employed due to lack of language and other skills," she said.
"Canadian bureaucrats are slow to move on this file and are often unresponsive to questions on progress," she added.
Abdi emphasized that family re-unification is critically important for the healing and rehabilitation, especially of the severely traumatized women victims of the brutal sexual slave trade practiced by ISIS. For Yazidis, family life is their raison d'etre, and healing can only be complete when surviving family members are together again, she said.
"[T]he Canadian government's plan to let former ISIS fighters return to Canada and to set up a rehabilitation program for them is another slap in the face to our community"
Zara Suleiman (not her real name but used here to protect her safety and privacy), another Yazidi genocide survivor, poignantly echoes this point.
A friend of Nadia Murad, the celebrated Yazidi Nobel Prize winner and the UN's first Ambassador for the Dignity of Survivors of Human Trafficking, Suleiman has a similar story to that of Murad.
Captured and enslaved by ISIS, she eventually escaped and made her way to a camp for displaced people where she worked for five months helping orphan children, before coming to Canada with one of her brothers.
Now in London, Ontario where she has been living for over a year, she is heartbroken at the situation of her two ISIS-kidnapped sisters who are still in captivity.
Barely able to sleep or eat, although she lives in (relative) safety and security, Suleiman still suffers excruciating emotional pain when she thinks of her sisters and of other family members who live in makeshift shelters in a camp for displaced people called "Mam Rasha" in the Kurdistan Region of Iraq. Filled with sick, injured, terrified, traumatized people who have lost everything including homes and family members, these camps can only offer a life of endless hardship and very little hope for the future for the thousands who live there.
"I hope Canada can help my other family members start a new life," she says in a brave effort to express herself in English. Unlike her famous friend, she is clearly unused to media interviews, but she her words and body language convey a deep yearning for a lost home and family.
Abdi highlighted the particularly disadvantaged situation of Yazidis, even when compared to that of other refugees such as Syrians.
"We Yazidis have nothing to offer (in terms of immediate economic and political benefits) but we are good people, and thankful to be out of the war zone, and need that little bit of extra help," she says.
The support she points out, especially in much needed health and counselling services is woefully inadequate in most of Canadian cities where a total of under 1,200 Yazidi refugees live.
"In London we are relatively lucky and we have an Inter Community Health Centre where at least one of the doctors has been doing wonderful work with us," says Abdi. "Elsewhere our people are having a hard time accessing services."
Psychologists and psychiatrists with the highly specialized training to deal with victims of extreme trauma are few and far between, she adds. "Rev. Majed El Shafie, the Egyptian-born President of One Free World International, (an NGO that helps people around the world who are persecuted for their faith and ethnicity) had to hire a psychologist in Toronto to help our people."
"Furthermore," says Abdi, "the Canadian government's plan to let former ISIS fighters return to Canada and to set up a rehabilitation program for them is another slap in the face to our community."  She explains that this is adding to the fears of Yazidi women who were once their sex slaves. "They are terrified of meeting their former captors- the same people who beheaded, killed, tortured and raped our people in the streets of Canadian cities," she points out.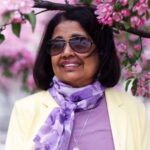 Ottawa-based writer/journalist, editor, blogger, communications professional seeking freelance opportunities in political and travel writing.