Refugees are often thought of as displaced migrants, as the down-and-out, as the unfortunate who are forced to leave home and their lives behind.
But for millions of El Salvadorians who now make up that country's worldwide diaspora, the chance to get away from its decades-long Civil War was the best thing that could have happened to them. 
Eusebio, Matías, and the rest of the García brothers — born in Arcatao, a small municipality in the province of Chalatenango and raised in San Marcos, in the capital city of San Salvador — are among those who were lucky enough to leave.
"My parents always lived with the fear that I would be recruited into the army or the guerrilla forces," says Eusebio, whose story was featured on the Toronto Ward Museum's  Journeys to the Frontline exhibit, which "shares the stories of seven professionals in the immigrant and refugee-serving sector."
Eusebio was 20 years old when he decided to be smuggled out of the country into Guatemala, then Mexico, and then to the United States, where he was held in detention for over three months.
But when the country one comes from is ravaged by war, detention can mean safety from the past you've left behind. 
Eusebio landed in Canada in 1985 with big dreams, even as he began his first job as a spray painter. Eventually, he was able to sponsor family members, namely his siblings. 
His brother Matias was one of them.
Humble beginnings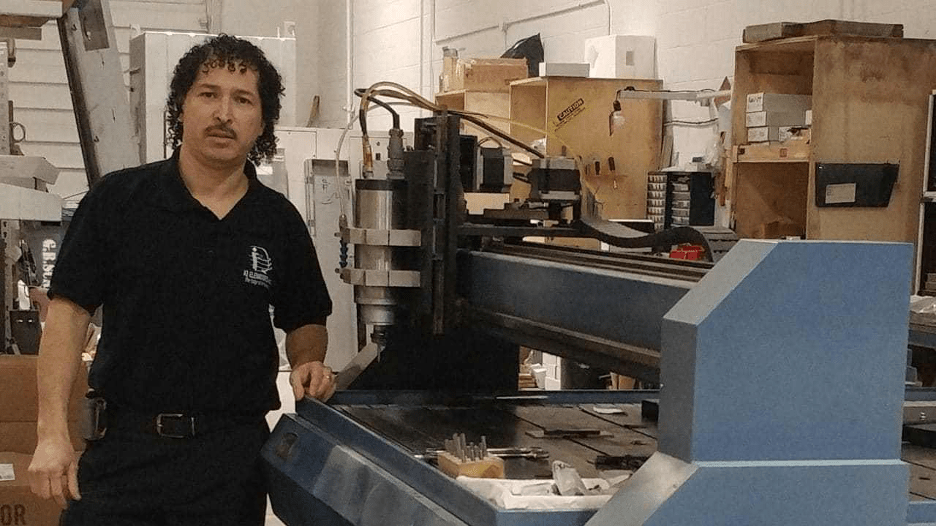 While today Matias is the co-founder of manufacturing companies IQ Elevators and Right Angle Metal Fabricators, his beginnings in Canada were humble. 
His first job was as a janitor, and like his brother Eusebio a few years prior, he faced challenges as he wasn't yet able to speak English.  
He didn't falter, however, and soon after, his technical dexterity and mastery of electronics, together with his work ethic, earned him a promotion, and then another, until he was the supervisor of the product architecture division at an elevator manufacturer.
"I came from a home that had a lot of needs," says Matías. "I was taught to work since I was little, which instilled in me the desire to overcome obstacles and push myself forward." 
This attitude was critical in the next step of his journey, when, together with his partner, Morgan Culford (and after a misunderstanding at his previous company), he jumped into the entrepreneurial world by launching IQ Elevators and Right Angle. 
"It was tough at the beginning," Matias explains, adding that he was "taking any jobs" in order to make an income. As he scrambled to pay his bills and stay financially afloat — all the while taking care of his daughter, who had leukemia — Matias says he wondered about returning to his old life, where, after all, he had some stability. 
"But even with all the reasons for quitting," he says, "if you find it, there will always be a reason to prevail."
García is overcome by tears as he shares the story of how, in a sudden turn of events, and after years of perseverance, his businesses began to boom, with over $3 million in annual turnover —  an example for fellow Hispanic innovators who hope to make their mark in Canada.
"I had the dream of proving to myself that I was capable, and of knowing that I could be more than I was expected to be — to leave my mark," says Matías, who has received the Entrepreneurial Visionary award from the Toronto Hispanic Chamber of Commerce. He is also actively engaged in initiatives to support new generations of entrepreneurs, sharing his journey and providing mentorship.
Community service
The passion for community service is something that the brothers also share. In fact, for Eusebio, it's what helped him come full circle, he says.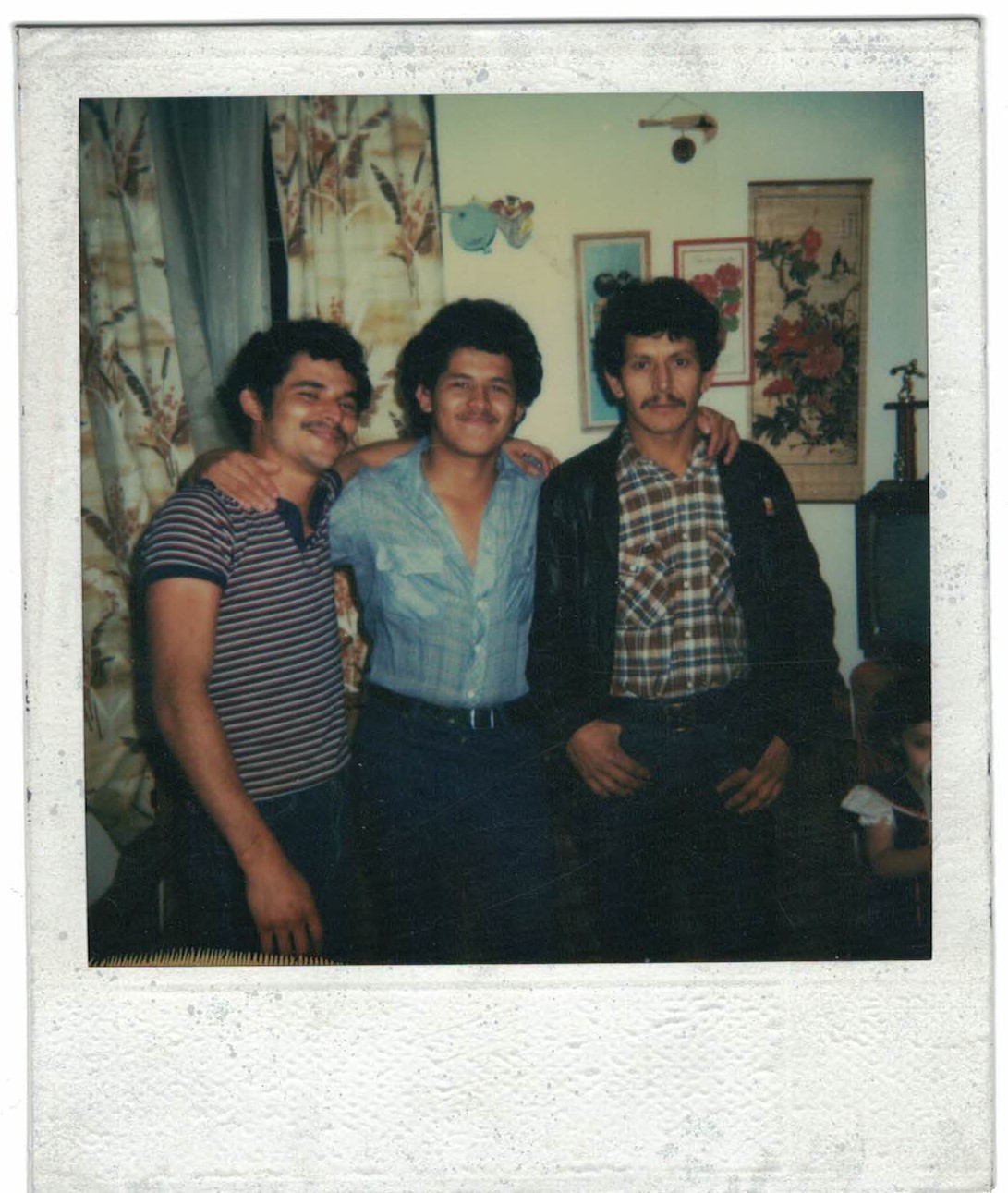 After years of working as a spray painter, Eusebio, who had learned English through government sponsored programs, delved into community work.
He had always done so, as he relates, by engaging with the Quaker Friends House — the organization that assisted him to come to Canada — as part of his activities beyond George Brown's Community Work program. Soon after, he would be working at the Quaker Friends House full-time. 
This undertaking allowed him to connect with fellow refugees that, like him, had fled war, poverty, and desperation.
It also allowed him to forge a stronger bond with the Salvadorian community in exile, a large part of which had been formed after the mass exodus generated by the Civil War, which lasted from 1979 to 1992. 
That strong sense of community was critical for the transcendence of the Salvadorian diaspora in Canada. For the Garcias, it was also what led them to found the Association of Salvadorians in Canada in 2004, which has been crucial in providing assistance to people in need in that country.
"We started with a scholarship program, so that children in need could study. We have also organized medical brigades to El Salvador, for people that do not have access to healthcare and that are frail, health-wise, especially in the communities along the border with Honduras," said Eusebio, in an interview originally conducted in Spanish. 
Positive impact
There is a scene in Luis Mandoki's Voces Inocentes, a film which chronicles the horrors of El Salvador's Civil War, where children are in a classroom and one of the children recites a poem: 
"No kid from my school wants to go and fight. We don't like war, because we prefer to play. The soldiers look for us, to recruit us, but they will never find me, nor my friends."
Shortly after, the school gets raided, caught in the crossfire, and glasses shatter while everybody runs for their life. A fight explodes, and the grenades, tanks and the entire scene shows the horror as related through children's eyes. 
Many of them, shortly after, would die in combat.
Eusebio and Matías García, who could have died at the Salvadorian Civil War, are now two proud New Canadian trailblazers, who have been able to transcend and use their newly-found sense of purpose to assist others and create a chain of positive impact.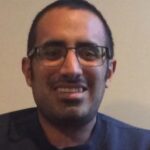 Javier Ortega-Araiza has multiple global experiences as a storyteller and social entrepreneur having travelled to over 30 countries. Now based in Toronto, he is a published author in both English and Spanish."