In an increasingly diverse nation, political parties cannot form a government without appealing to racialized voters.
"It is virtually impossible for any political party to have a minority government, let alone a majority government, if it cannot win in the immigrant and visible minority rich ridings of Canada," says Andrew Griffith, a policy analyst with the Canadian Global Affairs Institute. 
Currently there are 50 immigrant and visible minority MPs in the 338 member House of Commons, the highest in parliamentary history, but it's still not reflective of Canada.
New Canadian Media spoke to politicians at federal, provincial and municipal levels to hear their stories of breaking barriers.
Member of Parliament:  Mary Ng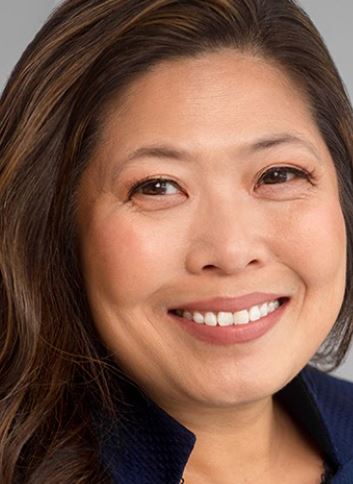 Mary Ng comes from humble beginnings. She's the daughter of Hong Kong immigrants and restaurant owners. The Chinese characters of her name, 伍鳳儀 together mean "outstanding" – which is a better description of her career trajectory. 
In 2017, Ng secured a seat as a federal MP, winning in a by-election in the riding of Markham-Thornhill, following the resignation of long time MP and former ambassador to China,  John McCallum. Prior to entering politics, Ng spent more than two decades in the public sector clinging to the mantra of hard work drilled into her by her parents.
Ng grew up working in her family's restaurant. At age 16 she got her driver's license, and her first job was delivering takeout for the family business. 
"I learned my work ethic from my parents, and today, the original menu from our restaurant's walls hangs in my office as a source of inspiration and a reminder," said Ng, in written responses to this interview.
Fast forward to 2018, when Prime Minister Justin Trudeau named her Minister of Small Business, Export Promotion and International Trade.  As minister, she's responsible for overseeing a $5 billion investment in Canada's first-ever women entrepreneurship strategy. During the pandemic, she led more than 500 businesses and entrepreneurs in virtual trade missions to South Korea and France.
But her climb up the political ladder has not been without challenges. As hate crimes against Asians skyrocketed during the pandemic, Ng used her platform to speak out.
In a statement issued in February posted on her social media, Ng said combating "anti-Asian racism"  was personal for her as a child of immigrants.
"I have encountered racism and intolerance, and have been the only person of colour and woman in a boardroom; but I also know first-hand that our diversity is our strength," said Ng on Instagram.  "There is no room for racism in Canada, and I will always stand against hatred and discrimination in all its forms, and so will our Prime Minister and our government."
Ng told NCM the federal government is taking further steps to combat racism by investing $11 million dollars to expand the Canadian Race Relations Foundation to support racialized communities and establish a national coalition to support Asian-Canadians. 
Currently, Ng is one of seven members of the federal Liberal cabinet. She is expected to run in the next election. 
Ontario MPP:  Bhutila Karpoche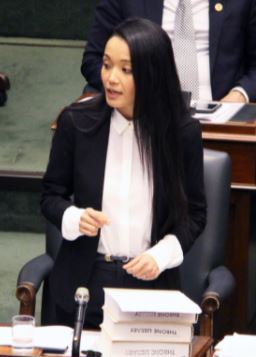 Ontario's provincial legislature is home to 124 representatives. 28 are immigrants or visible minorities. New Democrat MPP, Bhutila Karpoche, a former refugee, is one of them. 
In Tibetan her name means "Mother of 10,000 children" and in 2018 she made history becoming the first person of Tibetan heritage elected to public office in North America.
"As a Tibetan born in exile, I was born political. I grew up very conscious of how politics influenced people's everyday lives," says Karpoche, who participated in the Tibetan Freedom Movement. "As I grew into an activist, I learned that all our struggles are connected and the importance of building solidarity, and that work led me to electoral politics."
In 2002 her family found refuge in Canada after fleeing a Maoist rebellion in Nepal.  Her family settled in Parkdale-High Park, an area of Toronto where many Tibetans live. Her activism took an important turn in 2009 when she started working in the office of a pro-Tibet advocate, former MPP Cheri DiNovo. Karpoche worked there for eight years.
When DiNovo retired, Karpoche decided to enter the nomination process and beat out eight other candidates. 
"I launched my nomination campaign in January 2017 and campaigned hard, signing up many new members to the party and gaining support from existing members, activists, and community leaders. While there were many other potential candidates who were interested, they ended up not entering the race or endorsing (me)." 
Even though Parkdale-High Park was considered a safe seat for the NDP, Karpoche campaigned hard and won by a landslide of 20,000 votes in the last provincial election.
Aside from her role as MPP, Karpoche is a mother of two children and struggles with finding a work-life balance. When she can, Karpoche brings her children to work. Her oldest daughter has marched alongside her in solidarity with the Wet'suwet'en First Nations people; they've marched against Islamophobia and white supremacy and protested cuts to education
Just like she encourages activism in her daughter, Karpoche wants to encourage immigrants to pay attention to politics in Canada.
"Political and policy decisions impact our daily lives and often the burden of these decisions are placed on immigrants, particularly those who are Black, racialized, women, etc. It is also very important because we know that Canada is a settler state and has a long history of racist exclusionary immigration policies." 
As an MPP, she often gets invited to speak at citizenship ceremonies and Karpoche's message to immigrants is always to learn about their new country and stand with Indigenous people.
"Once we've become a Canadian, we now have a moral responsibility to learn the true history of the Indigenous people of this land. It is crucial that immigrants and Indigenous people stand together in solidarity. That's where we start in our contribution to this place we are grateful to have a home in," says Karpoche. 
As a Tibetan-Canadian and a refugee, Karpoche experienced "subtle" discrimination, but says that after she got elected, racism and misogyny turned blatant and overt, especially on social media. To cope with the harassment and attacks, Karpoche says she relies on her Buddhist faith.
"One of the things I do to take care of my mental health is, I ground myself in my faith."
Breaking barriers locally: Rawlson King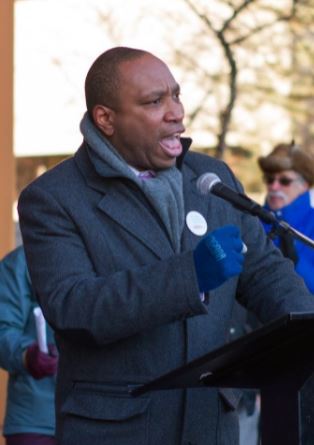 Two years ago, a Toronto-born son of Caribbean immigrants from Saint Vincent and Aruba made history in Canada's capital. In a 2019 municipal byelection, Rawlson King, an avid community volunteer, became the first Black municipal councillor elected in Ottawa. It was the first time he tasted political victory. 
He first ran for city council in 2010 and lost. He lost a second time when he ran for school board trustee. But he learned from his past failures. 
"Be persistent and be consistent." King says that as a person of colour, reaching his objective was tough. But he was determined. King ran a grassroots campaign that entailed going door to door, spending 16 hours a day fundraising. His decision to refuse developer donations earned him the support of several high profile progressives. 
"We had friends, elected officials who saw value in that message. Unlike many city councillors, we rejected taking money from property developers,"  he said. 
Racialized or immigrant candidates can face more barriers to entering municipal politics than they do at Queen's Park or Parliament Hill, says Erin Tolley, a Carleton political science professor who studies diversity in Canadian politics.
Tolley notes that there is no party structure in place to support candidates in local politics, unlike at the provincial and federal levels. In the absence of political parties, the mobilizing function of parties is lost.  Tolley's research shows that visible minorities often need to be recruited and persuaded to run.
"Much evidence suggests that you don't often need to encourage a white candidate to run, they basically volunteer for the job. But the people that are not cut from that cloth, they need encouragement and if they feel there is a party behind them to support them they will feel more motivated to run," says Tolley. 
Since his election, King has supported a motion to declare a housing emergency in Ottawa and helped persuade other councilors to vote for it.
"We were going from office to office including the Mayor's office making the case," King said. The end result was that Ottawa became the first city in Canada to officially declare a housing emergency.  
He was also able to successfully advocate for establishing a permanent Anti-Racism office at the City of Ottawa to address systemic racism in the community and reduce barriers for minorities. 
King is hopeful that the model will be emulated in other parts of Ontario. 
"Our ultimate goal is to create more social cohesion in the City by creating more fair opportunities for equity-seeking groups, which include Indigenous, Black and racialized people, when dealing with their municipal government.  All people deserve to be treated fairly and equally before their governments, especially in the Nation's Capital of the world's most multicultural country."
_________________________________________________________
This story has been produced under NCM's mentoring program. Mentor: Judy Trinh.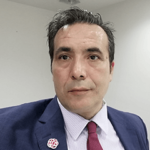 Naser Miftari is an independent media researcher. His broad area of interest is in political theory and his research focus is on the future of public broadcasting, media governance and political economy of communication. For more than ten years he was a writer and editor for Koha Ditore one of leading newspapers in South East Europe. He is an active contributor in media research studies and has also taught graduate and undergraduate courses in media and political science at colleges and universities in United States and South East Europe. More recently he served as a contributor on global journalism issues with the Toronto-based Canadian Journalists for Freedom of Expression (CJFE) and in 2016 he was a research fellow at King's College in New York.