The Globe and Mail featured a fascinating story in its weekend edition (August 12) on suicides in Toronto in which people throw themselves in front of subway cars. This has to be a particularly gruesome way to take one's life and I really feel for the drivers of the subway.  I have heard that they go through serious trauma at having been witness to a death for which they bear no responsibility but in which they play a critical role. 
From the article I learned that:
There have been more than 1,400 suicides and suicide attempts in the Toronto subway system since it opened in 1954.  This works out to approximately 22 a year or two a month.
There are no 'obvious links' tying together the worst stations.
It is impossible to determine what drove the poor souls to take their own lives or why they chose the particular station where the deed was done.
The worst stations over the past 25 years are very different from one another: a mix of high density ones, less-used ones and even one in a ritzy part of Toronto.
According to a psychiatrist who works on suicide prevention with the TTC (Toronto Transit Commission) suicide prevention is inherently difficult.
Suicide by train remains a rare event.
One teen who committed suicide in April 2015 was described as smart, sociable, and active, got good grades and was a competitive swimmer.  Her family only realised she was in pain and felt unable to ask for outside help after they read some of her private writing following her death.
Why am I talking about suicide prevention in a terrorist blog??  Because as I read the article I saw many parallels with 'violent radicalisation'.  Allow me to explain.
Like subway suicide attempts, radicalisation to violence is rare. I would not go so far as to put a number like twice a month on the incidence rate but it is a relatively infrequent event.  Yes it only takes one violent extremist to cause pain and destruction, but there is zero evidence to suggest we are dealing with a pandemic in Canada.
Analogous to suicide,  we cannot reduce violent radicalisation to a small number of causes pointing to 'why' they did it.  In a way, radicalisation to violence, is just like suicide, a choice and not something imposed from outside.  The same tired old 'explanations' – alienation, poverty, discrimination, psychological illness – keep getting hauled out and none of them are satisfactory or comprehensive.
The 'where' of radicalisation varies as well.  In the mid-2000s the Salaheddin Islamic Centre in Scarborough, east of Toronto, was a 'hotbed'.  Calgary also saw a disproportionate number of foreign fighters join Islamic State.  None of this is necessarily helpful in predicting the next 'wave' of violent extremism.  People from 'high density downtown neighbourhoods' as well as the 'well-heeled parts of north Toronto' can embrace violent extremism.  There is no 'vaccine' for suicide or radicalisation.
Sometimes those who opt to become violent extremists show every sign of being 'normal': successful, well-adjusted, popular people with promising futures like that teen in Toronto.  It is important to get at the hidden signs to determine if there are things happening under the surface that should cause concern.  I have always maintained that there are ALWAYS signs, if you know what to look for. It is this belief that led me to write my first book The Threat from Within: Recognizing Al Qaeda-inspired radicalization and terrorism in the West (Rowman and Littlefield 2015). 
I have found analogies to be a useful learning instrument and I hope that this post helps you understand a little more about violent radicalisation.  It is also fascinating that seemingly disparate issues like suicide and violent extremism have a lot in common.  After all, according to the Old Testament book of Ecclesiastes "What has been will be again, what has been done will be done again;  there is nothing new under the sun".  Maybe we should bear that in mind when we try to understand phenomena like violent radicalisation and terrorism.
---
 Phil Gurski's latest book The Lesser Jihads: Bringing the Islamist extremism fight to the world is available for pre-order on Amazon.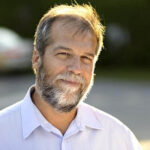 Phil Gurski is a former terrorism analyst at the Canadian Security Intelligence Service (CSIS). He specializes in radicalization and homegrown Al Qaeda/Islamic State/Islamist-inspired extremism and has published several books, including the forthcoming When Religions Kill: how extremists justify  violence through faith." He is a member of New Canadian Media's board of directors.