The most influential question of the federal election campaign was hardly noticed in the rest of Canada, but it certainly was in Quebec. The question, in my opinion, focused on a legitimate election issue and was fairly expressed.
The question, asked by moderator Shachi Kurl at last Thursday's English-language election debate, was tough but fair. It reflected concerns of some racialized groups and others over controversial legislation passed by the Quebec National Assembly to reassert the rights of French culture and language in the province.
The exchange between her and Bloc Quebecois leader Yves-François Blanchet quickly inspired outrage across Quebec. Premier François Legault demanded an apology from the media consortium that organized the debate. A cartoon was published showing a crude caricature of Kurl tarring Francophone Quebecers as racists (the only non-racists are Anglophones, the cartoon suggests). And the National Assembly, in a rare moment of accord, unanimously adopted a resolution condemning the "hostile trial launched against the Quebec nation during the anglophone televised debate of Sept. 9, 2021."
The heated reaction arguably made it one of the hottest of hot button issues in the province in the run-up to next Monday's federal vote. Perhaps that's why Conservative Leader Erin O'Toole and Liberal Leader Justin Trudeau leapt to the defence of Quebec immediately after the debate: Trudeau called Kurl's question "offensive," O'Toole called it "unfair," and both leaders issued statements asserting that Quebecers are not racist.
Kurl, a former award-winning journalist and current president of the Angus Reid Institute, set off the storm when she asked Blanchet: "You denied that Quebec has problems with racism, yet you defend legislation such as Bills 96 and 21, which marginalize religious minorities, anglophones and allophones. Quebec is recognized as a distinct society, but for those outside the province, please help them understand why your party also supports these discriminatory laws."
"The question seems to imply the answer you want," Blanchet replied. "Those laws are not about discrimination. They are about the values of Quebec."
Kurl asked Blanchet more than once why he supports what she called "discriminatory laws."
"You may repeat as many times as you like that those are discriminatory laws," Blanchet said. "We are saying that those are legitimate laws that apply on Quebec territory, and there seems to be people around here which share this point of view."
Both pieces of legislation certainly are controversial and have not been debated openly by federal party leaders until now. Quebec's Bill 21 bans some civil servants, including teachers and police officers, from wearing religious symbols at work. This has been most controversial among Sikh and Muslim Quebecers, who face expulsion from government work if they wear turbans or hijabs.
Bill 96 significantly toughens Quebec's French-language laws and includes strict provisions to enforce the speaking of French in the private sector.
Quebec's highest court ruled earlier this year that Bill 21 violates the Canadian Charter of Rights and Freedoms, but any legal challenge on those grounds has been blocked by Quebec's invocation of the notwithstanding clause.
Amazingly, Kurl's question immediately had an effect on the federal election campaign in Quebec. Over the weekend, Polly's projections for the Bloc Québécois seat count jumped from 22 to 38. After languishing behind the Liberals in Quebec for much of election campaign, the Bloc was suddenly leading the province's popular vote and had an outside shot at becoming the third-largest party in the 44th Parliament.
Kurl declined to answer questions I put to her by email, saying: "I cannot say anything until after the election." In her only interview after the debate with BNN Bloomberg, she was questioned about issues in Quebec but not at all about her question.
It's clear federal leaders who condemned Kurl for her question did so with an eye on their electoral chances in Quebec. Trudeau said: "As a Quebecer, I found that question really offensive. I think, yes, there is lots of work to do to continue to fight systemic racism across the country and in every part of this country. But I don't think that question was acceptable or appropriate…I had a hard time processing [it] even last night."
While he said he opposes the Quebec legislation, he added that "it is wrong to suggest that Quebecers are racist."
Kurl's question, however, did not do that. 
Conservative Leader Erin O'Toole, meanwhile, said: "Quebecers are not racist and it's unfair to make that sweeping categorization. They've made decisions and laws passed by their national assembly," which he said he would respect.
Both NDP Leader Jagmeet Singh and Green party leader Annamie Paul stopped short of criticizing Kurl's question and said it's a mistake to think systemic racism is isolated to one province or territory. Paul went so far as to agree with the premise of the question.
"With respect to Bill 21, I've always been clear in saying that I believe it to be discriminatory legislation," Paul said. This is a law that is a violation of fundamental rights and freedom of expression, as well as freedom of religion, and it's not because I'm saying that I don't like Quebec."
Quebec Premier François Legault, who not so long ago declared that his province did not suffer from systemic discrimination, demanded an apology from the broadcast consortium that organized the debate, saying Kurl's question was an "attack for sure against Quebec."
In a statement Friday evening, the Debate Broadcast Group said Kurl's question on the bills "was asked to give Mr. Blanchet an opportunity to explain his party's view of these bills, both of which have been widely reported on and discussed since they were introduced in the Quebec National Assembly.
"The question addressed these bills explicitly; it did not state that Quebecers are racist," said the group's spokesman, Leon Mar. 
That is my view exactly. The only offence anyone should reasonably take from Kurl's question is that Blanchet, quite demonstrably, failed to answer the gist of it: why does his party support two laws that have been ruled discriminatory?
---
Disclosure: The writer, John Miller, serves on New Canadian Media's advisory council with Shachi Kurl.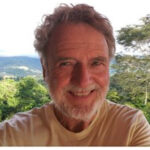 John is emeritus professor and former chair of the Ryerson School of Journalism. This followed a 20-year career as news executive with the Toronto Star. One of Canada's leading researchers and trainers dealing with diversity in news organizations, he did the first census of Canadian daily newsrooms and his analysis of media coverage of the Ipperwash confrontation was cited in Mr. Justice Sidney Linden's provincial inquiry report.