Nearly three months after Canada and the U.S. extended the Safe Third Country Agreement (STCA) to encompass their entire land border, dozens of migrant advocates walked for three days from Parc La Fontaine in Montréal to the border at Roxham Road to protest the agreement.
The march, which crossed the iconic Jacques Cartier Bridge, ultimately arrived at Roxham Road — a rural road that starts in upstate New York and crosses the Quebec border — on Monday, June 19 after a 73-kilometre journey.
Under the premise of the STCA, both Canada and the United States are considered safe countries for refugees. Therefore, if someone attempted to cross from the U.S. to Canada at an official border crossing, they would be sent back to the U.S., as they would need to present their claim in the first safe country where they landed. 
However, since Roxham Road is an irregular border crossing, the agreement did not apply until rules were changed on March 24. Around 40,000 people entered Canada through Roxham Road and other non-official border crossings in 2022, according to Amnesty International. 
Now, unless prospective refugee claimants can qualify under one of four exceptions, they will be sent back to the United States if they cross through Roxham Road. 
A historic setback
Just a few days before the march, the Canadian Supreme Court had unanimously upheld the changes to the STCA, after the Canadian Council for Refugees argued that the move was in violation of the Canadian Charter of Rights and Freedoms.
While the organizers of the rally said the march taking place so soon after the Supreme Court's decision was a coincidence, they did not hide their disdain for the ruling. 
"This is a terrible historic setback for refugee rights in Canada," said Maryse Poisson, Director of Social Initiatives at Collectif Bienvenue, an organization that supports refugees in their resettlement process.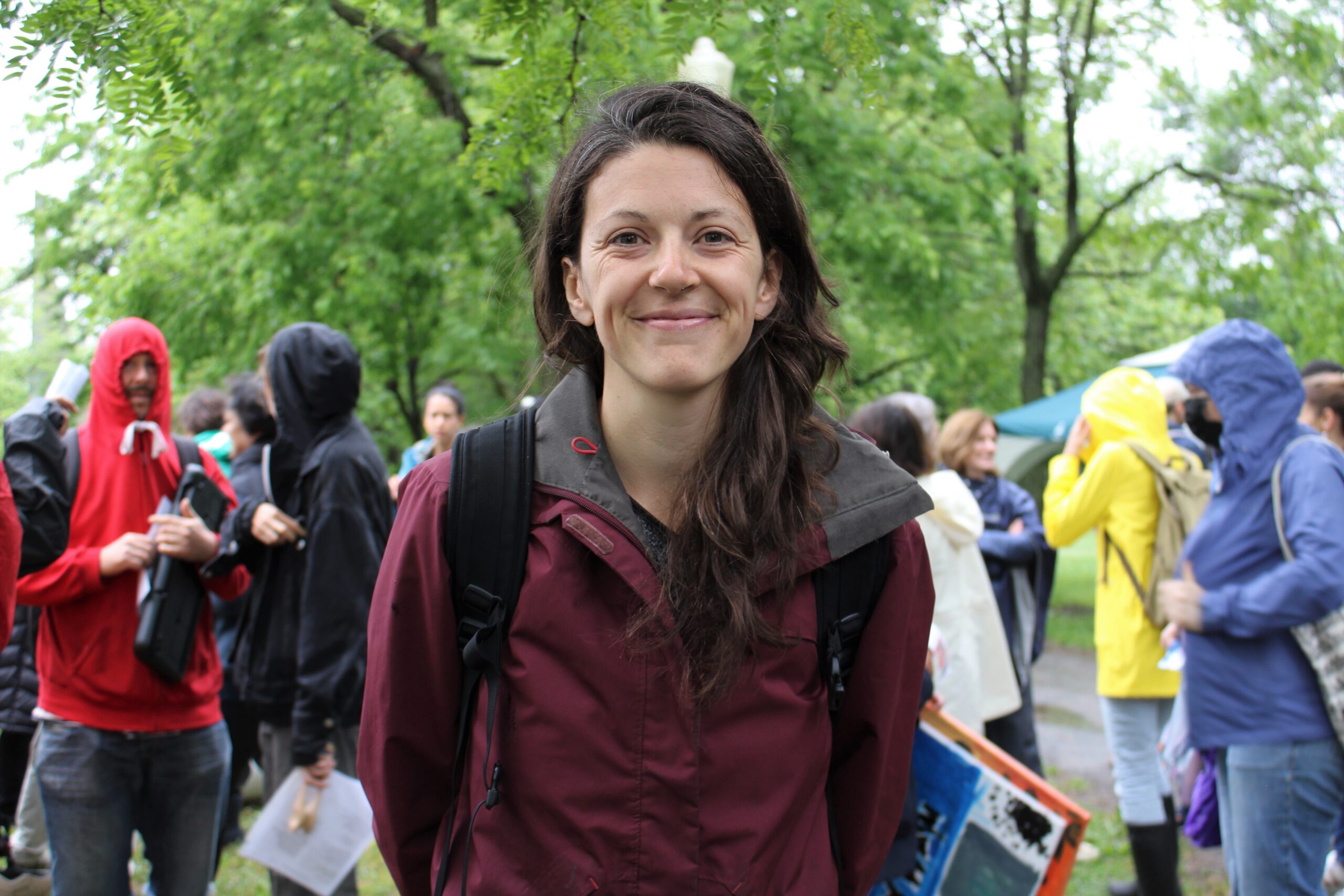 Jenny Jeanes, member of Action Réfugiés Montréal, and Vice-President at the Canadian Council of Refugees said even after the Court's ruling, "there is hope, because the Court did not rule on the case under Article 15. Initially, the Federal Court did not study this aspect of the case, it only studied Article 7." 
Section 15 of the Canadian Charter of Rights and Freedoms says everyone is entitled to "equal protection and equal benefit of the law without discrimination" based on race, ethnicity, religion, sex, age, or disability. Article 7 states that "everyone has the right to life, liberty and security of the person and the right not to be deprived thereof." 
"It is possible that the Supreme Court will invoke the same argument it used on Friday with Article 7, as Justice Nicholas Kasirer claimed that the agreement had 'safety valves' that 'are sufficient to ensure that no deprivations contrary to the principles of fundamental justice occur,'" Jeanes said.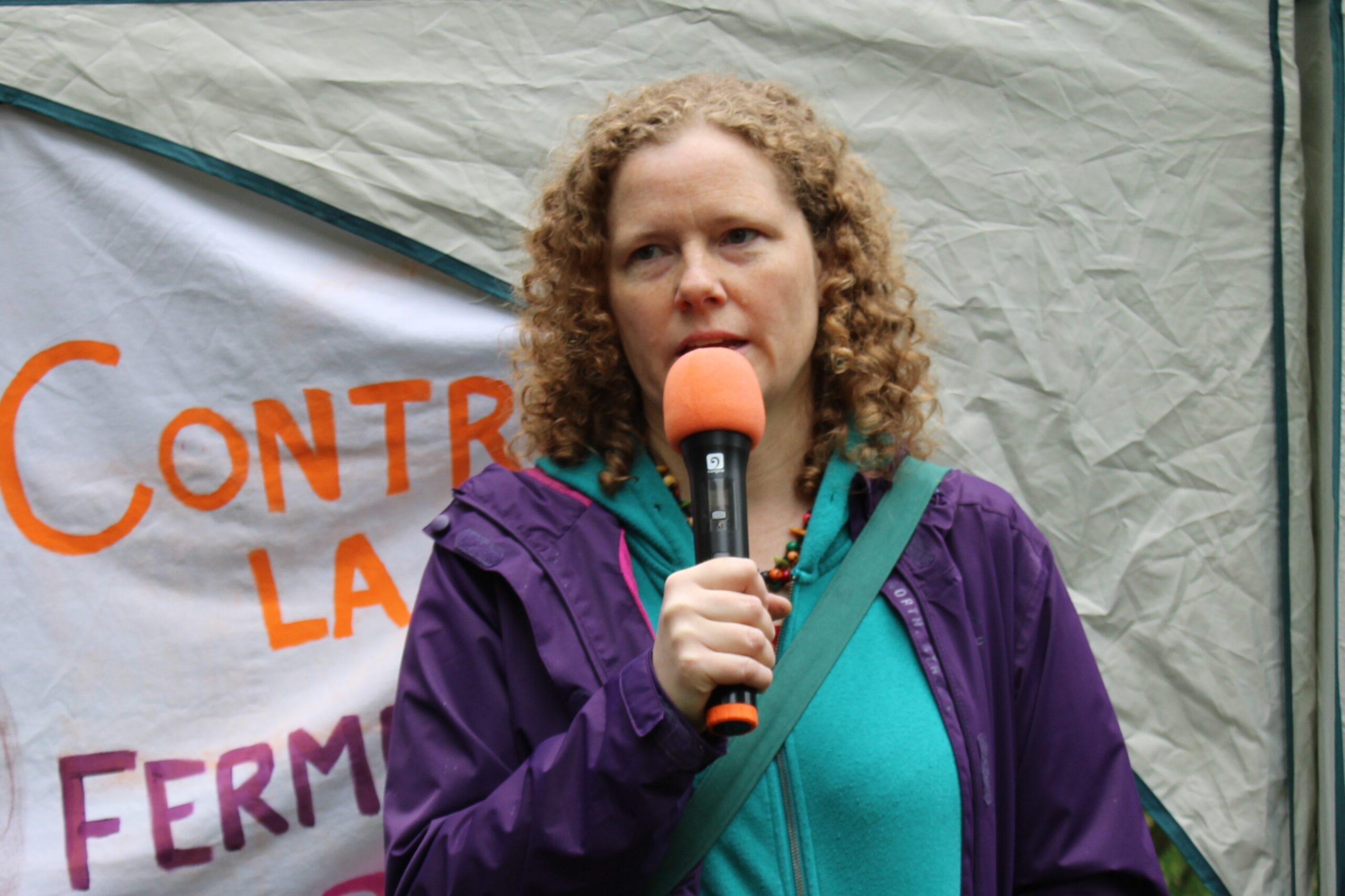 These "safety valves" allows for border agents to grant temporary permits to refugee claimants if they suspect their freedoms are in danger. But it is difficult to stay in Canada using these methods.
"To enter Canada at an official point of entry under these 'security valves', you need to arrive with a well-documented file, and hope that a super discretionary measure that is very underused is accessible," Jeanes said. 
'We favour their exploitation'
According to several people who participated in the march, there are multiple paradoxes in regard to the STCA changes and the closure of Roxham Road. 
One is from an economic standpoint in consideration of Canada's labour shortages. According to the latest Statistics Canada report, there were 855,890 unfilled jobs in the country, many of them in sectors such as retail, manufacturing, agriculture, and construction. 
"The sectors in which there is the most demand are sectors where we find people who are migrants, without status or with a precarious status, such as construction, domestic care, and farms," said France-Isabelle Langlois, director general of Amnesty International for Francophone Canada.  "This means that we favour their exploitation, because while these people are in theory entitled to protection, they do not file complaints to say they are exploited by their employer."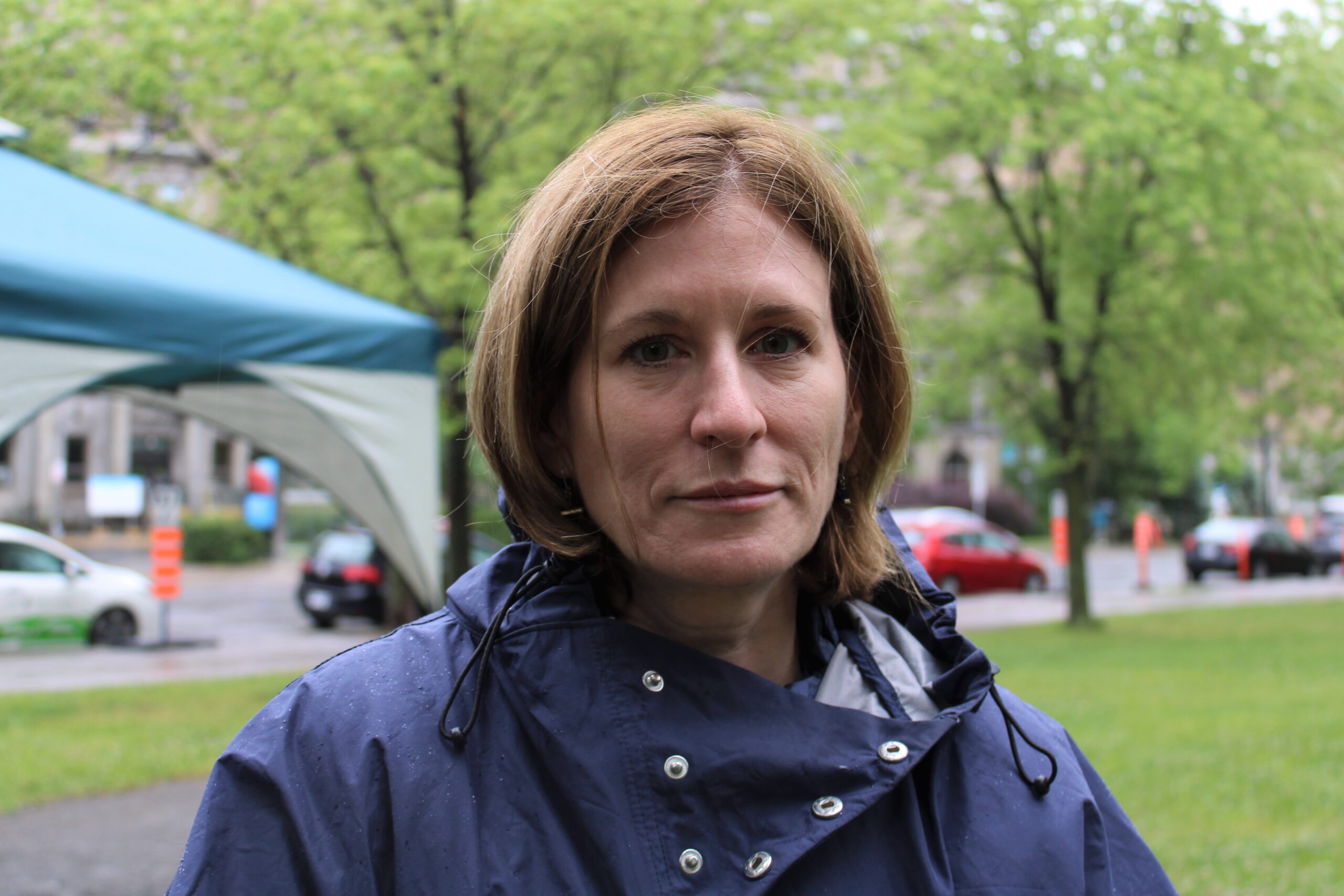 The second paradox was brought up by Claudia Aranda, who fled to Canada with the support of human rights organizations after she said she was harassed, kidnapped, tortured, and threatened with death by the Chilean police after denouncing human rights violations and corruption in her country. 
Aranda, a Chilean journalist who landed in Canada by air and applied for asylum, does not hesitate to call out what she perceives as "implicit discrimination." 
"I am safe here. But why did taking a plane guarantee me the right to asylum, and why is this right not guaranteed at the land border?" Aranda asked. "Because they do not have the means to take a plane or obtain a visa? This is discrimination."
Immigration, Refugees and Citizenship Canada figures show the number of asylum claims filed at airports nearly doubled after the STCA changes, rising from 1,356 in January to 2,275 in April. In Québec, the number of claims has tripled within the same year. 
According to the organization Bridges Not Borders, the top countries of origin of people seeking asylum through Roxham Road are Nigeria, Haiti, Colombia, Pakistan, Sudan, Afghanistan, and the Democratic Republic of Congo, among others. In different ways, these countries are severely affected either by war, genocide, or blatant human rights abuses. 
For migrants who, after their perilous journey, get turned down at Roxham Road or any other irregular border crossing, the danger of getting trapped in America, or deported back to their country, is a distinct possibility. 
Both options are equally unsafe according to Aranda.
"Human rights are violated in the United States just as in Chile," said Aranda. "The United States is not any safer, so why is it considered a safe country?"
It is a point that several human rights activists have raised recently, given the rise of asylum-free zones in the U.S. where up to 98 per cent of asylum applications are denied.  
The Faces of Roxham Road
Some of the people who participated in the march arrived in Canada through Roxham Road before the STCA was amended. 
One of them is Peggy Nkunga, originally from the Democratic Republic of Congo, a country that is now devastated by war. Her asylum application was recently rejected, even though one of her children is Canadian.  
"Because of the new agreement, anything can happen to me," said Nkunga, who directed the documentary The Hearing, in which she chronicles her process as a refugee claimant and the toll that it has taken on her life. 
Like Nkunga, there are around 110 million people worldwide who have been forcibly displaced, according to the latest report from the United Nations High Commissioner for Refugees.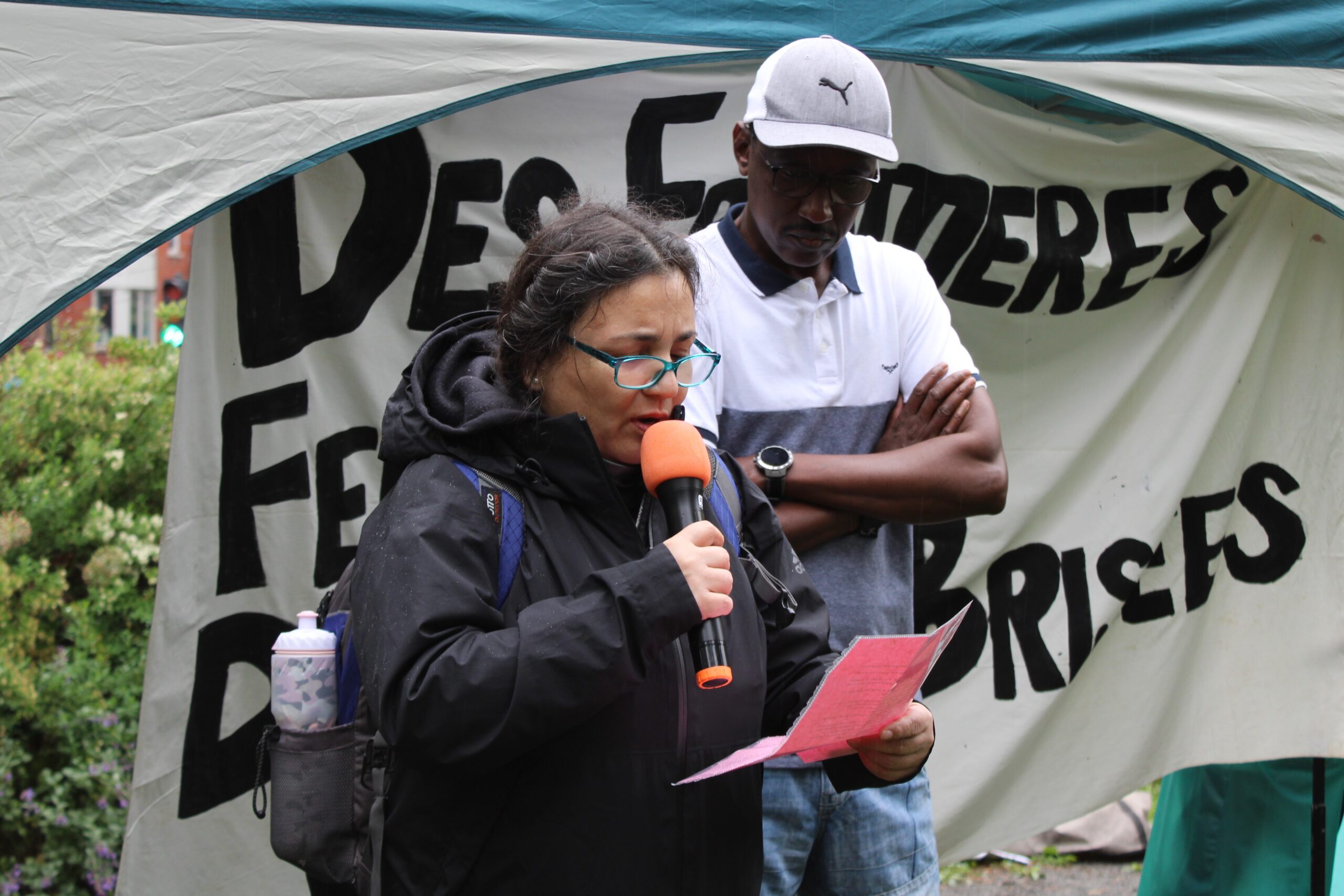 The march ended one day before World Refugee Day on June 20. Organizers hope to attract the attention of the public, and to generate empathy towards an issue that affects more people every day. 
"No matter how many walls we build, no matter how many safe third-country agreements we sign, it doesn't change the fact that more and more people are taking the road to exile," said Langlois.
Hady Anne, who crossed to Canada through Roxham Road and is a spokesperson for Solidarity Without Borders, echoed the call, urging governments to have empathy for the situation. 
"The people who signed these agreements did not go through these events. They have never been migrants or have been persecuted, so they cannot understand," Anne said. 
"What do they know about safe or unsafe countries? They are safe in all countries, anyway."
____________________________
Additional reporting and photos by: Clément Lechat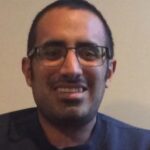 Javier Ortega-Araiza has multiple global experiences as a storyteller and social entrepreneur having travelled to over 30 countries. Now based in Toronto, he is a published author in both English and Spanish."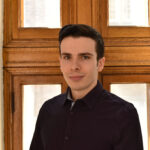 Clément Lechat is a graduate of Journalism at Concordia University. He is interested in political reporting focusing on housing and marginalized communities. Passionate about academic research, Clément continues his education in the Digital Innovation in Journalism Studies Master's Program.