U.S. President Barack Obama 
remarked unexpectedly
 on the Trayvon Martin case during a recent White House press briefing. His statement was eloquent, empathetic and thoughtful, and was reminiscent of the Obama persona many came to know and love when he was on his first campaign for the White House.
While Obama did discuss the ruling in which George Zimmerman, a 
neighbourhood
 watch coordinator, was acquitted of shooting dead Trayvon Martin, a 17 year old African-American, what was remarkable about his speech was his bold step to establish a more intimate connection with Martin.
Obama directly identified with the dead youth assumed by a large portion of the U.S. public to be a hoodlum.  He said that "Trayvon Martin could have been [him] 35 years ago," a step up from his earlier remark that "Trayvon 
could have been my son." 
Obama legitimized the personal experiences of many blacks in the U.S. (and in Canada too) with these remarks. His statements rang true for so many blacks and other ethnic minorities – most of whom have had the experiences when he said:
"There are very few African American men in this country who haven't had the experience of being followed when they were shopping in a department store. That includes me. There are very few African American men who haven't had the experience of walking across the street and hearing the locks click on the doors of cars. That happens to me — at least before I was a senator. There are very few African Americans who haven't had the experience of getting on an elevator and a woman clutching her purse nervously and holding her breath until she had a chance to get off."
Obama's statements lend credence to the experience of so many ethnic minorities. Even (arguably) the most powerful man in the world faces the same challenges of discrimination and prejudice as the everyday man and woman.  He confirmed what many already know to be the truth and their lived experience. If he weren't a public figure, he too could suffer the same treatment that is a 

commonplace occurrence for so many

.
Obama is no stranger to discussions on race. He notes that as an Illinois senator, he passed legislation on racial profiling which collected data on traffic stops and the race of the individuals who were stopped. The legislation also provided resources for training police departments to think about "potential racial bias and ways to further professionalize what they were doing."
Ottawa Police study
Obama's remarks are timely in a Canadian context, given that the Ottawa Police Service (OPS) began its 
traffic stop study
 at the end of June to address the issue of racial bias and racial profiling by police. Obama states what is already known by racially profiled citizens from Ottawa to London, England to Washington, DC: "there is a history of racial disparities in the application of our criminal laws."
Whether the OPS study ends up being effective in addressing the problems in this city remains to be seen; but, regardless of the study's conclusions, ethnic minorities already know that policies aren't always applied fairly. A study isn't required to inform citizens of this fact. All law-abiding citizens want, as Eugene Robinson of the Washington Post says, to see "those policies applied fairly" – regardless of race.  – New Canadian Media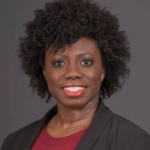 Yaa-Hemaa Obiri-Yeboah is a Trade Commissioner in the Pacific Regional Office of Global Affairs Canada. She was selected as a Rhodes Scholar in 2003 and graduated from the University of Oxford with two master's degrees, respectively, in English Literature and Women's Studies. She graduated from the University of British Columbia with an Honours English B.A. as a Wesbrook Scholar. While a public servant by day, by night Yaa-Hemaa is a jazz and soul singer-songwriter. Her debut EP, "Come Hear My Voice" was released in 2016. She has published articles focused on race and immigrant issues in Huffington Post and New Canadian Media and has supported organizations focused on education and racialized youth.