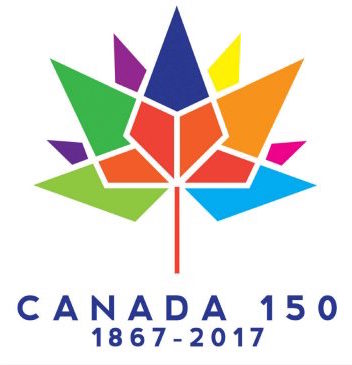 The latest instalment of the Institute of Ismaili Studies' Muslim Heritage Series aims to provide a deeper understanding of Shia Islam, the Muslim religion's second-largest community.
About 100 people gathered at the Ismaili Centre in Burnaby, B.C., for the launch of the series' fourth volume, The Shi'i World: Pathways in Tradition and Modernity.
Simon Fraser University (SFU) Department of History professor Derryl MacLean said the essay collection explores the memory of tradition, present influences, and implications for the future.
Dr. Bashir Jiwani, honourary secretary for the Ismaili Tariqah and Religious Education Board for Canada said the book helps fill a knowledge gap.
"[The book aims] to enliven the idea of Shia Islam in particular and the multiplicity of ways in which it is expressed," Jiwani said.
Reinventing old traditions
The Shi'i World's cover features a painting depicting a music lesson from a Persian book of philosophical ethics, the Akhlaq-i Nasiri. One of the book's co-editors, Dr. Amyn B. Sajoo, said this image was chosen because religion and culture are entwined.
Sajoo said the observance of Ashura, a day of mourning for the murder of Prophet Muhammad's grandson Husayn during the Battle of Karbala in the seventh century, is an example of how culture can be linked to religious expression.
"[The book aims] to enliven the idea of Shia Islam in particular and the multiplicity of ways in which it is expressed."
Caribbean Muslims have a culture of celebration and observe Ashura through private recollection followed by a party involving Shia and Sunni Muslims, Christians and atheists. In parts of Europe and North America, Shia Muslims commemorate the martyrdom through a blood drive, he said.
MacLean introduced Pomona College religious studies professor Zayn Kassam's essay, "Remembering Fatima and Zainab", as an example of Shia identity linked to memory.
Sajoo said after Saddam Hussein's repression in Iraq, Iraqi women in Norway, Sweden and Denmark formed mourning circles, similar to the ceremonies held during Muharram to remember the martyrdom of Imam Hussein, a relative of two female figures in Islam, Fatima and Zainab.
"They imagine what Zainab must have felt when she lost her family at Karbala," said Maclean. "So you are now going to empathize with her and then you will mourn what you lost in your country because of the dictator in Iraq."
Challenging stereotypes

 
"We have to acknowledge that it's easy to box Iran as Shia and box Saudi Arabia as Sunni."
In The Shi'i World, University of Edinburgh Persian and Film Studies professor Nacim Pak-Shiraz analyzes how religious themes challenge society through film.
The 2001 film Baran tells the story of a girl who dresses as a boy to work on a construction site in Tehran.
Pak-Shiraz argues that the scene where a boy accidentally sees the girl's long hair has the spiritual meaning of unveiling and accessing the individual behind the screen. Sajoo said the film is a comment on women's roles in Iranian society.
He said another example is the 2004 Iranian film Marmoulak, which is a comedy about a prisoner pretending to be a priest who fools the guards into listening to his fabricated sermons.
Sajoo said the film was banned in Iran a week after its release due to its "tough social commentary," which contributed to its popularity amongst the Muslim diaspora.
"[Globalization is] empowering the periphery. It doesn't work anymore to say the centre is Iran and Lebanon and so on, and everybody else is out there in the margins," Sajoo said.
According to a 2009 study from the Pew Research Centre, 10 to 15 per cent of the world's total Muslim population are Shia Muslims, while 87 to 90 per cent are Sunni Muslims. Over 60 per cent of the global Muslim population lives in Asia and about 20 per cent live in the Middle East and North Africa.
SFU student Shazia Nanjijuma said events like the book launch engage with the history of Islam, addressing the knowledge gap and challenging people's assumptions and stereotypes about the faith.
"We have to acknowledge that it's easy to box Iran as Shia and box Saudi Arabia as Sunni," said Nanjijuma. "That makes it easy for us to kind of grapple with it, but the truth is there's so much more behind that."
Addressing centuries-old rifts
Shias are a minority and should embrace "cosmopolitanism."
Sajoo's essay in the book discusses the creation of Aligarh Muslim University in India. He said the community criticized a Shia imam, Aga Khan III, for advocating and fundraising for the creation of a university instead of a Shia college.
"He was arguing, 'Why don't you make the case for respecting pluralist Muslim identity within Aligarh?'" Sajoo said, adding that the Aga Khan expressed similar thoughts during his speech to Canadian Parliament in 2014.
"What he was saying is, you are not more or less Canadian if you are a Muslim or Shia. That your Shia identity essentially has to be part of your Canadian identity and vice-versa."
Sajoo adds that Shias are a minority and should embrace "cosmopolitanism."
"It's a genuine acceptance of other people's ways, ethical ways, of looking at the world," he said.
Editor's Note: This is an updated version of the story as the previous one contained factual errors. NCM regrets these errors and apologizes for any inconvenience.