When Anmiao Wu heard the words "tell me how you feel" for the first time during an argument with her boyfriend three years ago, it shocked her. 
"I realized that in the culture I come from, we barely talk about feelings," Wu said.
Wu was born in Japan but grew up in China before moving to Canada in 2018 at the age of 18. Three years later, Wu got diagnosed with depression and only told her older sister about it. 
"We're very close, and we can talk about a lot of things, and she's very open-minded," Wu said.
Talking about her mental health in Mandarin and with her family remains challenging due to the stigma associated with the culture and the language. 
"[In Chinese culture] when you say things like I'm depressed, it means you haven't grown up. You don't have the ability to deal with a lot of commitments in your life."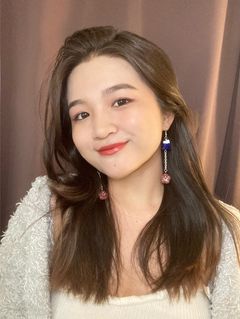 Recently, she started to experience burnout from her job but couldn't allow herself to take a day off. 
"I called my mom and I was unconsciously asking for permission to have a day off even though I'm a grown-up," she said.
As she feared, her mom told her to go to work and be strong. 
Effects of first language on mental health
In 2021, one in four Canadians reported a mother tongue other than English or French, equivalent to 9 million people, according to 2021 census data from Statistics Canada. Among Canadians whose mother tongue is neither English nor French, seven in 10 spoke an official language at home at least on a regular basis. 
Dr. Taslim Alani-Verjee is a clinical psychologist and the director and founder of Silm Centre for Mental Health. 
She said when people can't use their first language to communicate,  the translating process slows down their ability to express and understand their feelings.
"What we want to be able to have our clients do is to experience their feelings in the moment and to become more aware of where those feelings come from," Dr. Alani-Verjee said. 
As a result, she says people who receive therapy services in their native language find them to be twice as effective.
Emotions in cultural context
Veena Dwivedi, a psychology and neuroscience professor at Brock University, says people's cultures determine the appropriate emotions for them to express. 
"All humans have emotion," Prof. Dwivedi said. "But every culture says, 'this is the context where you can express it'."
Prof. Dwivedi, whose parents are from India, never said the words 'I love you' to each other or to her growing up.
 "That's not to say they were not emotional," she said. "They were, but about different things."
Reconnecting with mother tongue
Younger immigrants like Mariana Chajon Oliveros are finding ways to overcome the language barriers surrounding mental health. 
Chajon Oliveros immigrated to Montreal, Canada, from Guatemala in 2014 with their family. While they are fluent in Spanish, Chajon Oliveros often lacks the words to discuss mental health in their first language.
"[It's] difficult to communicate with some of my family members who don't speak English," Chajon Oliveros said. "Even with my family members who do speak English, I wish I could talk to them about how I feel in Spanish."
Chajon Oliveros is a third-year double major in communication and English literature at Concordia University.
They said negative attitudes about mental health in their culture makes discussing these issues difficult. That stigma makes the mental health terms in Spanish inaccessible to the general public.
As a result, Chajon Oliveros has been journaling and writing poetry in Spanish to cope. In their poetry, they use words like 'expirar,' which means breathing, to capture the physical effects of their emotions. 
"Instead of trying to find the right words to talk about the emotion, I talk about how it makes me act," Chajon Oliveros said.
They added that reading in Spanish has also helped them learn new words to communicate emotions.
The work of expressing emotions
While she feels more comfortable expressing her feelings in English, Wu tries to share her mental health journey in Mandarin with her sister. 
However, in Mandarin, she focuses on context rather than just feeling.
"For example, [I'll say] the shifts are long, the commute is long. I need to have more facts than saying, 'I don't like this. I'm so stressed and I want to quit'," Wu said.
Dr. Alani-Verjee said when trying to communicate feelings, it's more efficient to use emotion-related words such as sadness and fear rather than mental health language. 
"If we use the descriptors instead of the actual terminology, we actually get to convey more information. There's more language accessible to use than if we try to search for words around depression or anxiety," she said.
____________________________________________________
Additional data reporting by: Daphné Dossios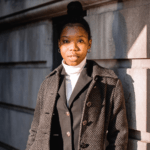 Dominique Gené is a Haitian-born journalist based in Ottawa, Ont. Her reporting interests include human rights, social justice, immigration, race and education, and arts and culture. She is completing her undergrad in journalism and humanities at Carleton University.