A South Asian country nearly 12,000 kilometres from New Brunswick is leading the way when it comes to feeding the province's immigration program.
Recently released government data shows new arrivals from India are being attracted to New Brunswick because of its multicultural population, business-friendly environment, and its ability to draw a wide variety of companies.
"New Brunswick's combination of renowned natural beauty, lively culture, low cost of living, and laid-back vibe means that you can build the career you want while enjoying the lifestyle you love," Arlene Dunn, minister responsible for Immigration and for Opportunities New Brunswick, said in an email interview.
On the heels of India are the Philippines, Morocco, Nigeria, Cameroon, Algeria, China, Brazil, and Ukraine. 
Information on how many immigrants from each country arrived and who ended up in what provincial community is not available.
The latest first-quarter 2023 data (January-March) available on the Immigration, Refugees and Citizenship Canada website shows Moncton to be the most popular intended destination for the admission of permanent residents among the province's three major cities with 745, followed by Fredericton with 320 and Saint John with 305. Madawaska and Carleton counties are also popular landing spots with 100 and 80 respectively.
According to the province, 79 per cent of immigrants settle in New Brunswick's urban centers. Since 2017, the province's population has increased by more than 60,000 with close to 65 per cent of the growth due to immigration.
Not all smooth sailing
Jean-Claude D'Amours, the New Brunswick Liberal party's critic for Population Growth and Immigration, said while the province has made significant progress within the immigration sector, gaps remain across the immigration spectrum.
"As a province we need to do better with our awareness raising efforts and inclusion among New Brunswickers, employers and government leaders," D'Amours said in a statement. "We also need to be honest with newcomers pre-arrival. Many newcomers have told us that they felt like they were sold a false narrative about New Brunswick around professional realities and what opportunities their certifications provide them, language and more."
D'Amours said there also must be more support post-arrival. 
"This includes investment in settlement services, reducing duplication due to the shared provincial and federal responsibility, more language training services, supports for credential recognition, housing, education and family support services."
'Fundamental drivers'
Meanwhile, Dunn said ONB is working with other departments and agencies within the provincial government to deal with the many challenges facing immigrants, such as receiving a 67-per-cent increase in immigration allocations from the federal government. The jump was brought on by a rise in the number of immigrants allowed under the Atlantic Immigration Program and a space increase in the Provincial Nominee Program.
"As Canada's only officially bilingual province, New Brunswick is (also) always looking for ways to increase its francophone immigration numbers," Dunn said. "ONB has established targets for the number of francophones it nominates under provincial streams. In 2022, we exceeded our target of 30 per cent of nominations of French speakers through our provincial programs, reaching a historical high of 32 per cent. Our 2023 target is 32 per cent."
Dunn said the federal government has provided the province with a total allocation of 5,500 certificates for 2023 – an additional 1,084 spaces for the New Brunswick Provincial Nominee Program and an additional 1,116 Atlantic Immigration Program allocations over 2022. A further increase of five per cent in allocations is expected in both 2024 and 2025.
While labour shortages in New Brunswick mostly match national trends – with vacancies in the construction, health care, social assistance, and accommodation and food services sectors – Dunn said the province is also experiencing shortages in the forestry, aquaculture, manufacturing, transportation, warehousing and information and communications technology sectors.
"The recruitment and retention of immigrants are fundamental drivers of population and economic growth in New Brunswick," Dunn said, adding that ONB has made the attraction and retention of skilled newcomers a key priority.
________________________________
This story and photo are part of a partnership with SaltWire.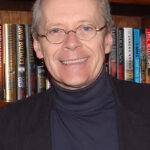 Michael Staples is a retired daily newspaper reporter from New Brunswick with more than 30 years experience. He has travelled extensively with Canada's military and has reported from Croatia, Bosnia-Herzegovina, Kosovo and Macedonia during the Balkans War and from Haiti in 2004 following a three-week bloody rebellion that saw then-president Jean-Bertrand Aristide flee the country. He has also written extensively about Canada's involvement in the Afghanistan War. Michael has considerable experience covering crime, justice and immigration issues. In 1999 he was the lead journalist reporting on the airlift of hundreds of refugees from Kosovo to Canadian Forces Base Gagetown. He has been nominated twice for Atlantic Journalism Awards.