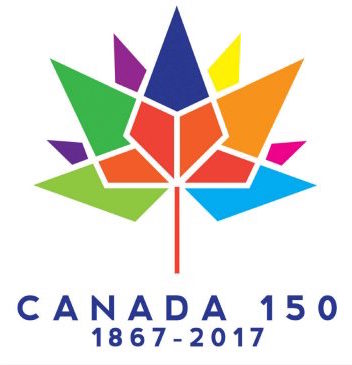 "We've never had a wide-ranging public debate on what kind of immigrants we need in this country," says Valerie Knowles, author of Strangers at our Gates: Canadian Immigration and Immigration Policy, 1540 to 2015. "It's something that's long overdue," she adds. 
Originally published in 1988, the fourth edition of Strangers at our Gates was recently released by Dundurn Press. Knowles explains that while researching the subject of immigration, it became obvious to her that successive governments have made announcements – for example on the number of immigrants that Canada would accept – without ever engaging the public in a discussion that is so critical to the very fabric of the nation. 
"It's an emotionally charged issue and a difficult portfolio for any [immigration] minister," she responds, when asked why Canadian politicians and policymakers have shied away from such a public debate. 
Leading source on immigration history
Knowles' book, however, is not a critique of any one government's immigration policy or practices. Nor does it deal with the stories of individual immigrants or refugees, fascinating as many of them are. Nevertheless, it is a highly readable book.
A wide-ranging survey of Canadian immigration history from a public policy perspective, it is a cross between an academic thesis and a popular narrative. Written in a reader-friendly, high-end journalistic style, its content is substantiated by an extensive bibliography, endnotes, and interviews with key policymakers and academics. 
"It's the standard reference tool and the textbook of choice on immigration," says Mike Molloy, President of the Canadian Immigration Historical Society. Molloy notes that the book – unlike many others on the same subject – is remarkably free from bitter arguments over minute distinctions or moral judgements taken out of historical context. 
Indeed, Knowles is as objective as possible on a subject that can be a political and emotional minefield, carefully avoiding direct criticism of any government's policy or practices. 
Originally published in 1988 in response to a publisher's request for a 'survey' history of Canadian immigration in 200 pages, the latest edition, released in 2016, is intended to cover the years since 2006 under the Conservative government of Stephen Harper. 
"I will give Jason Kenney credit for making a concerted effort to woo the ethnic community."

Too early to assess Trudeau
Knowles says that she failed to get an interview for the new edition with Jason Kenney, who was Immigration Minister from 2008 to 2013, despite sending him a copy of the earlier version of her book. 
Questioned about her opinion on the differences between the Conservative government and the newly elected Liberal government's approach to immigration, she says carefully: "It's early days and too soon to form an opinion. I'd like to have a clearer picture before I make any judgement. However, restoring health benefits to refugee claimants is a positive move." 
"I will give Jason Kenney credit for making a concerted effort to woo the ethnic community," she says. "Kenny embraced the portfolio with an enthusiasm that few immigration ministers ever did. It's a difficult portfolio to fill." 
Kenney's successor, the "controversial" Chris Alexander was not interviewed either. 
The diversity divide
"These trends, which have transformed Canada into a truly global village, are now too strong to turn back."
The last chapter of the book entitled, "Issues in the Twenty First Century," is a balanced presentation of pro and anti-immigration advocates' arguments. Indeed, it could be an effective launching pad for the very debate that Knowles says has been a glaring gap in Canadian public discourse.
One myth that Knowles firmly debunks is the contention that immigrants "steal" jobs from established Canadians. 
"Research indicates that immigration does not cause unemployment, although the now-defunct Economic Council of Canada suggested that very rapid increases in immigration may lead to temporary rises in unemployment," she writes. 
Another equally significant question she raises in the same chapter relates to how we manage diversity. 
"For the last four decades we have welcomed a steady stream of newcomers from Asia, the Middle East and Africa, most of whom have settled in Canada's largest cities, Toronto, Montreal and Vancouver. These trends, which have transformed Canada into a truly global village, are now too strong to turn back." 
With this statement, Knowles highlights a point that is rarely discussed. She quotes Larry Bourne, a University of Toronto geographer and urban planner who observed; "We are turning a half-dozen cities into intensely multicultural and multilingual places and creating these fantastically vibrant, but under-serviced, cities while the rest of the country remains homogenous with a declining and aging population." 
Knowles goes on to report that in Bourne's view, these two demographic solitudes are more important than the East-West divide. 
Knowles modestly disclaims any "expertise" on the subject, pointing out that she is not an academic. Her research, however, is meticulous and her facts are well documented in her endnotes. 
Indeed, Strangers at our Gates: Canadian Immigration Policy, 1540-2015 Fourth Edition, deserves a wider audience and could serve as a useful starting point of research for all those who shape Canada's immigration and refugee policies.
---
Susan Korah is a Canadian journalist and communications professional of South Asian descent with over 20 years of experience. Her work has appeared in The Toronto Star, Southam News Services, Catholic Register, Anglican Journal, The Intelligencer and The Trentonian. She has worked in communications for the Parliament of Canada, the Taipei Economic and Cultural Office and for Initiatives of Change International.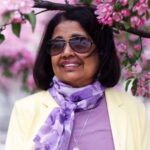 Ottawa-based writer/journalist, editor, blogger, communications professional seeking freelance opportunities in political and travel writing.