Metehan* is just one person among many affected by Canada's rental crisis. A newcomer from Turkey, Metehan moved to Vancouver from Toronto in June 2022 and needed to find a place quickly. So he signed a two-month lease for a place that was less than ideal.
The rent was $1,000 per month, plus Metehan was asked for a damage deposit of $1,000. While a damage deposit is legal in British Columbia, charging more than half of one month's rent as a damage deposit is not. But Metehan paid it as he wasn't aware of the law. The landlord had also advertised a private bathroom, but Metehan was forced to share the bathroom with the landlord.
Metehan decided to move out of his place and find another one. Since he had only lived there for one and a half months, his lease was still valid so he left a few boxes with some food in it to pick up when his lease ended. That was all the pretext the landlord needed to not return the damage deposit. 
"He said his dog got into my room and ripped up everything to find the food," he said. "So he believes that he can keep the deposit because of it."

Metehan's case reflects a worsening trend of renter abuse and rental scams across Canada. Vancouver-based online rental platform liv.rent said in a news release that reports of suspicious listings on its platform nearly tripled in 2022 compared to 2021. 
One common scam according to liv.rent, is fake listings where people advertise units for rent that they don't own, or may not even exist. 
Metehan is rare in speaking up, because most newcomers stay silent on the bad behaviours they face from landlords. Most of the information about their situations is known by tenant associations, federations, and immigrant rights lawyers to whom they speak.
Why immigrants are especially vulnerable
Among the most vulnerable groups of newcomers are international students. Between limited budgets, intense competition, and soaring rents, they often fall prey to unfair arrangements by landlords.
Danielle Sabelli, a lawyer with the Community Legal Assistance Society (CLAS) in B.C., has a lot of experience dealing with international students and their struggles with renting.
"You'll have a landlord who has a small unit and is renting it out to six or seven international students," Sabelli said. "I had one client long ago whose room was a staircase."
Landlords may reject newcomers and immigrants for reasons that are legal but that erect barriers to housing for them. For instance, newcomers often don't have an employment or credit history, which landlords may require. 
"They will ask you for your background, your references, and if you have a credit score," said Catherine Lussier, community organizer at Front d'action populaire en réaménagement urbain (FRAP-RU) in Quebec. "Even if you have good work, you will be discriminated against just because of the lack of a credit score."
Shame
Geordie Dent is the  Executive Director at Federation of Metro Tenants' Associations, a Toronto-based non-profit which advocates for tenants' rights. He says he often meets immigrant tenants who have faced rental abuse.
Mostly people fall for scams because of desperation and a housing market that is incredibly competitive, Dent said. People coming from foreign countries may have different customs related to renting, which can lead to misunderstandings and confusion. A lack of English or French fluency doesn't help.
"There are both different rules and different cultural elements," said Dent. "That can mean that you might not be able to tell a scam as easily because something that may be very common in the country that you were in before might be a scam here."
All these reasons create an environment where renters – especially newcomers – are vulnerable to exploitation.
It's difficult to pinpoint how many people fall victim to these scams, as most of those who do stay quiet. They do so for reasons like social shame, language barriers, fear of retaliation, and not knowing the Canadian legal system.
"People call us feeling really terrible," Dent said. "They feel like they've let themselves down, or that they're foolish, or that they are not intelligent."
Their circumstances can embarrass them and shame them into silence. 
"Sometimes they have to couch surf or go to the shelter," said Dent. "There's a lot of shame associated with this stuff. But there shouldn't be."
In a red-hot rental market scammers can exploit renters' desperation. This is worsened by an overburdened legal system that doesn't work as well as it should.
Not understanding the system
Absent a strong social network, the legal system is the remaining recourse newcomers have. Unfortunately, it is also the most confusing aspect of renting in Canada because national, provincial and local governments address different aspects of renting. 
"Legal processes can be long, complicated, and difficult to understand, especially if English is not your first language," said Dania Majid, staff lawyer for the Advocacy Centre for Tenants Ontario (ACTO).
Many people may not fully understand their rights under the law, especially newcomers and immigrants from different systems of governance. They may find the various laws, organizations and resources available to them confusing.
This asymmetry is made worse as landlords often understand the loopholes in the law better and can extract more money from the tenants in unethical ways. In Ontario, for example, it is illegal for the landlord to ask for 12 months of rent in advance, but it's not illegal for the tenant to offer to pay the landlord in advance. Sometimes a landlord makes up a sob story about needing the money, emotionally blackmailing a vulnerable newcomer to give the cash in a way that isn't technically illegal.
"It's going to be difficult for criminal charges to be laid in that circumstance or even a claim under the landlord and tenant board under those circumstances because the tenant offered it," said Majid. 
A tenant may also not want to say anything out of fear of retaliation by the landlord, said CLAS's Sabelli.
"There is that fear of actually trying to see whether or not their rights are being violated because of the fear of retaliation from the landlord," said Sabelli. "There's also that fear that 'if I try to speak up, I'm going to lose my housing'."
Different housing protections in different provinces add another layer of complexity. For example, rent cap laws which limit how much a landlord can increase rent vary by province. So a tenant moving from Ontario to Alberta may be surprised to find that there is no rent cap in Alberta.
Language barrier
The Ontario provincial government estimates that 30 per cent of adult immigrants arriving in Ontario can't speak English or French. With the Canadian government promising to increase immigration to 500,000 per year by 2025, the number of people struggling with the language gap will grow even larger.
Aside from the wealth of communication subtleties that people arriving in a new country may miss, the gap becomes more salient when dealing with the courts system. 
While some translation and interpretation services may be available, many tribunals don't offer any. So tenants may face an arbitrator who is speaking to them in English, a language they don't understand, Sabelli said.
"A person is expected to have their own translator, which is expensive," said Sabelli. "Their only option is to bring a family member or a friend who can translate for them."
But because of social shame and stigma, they may not pick that option.
"You want a neutral party to be able to translate for you, because it's not something you want a close family member to know about or be exposed to," said Sabelli.
Only a few ways out
So between their desperation for housing, ignorance of the legal system and cultural misunderstandings, immigrant renters may have few solutions available to them. 
"They can go to the police and file a report," said Majid. "It may or may not result in criminal charges depending on the circumstances of the case."
Fraud is not clearly defined in any Canadian statute, said Dent. The landlord or scammer's actions may be in violation of specific provisions under provincial residential tenancy acts, but it's complicated. In the case of scams especially, the person may not even be traceable
"That's part of the problem with scams, you might end up sending money over e-transfer to a person that doesn't exist and an email you can't trace," said Dent. "Sometimes the person trying to scam you leaves a paper trail or they use their real name, in which case you can take some action to get your money back. What's probable is that scams are designed so you can't use those options." 
Some types of scams may fall under the criminal code if they're severe enough. In most cases, the tenant can report their experience to the police or the Canadian Anti-Fraud Centre, which may or may not result in criminal charges.
At the local level, tenants and landlords can resolve disputes at the provincial landlord and tenant tribunal.
"In Quebec we have been lucky to have specific funding from the Quebec government to community organizations that support tenants' rights," said Lussier. 
However, backlogs are a problem. In November, Ontario announced that it will infuse $1.4 million to its Landlord and Tenant Board "to enhance scheduling and client experience, issue decisions and orders faster and help tackle the high number of cases before the board."
In B.C., the backlog at the Residential Tenancy Branch continues to grow. 
Legal aid clinics and settlement organizations may also provide aid and assistance to newcomers, though again, different provinces will have different  rules.
The first line of defence is education. There are a number of resources that offer education to immigrants and newcomers. The Tenant Resource & Advisory Centre provides the Tenant Survival Guide to give a plain language education on tenant and landlord rights in B.C. Similar organizations like Settlement.org in Ontario and FRAPRU in Quebec also provide information and support to immigrants and newcomers.
"One thing I've heard from some clients who are immigrants and newcomers is, 'I came here expecting a certain level of protection or a social safety net that I didn't have in the country I came from,'" said Sabelli. "The reality of what it means to live in Canada for some of my clients didn't match up with what they thought."
___________________
*Last name withheld to protect source's identity.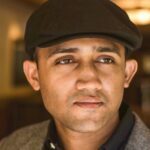 Arunabh is a Toronto-based content marketer, musician, and multimedia journalist. His writerly interests include science, technology, geopolitics, culture, and their intersection.