While food has always been a significant aspect of the Chinese New Year's celebration, also known as the Spring Festival, after three years of pandemic-related restrictions, this year it has become a symbol of people's desire to reunite with family and loved ones.
For example, for international students who celebrate Chinese New Year away from home, the Spring Festival and the traditional dinner that comes with it is also an opportunity for them to connect with each other. 
"Because of COVID-19, it is my first year celebrating Chinese New Year here," Iris Wang, a second-year art history student at the University of Toronto,  told  New Canadian Media in Mandarin.
This year was Wang's first time celebrating  away from home with five of her friends.
"The biggest difference between celebrating Chinese New Year in China and Canada is that you can taste a lot of different New Year delicacies from all over China here," she says. 
Wang says because this year the Chinese New Year landed on a Monday (Feb. 1), which meant some of her friends had conflicting school schedules, they decided to "celebrate on the weekend – ahead of time."
Along with her friends, Wang says they had a combination of dishes they prepared together as well as some takeout, all of which made for a rich New Year's Eve dinner.
According to her, even seniors, who normally prefer having New Year's Eve dinner at restaurants because of the convenience, chose to celebrate at home to keep safe, although some restaurants are set to open this month
Ideally, the Spring Festival is celebrated among family, as it is a direct way for people who have been working hard all year to find some solace among loved ones. 
So, when people immigrate to Canada, they import not only the traditions but the excitement itself that surrounds the elaborate New Year's Eve dinner, which has been an important part of the celebration for thousands of years.
In fact, according to records of Zong Yan's "Jing Chu Sui Shi Ji," the traditional New Year's Eve dinner can be traced back to the time of the Southern and Northern Dynasties in China. 
As the story goes, in ancient China there was a fierce beast named "Nian," which translates as "Year" in English, who would break into villages during the winter, when food was scarce, in search of humans to harm.  
But the beast was afraid of red, fire and very loud sounds. 
Hence the celebratory lights and elaborate dinners that continue bringing families together around this long-held custom.
Unlike Wang, Lucas Chen, a second-generation Chinese immigrant living in Toronto for 14 years, has family by his side. His father immigrated to Canada from the province of Fujian when he was 10 years old.
Because Chen has his family here, he says "the only difference is the place," because "the custom of celebrating the Chinese New Year" is the same now as it was in China. 
For older Chinese, the New Year's Eve dinner is also the last opportunity of the year for families to come together. 
The sharing of food during the Chinese New Year is normally a significant gesture for Chinese people, as it is a time to celebrate their love for family. It is arguably the grandest and warmest of traditions that remain deep inside everybody of Chinese origin. 
"No matter where you are, no matter what your citizenship is," Chen says, the Chinese New Year will always be a time of great celebration, welcoming "friends from all over the world."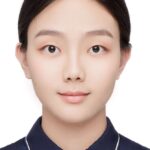 Chudi Xu is a journalism student completing a joint program at the University of Toronto and Centennial College. Last summer, she did an internship as a journalist in China's state-controlled media, where she learned how to conduct interviews and produce news stories, as well as how to operate and manage social media accounts.