The winner of this year's prizes for the best Punjabi fiction will be announced next month at an awards ceremony in Surrey, B.C.
The Dhahan Prize for Punjabi Literature is the largest international literary award for fiction books in the Punjabi language.
This year's finalists are all short story writers: Deepti Babuta, (Punjab, India) for Hunger Breathes Like This; Jameel Ahmad Paul ( Punjab, Pakistan) for Mendelian Rules; and Balijit  (Mohali, Punjab) for Uchian Awazan. 
The prize was established in 2013 to celebrate the Punjabi language and literature. Winners receive $25,000, while two additional finalists each receive $10,000. The books must be original and published in the previous calendar year.
Barj Dhahan, a Vancouver businessman and founder of the literature prize, told New Canadian Media that the prize is available for works of fiction written in both Gurmukhi and Shahmukhi Punjabi scripts. Dhahan said one of the goals of the prize is  to safeguard the narratives and rich heritage contained within the Punjabi language while encouraging innovative and fresh approaches to engaging with this literary tradition.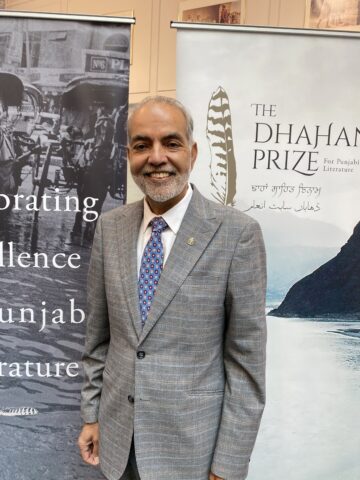 The prize is presented by the  Canada India Education Society, with support from UBC's Department of Asian Studies. 
"There was a desire to pay tribute to the Dhahan family's legacy of social engagement in both India and Canada, where they have championed educational projects and initiatives related to Punjabi language instruction and nursing education, particularly for girls," Dhahan said.
He said the prize is named for the Dhahan family's ancestral village, in honour of his late father, S. Budh Singh Dhahan.
"It is an annual celebration of the three winning books for the award and it brings together arts, culture and literary people from diverse backgrounds."  
 Punjabi is the most widely spoken language in B.C. after English, according to Statistics Canada. For the 2023 Award, 38 novels and short-story collections were submitted from six countries. One-third of the books were written by women authors. 
"Every year is unique largely due to the quality and content of the winning books. So we celebrate," Dhahan said.
Following the 1947 partition of the subcontinent into India and Pakistan, the people were divided. The Dhahan Prize recognizes Gurmukhi, predominantly used in Indian Punjab; and Shahmukhi, used in Pakistani Punjab.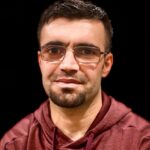 Diary Marif is an Iraqi Kurdish journalist based in Vancouver, Canada. His writing has appeared in the Awene weekly, Livin, and on KNNC TV as a documentary researcher by the name Diary Khalid. Diary earned a master's degree in History from Pune University, in India, in 2013. He moved to Vancouver in 2017, where he has been focusing on nonfiction writing. He can be found on Twitter: @diary_khalid.