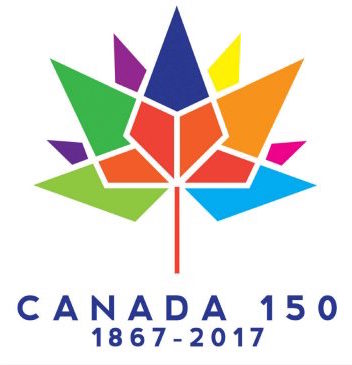 As a child, it wasn't unusual for Ann Y.K. Choi to be at work behind the counter of her family's convenience store in Toronto. She and her two brothers were expected to help their parents when they finished school.
Choi's teenage daughter, a third-generation Korean-Canadian, isn't familiar with the ins-and-outs of running a variety store – no more stocking shelves with instant noodles, no more keeping a wary eye out for shoplifters.
But Choi says the children of immigrants shouldn't be spared from learning about the sacrifices their parents made to ensure their children would not undergo the same hardships they endured.
It's one of the reasons she wrote Kay's Lucky Coin Variety, a fictional, yet deeply personal, account of life in a downtown Toronto convenience store. Mary, the novel's headstrong, yet conflicted, protagonist, is a composite of Choi and other young Korean women she knew whose stories had yet to be told to a wider audience.
Preserving Canadian history
Choi says she wasn't ready to pen a memoir for her debut as a writer, but wanted her daughter and other young Canadians to be aware of the Korean-Canadian experience.
"Nobody has gone on to inherit the store, and if I [didn't] write this story, this whole history would be lost," says Choi. "This is a part of Canadian history."
The Choi family moved to Toronto from South Korea in 1975. Choi's parents worked miscellaneous jobs before saving enough money to buy a variety store on Queen Street West.
What distinguishes the immigrant experience of Koreans, says Choi, is that they had to bounce from neighbourhood to neighbourhood to compete in the convenience store market. Owning a mom-and-pop shop was unlike having a restaurant, which could exist alongside others on the same block.
"We were scattered all over Toronto. We got to experience and live in every pocket," says Choi. "It gave us insight into Toronto on a bigger level . . . And in some ways, it helped us integrate."
They led a somewhat "nomadic" life. Moving was dictated by the rising and falling fortunes of the family business.
"It gave us insight into Toronto on a bigger level . . . And in some ways, it helped us integrate."
Mixing family and business
The store demanded so much of the family that Choi says it was like their "baby."
Looking after the store barely gave them time to unwind together. There were no family dinners and no socializing until after the convenience store closed at midnight.
"We were all very aware that we needed the baby to thrive because our success depended on it," she says.
It was only when she became a mother herself that Choi says she fully appreciated the courage and nerve it took her mother to run a store that was always at risk of being robbed.
"It's hard not to be resentful [growing up], but looking back, I realize she must have been so afraid, but she didn't show it," says Choi.
The store demanded so much of the family that Choi says it was like their "baby."
Taking on taboo topics
At a Toronto Public Library event organized as part of its eh List Author series, Choi recalls how she came to write the book, which explores the relationship between mother and daughter.
It took a little nudging from a former student back in 2007, says Choi, who works as a high-school guidance counsellor. She explains how he flipped the question about his ambitions back at her and persuaded her to fulfill her dreams.
"I told him I wanted to write a book, and he challenged me to do that," she says.
For five years, she would write after her family went to bed at night. "It seemed safer to delve into the Korean psyche when it was quiet," she says.
"We're very guarded about sharing pain."
She took several writing courses, eventually graduating from the University of Toronto's creative writing program in 2012. Her final project, Kay's Lucky Coin Variety, was presented before a literary panel and earned the attention of renowned editor Phyllis Bruce, who acquired the novel for Simon & Schuster.
What struck her editor, Choi explains, was that the book tackled themes of depression and anxiety from the perspective of a Korean-Canadian.
As universal as people's struggles with mental health issues are, for Choi and other Korean women she interviewed, such anxieties were rooted in a deep resentment toward their mothers. They were seen as an "obstacle" to their desire to be Canadian.
Although aspects of Korean culture have become mainstream, literature still lags behind K-Pop and kimchi in popularity.
This is what partly led Wai, a Chinese-Canadian immigrant, to Choi's library reading.
"I'm interested in literary diversity," she says. "I'd like to hear about the Korean experience. Most of it is a universal theme, but it would be nice to hear different perspectives."
Choi hopes her book will open up the space for other Korean writers who are reluctant to share their experiences.
"There's a little bit of fear," she says, adding there are things that Korean Canadians as a cultural group do not discuss.
"We're very guarded about sharing pain. It's one thing to share music, food, but stories are so intensely personal."