With the Surrey mayoral elections still four months away, a new candidate from the South Asian community threatens to shake up the race in a city whose population growth is being fuelled by immigrants and new citizens.
Although Barinder Rasode has not yet announced, her candidacy is making the rounds, with observers speculating that name recognition and her independent streak might give her a good shot to replace Mayor Dianne Watts on Nov. 15. While Watts is not running, she has backed Councillor Linda Hepner of the Surrey First Coalition. Former Mayor Doug McCallum and an independent, Vikram Bajwa, are the other two declared candidates.
Surrey is populated by more than half-a million-people and growth is expected to continue over the next five years, as forecast in the Annual Official Community Plan. By the end of this decade, Surrey could possibly overtake Vancouver, with most of the growth coming from immigration and low or mid-income families moving into the city.
Their votes will play a crucial role in November, with the potential to make life for future immigrants to Surrey better. Another element is the influx of wealthy immigrants and foreign investors who may want more of a say in how the City is run. Their investments would help secure jobs here and improve the economy.
Population growth, with a new influx expected to be approximately 10,000 per year over the next electoral term, is the number one issue. The second is public safety and transportation. Over Mayor Watts' tenure, crime first went down, but spiked again last year, which unfortunately ended with 25 murders. The most horrific was one of late Julie Paskall, who was killed in front of the Newton ice rink while she waited for her son to finish officiating at a hockey game.
Since then, the political situation in Surrey has changed rapidly, which probably explains why there are several candidates running to succeed a woman who was once considered one of the most popular mayors in Canada.
Hepner's problems with media 

Hepner, who is a veteran city bureaucrat and three-term Councillor, started her campaign recently with strong backing from incumbent Mayor Watts and many representatives of ethnic communities in Surrey. Her aim in this race is to continue doing what Watts started a decade ago, when she was first elected following the defeat of then mayor, today mayoral hopeful, Doug McCallum.
Unfortunately for Hepner, her campaign did not get off to a great start. As is well known, crime and transportation are the main issues, but Hepner has not spoken about them. Instead, in her announcement interview she spoke about her goal to have a ferris wheel and a beach on Surrey Lake – which left most people speechless.
Speaking with Kevin Diakiw of The Surrey Leader, Hepner asked: "Why can't I have a ferris wheel there? Why can't I have something that brings kids to the waterfront?" The "waterfront" she was referring to is the Bridgeview community of Surrey which is one of the most underdeveloped and a community that struggles with many problems, including transportation and safety.
Also, while addressing issues regarding Newton, which has been the scene for many-a-crime, the candidate went on to speak about how she would remove the public ice rink arena from the centre of the community as she sees it as a great location for a mixed residential and business development.
McCallum's experience and baggage
McCallum, former City Councillor and three-term mayor of Surrey, frustrated by the current political and security situation in Surrey, decided to run again after almost a decade in political retirement. His aim is to put the city back on track when it comes to finances, security and better policing, and to build on its reputation in the transportation field. McCallum comes into the race with significant political knowledge and experience, but this could also work against him.
"With such rapid growth, Surrey requires decisive leadership to tackle some very difficult issues. People are feeling unsafe in their neighbourhoods, spending and debt is out of control, transit services are severely lacking, and a ward system that would help cultural and regional representation on City Council has never been seriously considered.  The time for action is now," McCallum said in statement just before he announced his run to Surrey media just over a week ago.
He is quite right in his assertions, but his previous record shows us that McCallum struggled while he served as mayor. Many, including those living today in Surrey's most insecure neighbourhood of Newton, say that Surrey was Canada's crime capital during his stint. He is going to have a hard time defending his past record in office, including claims of harassment against him.
According to Surrey political observers, McCallum is not without his chances and could play the role of vote spoiler by helping either Hepner or Rasode, if she chooses to run.
This will be Bajwa's second run for mayor, but his chances are very slim. He is running as an independent and self-financed candidate, without much support in the community and not enough public recognition. Last time, his main proposal was to built an international airport in Surrey to compete with Vancouver, which in truth does not have an international airport of its own as the terminal is situated in the city of Richmond.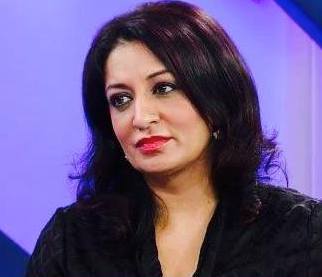 Presumed candidate

Independent Councillor Rasode is not yet in the mayoral race, but is expected to jump in very soon. Two-term Councillor, once a member of Mayor Watts' Surrey First coalition and one of the most visible politicians in Surrey, she will come into the race as a community relations leader and first East Asian female candidate with a good chance of becoming the mayor of a major North American city. She left the Surrey First coalition frustrated over the City's apparent will to fight crime and guarantee public safety situation, culminating in 25 murders last year. She's proven to be an agile user of social media and someone who's not afraid to break ranks on issues that impact the community.
The presumed candidate has a string of successful community projects, including a series of town halls which involved community in consultation with municipal government. Through her work with more than a 30 different community organizations, many representing immigrants, Rasode helped create Surrey Community Summit, which is now an official annual event on the City calendar. Rasode is also creator of a unique program, Rakhi project, which fights against domestic abuse.
Her challenges include being a single mother of three coming from a very patriarchal community. Running as an independent and not being funded through a well-established party system can prove to be a handicap. In fact, being a woman from the South Asian community will be significant on Election Day, drawing some of people away from her and her campaign.
---
 Esmir Milavic is a Surrey-based writer and blogger. Formerly reporter and editor of the Dnevni list newspaper in Bosnia and Herzegovina, where he was born and raised, he is editor of the From Bosnia To Canada site, a Community Relations Specialist at Surrey604.com and political commentator for Bosnian FaceTV Sarajevo.