As Canada continues to navigate the many challenges posed by the COVID-19 pandemic, sources of optimism have been few and far between. For those in search of a silver lining in these unprecedented times, however, the reduction of air pollution levels can serve as a welcomed pick-me-up.
Satellite maps show carbon emissions have dropped dramatically in China and Italy, for example, after those countries went into lockdown. The same scenario is playing out across the globe as countries urge their citizens to stay at home to stop the spread.
In Canada, several major cities, including Vancouver, Calgary, Edmonton, and Toronto have seen a reduction in air pollution, too.
But while the air may temporarily be cleaner, the environmental gains caused by reduced traffic congestion associated by Canadians staying at home is being offset by a rise in plastics, say experts.
Across Canada, grocery retailers are rejecting reusable cloth bags, forcing customers to cart away their purchases in plastic bags.
Companies like Starbucks, Second Cup and Bulk Barn are no longer allowing customers to bring in their own mugs and containers, even though some studies have shown the coronavirus can survive on plastic for up to three days.
As the pandemic drags on, Canada's goal of banning single-use plastic in 2021 could be delayed further into the future.
Canada produces four times as much waste as India 
When Gayatri Mahajan moved from India to Mississauga in 2019, she said she was "horrified to see" the large amounts of garbage Canadians produce. It wasn't what she expected from a country with such clean streets and alleys, she said.
In India, Mahajan said it's common to repurpose old newspapers into carry bags and turn clothes into cleaning rags and cook with clay pots. 
"Recycling has always been part of Indian culture," said Mahajan who tries to avoid plastic and only uses reusable products in her home, such as glass containers and steel water bottles.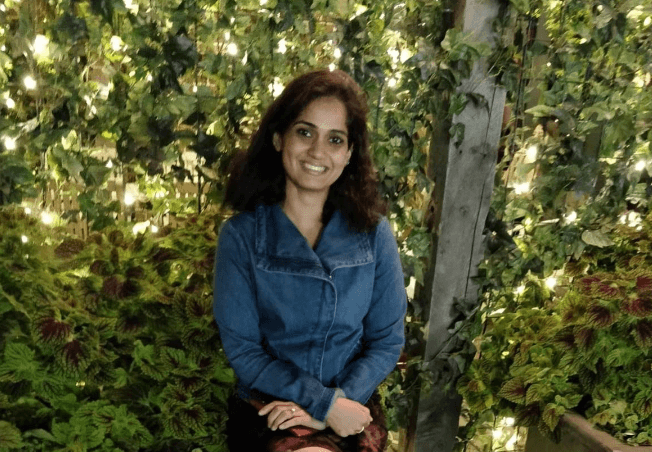 National waste management statistics show that India's citizens generate about 450 grams of waste per day. Canadians generate more than four times that amount.
According to the Sensonseo Global Waste Index 2019 each Canadian produces 1.84 kilograms of waste a day or 673 kgs of waste a year, of that amount more than 75 per cent of the waste is burned or ends up in landfills. Even more concerning, only nine per cent of plastics in Canada are recycled. 
Canada also ships 12 per cent of its plastic waste outside of North America to be recycled. Recently, countries such as China, Malaysia, Thailand and the Philippines have refused to take garbage from Canada. 
The battle to ban international exports of waste
Kathleen Ruff, the former director of the British Columbia Human Rights Commission, said COVID-19 has been a "wake-up call."
"We are all in it together, so it's high time that we change our habits. I believe the current crisis is nudging us to adopt a more sustainable way of life," said the 80-year old activist.
For Ruff, sustainability includes pressuring Canada to take care of its own garbage.
"Waste should be reduced and disposed of in the country where it is generated," she wrote in a letter to Prime Minister Justin Trudeau in 2019. The letter caught the eye of the international media, and the attention forced Canada to repatriate the waste it illegally shipped to the Philippines.
But Ruff's environmental battles are far from over. Last year, the Canadian government delayed signing the Basel Ban Amendment which would ban the export of hazardous waste from developed nations to less developed ones. The agreement was supposed to come into effect next month, but has been delayed indefinitely by several countries who have not ratified the ban. Canada is among those countries who have yet to sign the ban. 
"Unless the Basel Ban Amendment is ratified, developed countries can continue to act irresponsibly. This is quite contrary to Canada's public image of being a global environmental leader," said Ruff. She urges western governments to move away from its "me-centric approach" and learn lessons of sustainability from eastern nations.
"The ruling mantra of consumer-convenience, pleasure, and money first needs to change to put the health of children and the planet first," said Ruff.
Moving from selling plastic to composting waste
Elesh Parujanwala is another foot soldier in the battle against plastic. The son of Indian immigrants, Parujanwala said he believes in the principle of "Earth Seva", meaning selfless service in Hindi. 
As the chief visionary officer of En Kay Industrial Supplies Inc., Parujanala has changed his business philosophy. When he first started working for his father a decade ago, he said he was disturbed by the amount of foam and plastic he saw in the company's warehouse.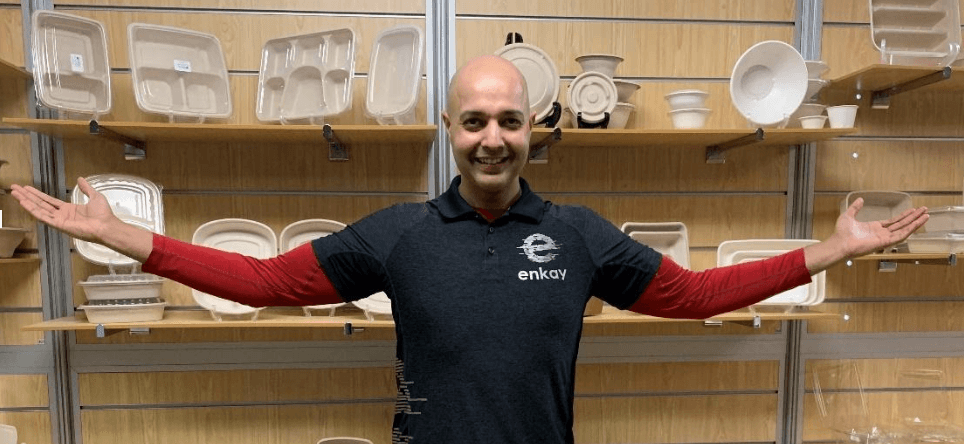 At home, he was a vegetarian – who recycled and composted –  and wanted to synchronize his professional life to his personal one. 
"The change wasn't easy and required a lot of legwork," Parujanala said, who traveled to places, including China, to research new recyclable products. And after a decade of transition, he now only sells compostable containers. 
In recent years, Parujanala says his business has since grown 50 per cent as the public demands for eco-friendly products grows.
But that momentum is being stymied by the pandemic. Customers who had plans to ditch plastic are only focussed on survival right now and have since put their plans on hold.
"[Reports] have told us that by 2050, there will be more plastics in the ocean than fish," he said.
Parujanala said he hopes customers won't delay their transition to biodegradable products for too long. The clock is ticking. 
This story has been produced under NCM's mentoring program. Mentor: Joyeeta Ray.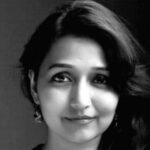 Antara writes for the New Canadian Media, based out of Mississauga, Ontario. She entered NCM through the mentorship program where her story featured among the top ten most popular list in 2020. Antara is an immigrant from Mumbai India where she was involved in social and behavior change communication, fundraising and project management solutions for diverse organizations.