As the press secretary for NDP leader Jagmeet Singh, the first racialized leader of a national political party in Canada, Nina Amrov is aware that the job she holds comes with special responsibility. It is her job to make sure the NDP leader is on top of all the day's issues because Singh will be scrutinized not just through a political lens, but a racial one as well. 
As a Muslim woman and Arab-Canadian, Amrov brings with her that inherent knowledge of what's it's like to be an outsider, and what it takes to break down barriers.
"Prior to my involvement, I did not see or know many people who looked like me or other racialized people involved in politics. I would see mainly very white Quebecers or white Canadians who are in that field. It can be very intimidating in the beginning," said Amrov who has been with the federal New Democratic Party since 2012. 
"You are not sure if you belong in that space and if that space is for you—but you have to put yourself out there."
Reflecting on her observation of representation dynamics at Parliament Hill, Amrov says that a lot of work still needs to be done, but things are changing.  Among the political staff, she's noticing a change in demographics. More racialized people and women wearing hijabs are working behind the scenes, helping their parties develop policy.
She emphasizes the need for racialized people to engage and participate. "We need more people at the decision-making table to address the challenges that the usual and traditional people that are at the table don't understand," says Amrov.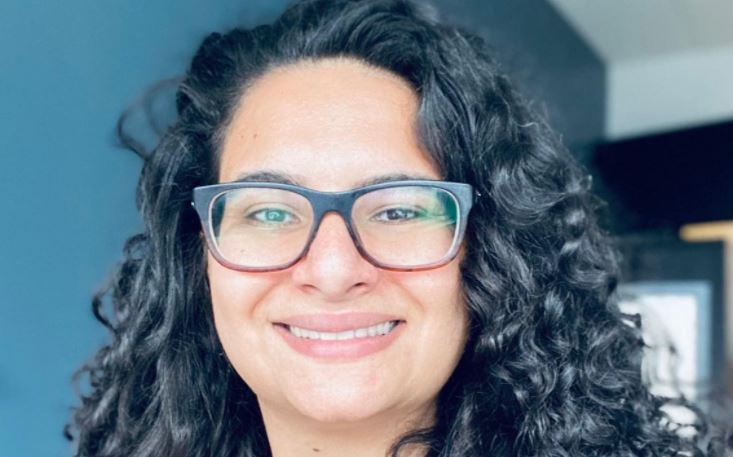 She also insists that minorities need to start viewing their different life experiences as an asset in politics that can improve government for all.
"There are things that I see that other people don't see. There are things that Black people see that other people don't see (or things) Indigenous people see that others don't see, so we all need to be part of this process," says Amrov.  
Like many Canadians, Amrov feels inspired seeing Singh make history, but politics is a team sport and requires the input of many others behind the scenes. She says it's imperative that there is diversity among political staffers who have the ears of their leaders to help build a fair and just society for all. 
"Racialized people need to be part of the political process because if it is the same people making the decisions then those decisions are not representative of everybody," Amrov says. 
Zubair Patel
Zubair Patel works in the most powerful office in the country. As the acting director for community outreach in the Prime Minister's Office, Patel is a national bridge builder. He honed his skills for the job, growing up in Toronto's Thorncliffe Park, one of the most diverse neighborhoods in Canada. In Thorncliffe Park, approximately 70 per cent of the population are immigrants and English and French aren't even close to being the top languages.
Patel began working as a political staffer fourteen years ago during a month-long internship at Queen's Park in 2006 before working his way up the ranks of the federal Liberals. He started as an office manager, community liaison and would be a driver on occasions. But he was most valuable as a community liaison.
He attributes much of his success to mentors who took him under their wings and gave him opportunities.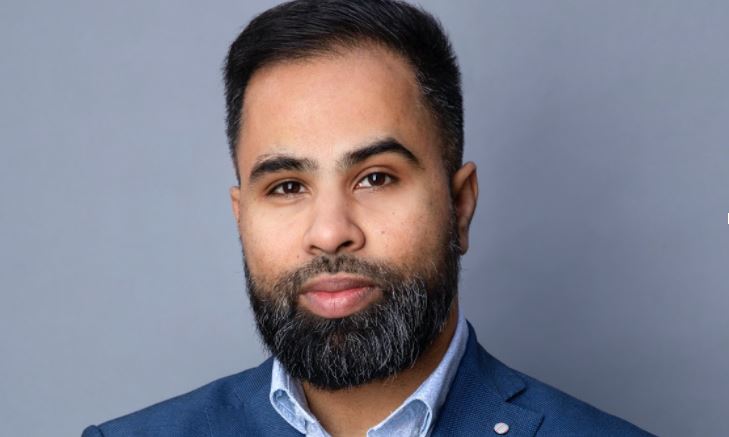 "As a kid from Scarborough, it is not something that I had ever imagined would have happened but I think that you always take a moment to reflect and appreciate the value of the privileged role that you have," says Patel when asked to describe what it's like to work in Canada's most important office. 
He understands all too well the experiences of microaggressions and different forms of racism that many Canadians experience and makes it a priority to hear from different voices in the room.
"I always take the view that in your role, you do the work necessary to leave it better for others and tend to create space for others that allows us to have conversations for more inclusive workplaces and staff teams that look like Canada," Patel said.
Sarah Hussaini
Sarah Hussaini is another staffer of visible minority background. Born in Kabul during Soviet occupation, she moved with her family to India and came to Canada as a refugee when she was just a few years old. Like Patel, Hussaini grew up in the Toronto region and also did an internship at Queen's Park early in her career before moving onto the private sector for several years. 
In 2015, she returned to the government to work for Chrystia Freeland when she became Minister of International Trade. After working in trade she moved to the PMO for three years. She currently manages a team within the Ministry of Innovation. 
"These roles over five years have allowed me to have a fulfilling experience and grow professionally," says Hussaini.  
She observes that the environment in Parliament Hill has become more inclusive and says there are now more networks of support, even though they tend to be informal.
 "We have groups to meet and talk about our experiences as visible minorities in casual social gatherings where people of different backgrounds come together." 
Hussaini believes that there is an active interest in the government to hire more people who come from visible minority backgrounds to create a more diverse workforce.
As a former refugee, she also brings a deeper perspective that allows her to offer the Innovation Minister more comprehensive advice.
"It is about the nuances that help colour the way we think about something, connect sometimes seemingly unrelated issues, and how we think about the secondary crucial impact of government policy. No one person can bring a holistic perspective, but a diverse enough table can have a more robust perspective," says Hussaini.
---
This story has been produced under NCM's mentoring program. Mentor: Judy Trinh.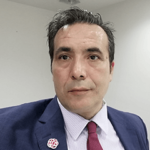 Naser Miftari is an independent media researcher. His broad area of interest is in political theory and his research focus is on the future of public broadcasting, media governance and political economy of communication. For more than ten years he was a writer and editor for Koha Ditore one of leading newspapers in South East Europe. He is an active contributor in media research studies and has also taught graduate and undergraduate courses in media and political science at colleges and universities in United States and South East Europe. More recently he served as a contributor on global journalism issues with the Toronto-based Canadian Journalists for Freedom of Expression (CJFE) and in 2016 he was a research fellow at King's College in New York.