If somebody asked me how I built my business after returning to Toronto in 2015 from Mexico, my answer would be very simple: I just did it.
I had originally moved to Toronto to go to school a few years prior. The experience I gained there, mixed with the opportunity to complete a study abroad program in Europe, opened my eyes to the importance of building bridges between young generations in different countries. This experience also provided me with a very valuable skill: the ability to go to a place, knowing absolutely nobody, and learn how to find my way. 
I started my student tourism business, Paper Plane, in 2011. The student tours I created were immersive experiences that combined networking with successful professionals with cultural tours of the vibrant cities where they lived. In just three years, Paper Plane's revenue surpassed the million-dollar mark. I eventually sold the company in 2017, and since then my entrepreneurial experience in Canada has consisted of both successes and failures. All of them have provided me with invaluable lessons.
Of course, mine is not an isolated story.
In fact, in 2017, when I had the opportunity to participate in a federally-sponsored symposium that brought together thriving immigrant entrepreneurs, what surprised the government the most was how many of us there were despite there being very few – or, in some regions, zero – support mechanisms for newcomers.
So, how do we do it?
Resourcefulness, perseverance and adaptability
In my opinion, it has a lot to do with removing limiting beliefs, such as not being good enough, or the notion that we have to prove ourselves since we are in a new country. I frequently hear colleagues downplaying their ability, simply because they do not consider their experience – which they acquired in their country of origin – to be valuable enough.
But we bring many talents, including numerous soft but steadfast skills that can give us an edge. 
Since most of the jobs in the market require "Canadian experience" – something impossible to have upon landing – most of us have resorted to creating our own businesses. This is because we have resourcefulness and adaptability within us. Even choosing to emigrate to a new country is already a life-changing decision that requires us to be able to reinvent ourselves. If the market will not give us the job we want, we will create it.
Perseverance is key. I have been fortunate to interview numerous immigrant entrepreneurs who have transcended obstacles that seemed insurmountable: from a heavy financial burden in their early years of operation to balancing their entrepreneurial journey with helping their families adapt to a new country as they struggled to make a name for themselves. I know successful entrepreneurs who landed without speaking a word of English. But a few years later, after showing up, each and every day, they are as fluent as any citizen born in Canada, and their businesses are thriving financially and making a healthy contribution to society.
Venture beyond ethnic boundaries
A common mistake that I see a lot of entrepreneurs make is limiting themselves to the confines of their ethnic community.
It's also not uncommon that many new entrepreneurs remain in the country for years ignoring the cultural realities of Canada. For example, in Mexico, there is not a lot of support for entrepreneurs or new businesses. It can be easy to assume that in a new country it would be the same, instead of learning of all the support mechanisms that do exist and taking advantage of them. Research and look for possibilities that exist beyond our own communities. 
Maximize Canada's "global" roots
If there is an advantage to building a business in Canada, it has to do with the opportunity for global scalability. Even though it has a relatively small population, the diversity in Canada provides access to knowledge and market intelligence from almost any country in the world.
In Toronto, one can find immigrant entrepreneurs from practically everywhere in the world. This opens doors to international markets for collaboration. Indeed, thanks to the connections I have made in Toronto, I have been able to develop business contacts in places like Japan, Brazil, and the UK. And the bonds that I've developed run deeper than business, many of my professional contacts have become my friends.
I was able to build bridges between Canadian and Hispanic entrepreneurs and creatives. I introduced very talented people from different communities within Toronto, who were able to join forces in shared ventures, and this helped them multiply their impact exponentially, not only within Canada but also globally. 
We all do better when we collaborate and come together, instead of locking ourselves in subgroups.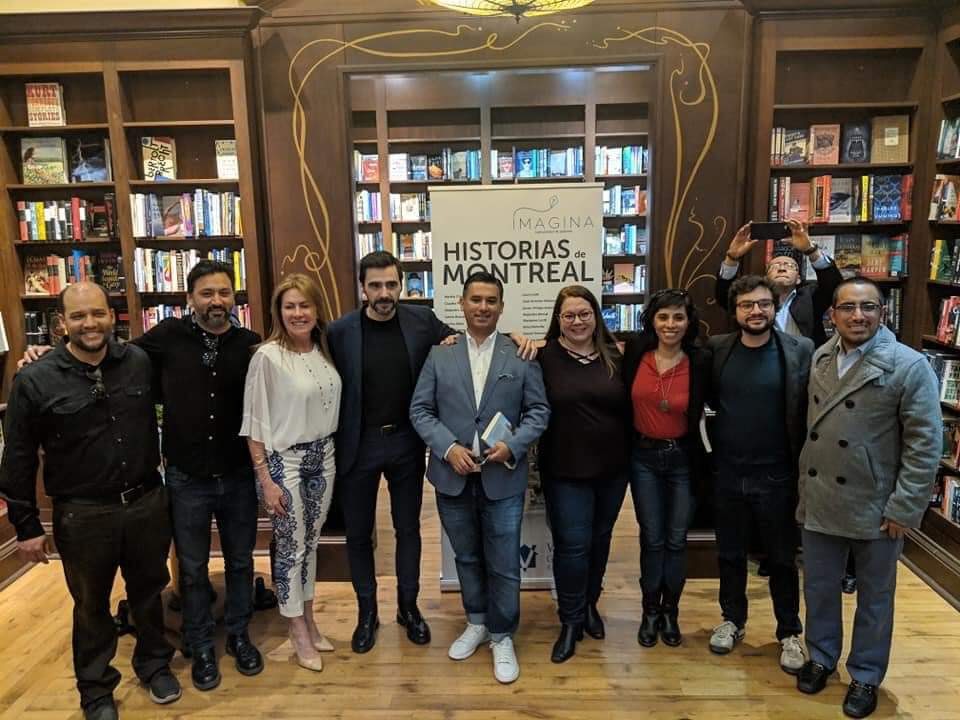 How can we support the new generation?
The 2017 symposium aimed to create a sort of brain trust in which we could both share our experiences and make recommendations to the Canadian government on how it could better assist newcomers in their ventures. 
Canada has made progress in developing initiatives to attract talented entrepreneurs. The Startup visa, for instance, helps entrepreneurs that have a proven business idea that is backed by a designated organization immigrate to Canada to work on their business.
Yet there is a lack of mechanisms to centralize and catalyze the collective power that all of us offer as entrepreneurs and newcomers.
But we shouldn't hold our breath for the government to offer help. We need to take the initiative to collaborate on our own.
We need to work together to pioneer a more inclusive and more stakeholder-oriented capitalism which will over time shape Canada's future.
---
This story has been produced under NCM's mentoring program. Mentor: Fernando Arce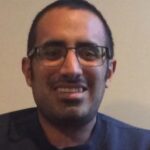 Javier Ortega-Araiza has multiple global experiences as a storyteller and social entrepreneur having travelled to over 30 countries. Now based in Toronto, he is a published author in both English and Spanish."