Afghan activist Farzana Sarwari delivered a speech about justice in 2016 that was viewed online by more than 350,000 people. She spoke against the Taliban, calling for an end to the kidnappings and killings associated with the fundamentalist political and religious group in her country.
While Sarwari received much admiration for her speech, she also received threats.
"I remember when they threatened me and shouted on the phone to me and said, 'If you speak against the leader, we will kill you, and will kidnap your brothers,'" Sarwari says. "I even received a call from someone who introduced himself as Taliban and threatened me and my family."
It has been two years since the Taliban's most recent takeover in Afghanistan, and the United Nations continues to denounce the human rights situation in the country. Women and girls in particular have lost their rights to education, freedom of movement, and freedom to participate in daily and public life.
Reports of executions, enforced disappearances; arbitrary displacement and detention; torture; and more have been coming from Afghanistan — and the most targeted groups in the country include women and girls, ethnic and religious minorities, people with disabilities and LGBTQ+ people. Those who defend human rights, as well as journalists, artists, educators and former government and security official, are also being targeted, according to the UN.
Sarwari, being an outspoken woman in Afghanistan, was clearly in danger, so she fled in 2021 and eventually made her way to Canada. Before she arrived in her new home country, she wrote her story.
Her story about fleeing Afghanistan was featured along with the stories of 21 other Afghan women who immigrated to Canada amidst the Taliban takeover. Their stories are collected in  Waterlilies, a new book published with the support of Canadian novelist Katherine Govier, who leads The Shoe Project.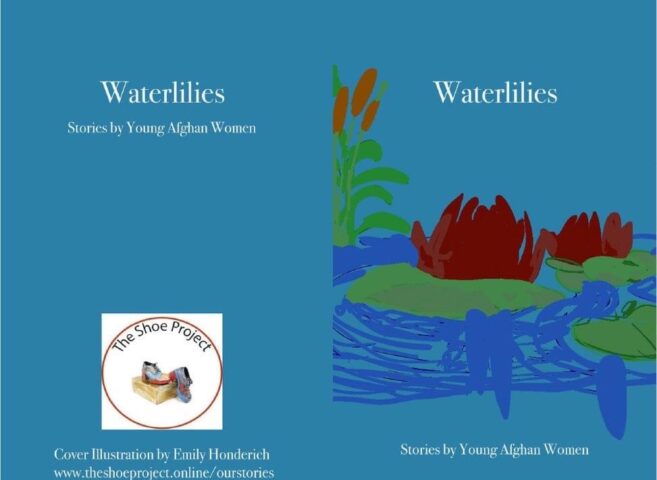 The Shoe Project is a nonprofit organization that uses story and performance to shift the way people in Canada see immigrant and refugee women. Led by writers and theatre artists, workshops with The Shoe Project enable women to share stories of their journeys to Canada using the image of a pair of shoes.
 Govier said she was approached in early 2022 by British journalist Christa d'Souza asking if she could support girls who had fled Kabul during the Taliban takeover.
"I said we had no ability to influence immigration itself, but that we had a program that might keep their minds working and improve their English while they waited for legal status [in Canada]," Govier said.
Waterlilies serves as a historical record of escape and survival during a major humanitarian crisis, and sheds light on the crisis for Canadians, Govier said. The book also gives people something tangible to learn from, so these stories can be shared in future. Most importantly, it has given these women space to share their stories.
"I believe that every story can help people around the world to know each other better," Sarwari says. "Writing a story was not a choice for me, it was a must.
"I must be the voice of those people who are under the Taliban's rule and have lost their fundamental rights. People of the world must know more about Afghanistan."
From Islamabad to Saskatoon
The stories in Waterlilies were written over the span of six months, while the women who wrote them were in hiding in Pakistan. The women are all gifted writers, Govier says, and they are also Hazara — a persecuted ethnic minority in Afghanistan. Despite being subject to hate and discrimination, the women never gave up on their dreams of having careers and experiencing freedom.
"The Taliban thought they took everything from me; I proved them wrong,"  says contributing writer Marwa Nasrati.
The Shoe Project organized regular sessions with the women and offered them mentorship by Canadian writers and voice coaches. Novelist Caroline Adderson, one of the voice coaches, says she felt humbled and honoured to be part of the project.
"These ambitious young women were sitting around Islamabad with nothing to do. They were just wasting away mentally," Adderson says.
She joined the women virtually and supported them in writing their stories. Adderson says she learned how brave the women were as they spoke of the hardships they faced — from the fear of forced marriages and violence, to retribution for being on social media and communicating with people from outside of Afghanistan. 
Writing their stories was challenging for the women. The situation in Islamabad was tenuous, and the women frequently lost access to the internet and electricity. While The Shoe Project typically works with writers to create performances of their stories, the planned performances in Islamabad couldn't go forward. Instead, Govier suggested collecting the stories in a book.
In November 2022, almost all of the 22 writers arrived in Saskatoon and were presented with copies of the book. They met some of their coaches and mentors in person and read their stories.
"It was a very emotional meeting. We all cried and laughed," Govier says.
Stories of 'hope and victory'
After her graduation from high school in Afghanistan in 2019, Marwa Nasrati was accepted at Kabul Medical University in the stomatology (oral medicine) department. But the Taliban took over the country on Aug. 15, 2021 and she was not allowed to continue her studies.
Since then, she has been working to improve her English so she can build a life for herself in Canada; she said writing helped. She wrote You Never Know Where Your Shoes Will Take You while she was still unsure about whether she would come to Canada.
While she was in Islamabad, she met twice a week with Govier and 12 other students to improve her English and writing skills.
"Stories such as the horrific journey of my and my entire family from Afghanistan to Pakistan were not something to be kept," Nasrati says.
"My story is a story of hope and victory in the face of loss and defeat."
Nasrati's story mentions her shiny black shoes that were covered in dust when she ran from the Taliban. They serve as an important symbol for her and others, she says.
"If these shoes helped me escape the Taliban regime, they will definitely lead me to the path of success in Canada," she says.
With the help of The Shoe Project, Nasrati had a chance for a new start in Canada. And while she knows she'll encounter different challenges in a new country, she says she feels she can follow her dream to be a doctor. 
"Via The Shoe Project, I discovered that other women and girls have experienced similar or even worse circumstances than I did, but they persisted and followed their passions," she said.
"I may say that The Shoe Project was the beginning of my new life because they assisted me in sharing my narrative."
Inspiration through storytelling
Nasrati's sister Sana also wrote a story for Waterlilies called The Longest Journey of My Life. Sana was born in Kabul in 2003. In 2021, she was admitted to Kabul Medical University to study anaesthesia but was not able to continue her education because of the Taliban's ruling against womens' rights to education.
Sana wrote her story while in Istanbul, Turkey, as she waited to receive a Canadian visa. She says writing helped her express her emotions and experiences as a young Afghan girl who was striving for a better life.
"The main reason why I chose to participate in the book was to raise awareness about the harsh reality for girls in Afghanistan, who often find themselves in grave danger while seeking education and basic human rights," she says.
"I want the world to know that despite our fears, we are determined to fight for our dreams and help pave the way so future generations of women have the same opportunities as men."
Sana says she hopes her story and the others in the book will inspire people to take action to help girls in Afghanistan so they can live freely and pursue their dreams without putting their lives at risk. 
"The act of writing and performing our stories not only helps us heal from our past trauma, but also allows us to contribute our voices to the larger conversation surrounding the challenges that immigrant and refugee women face when coming to a new country," Sana says. "It is an uplifting and empowering experience that connects us to our diverse community and helps us be felt, seen and heard."
Education empowers others
Adderson says that while working with the women who wrote Waterlilies, she could see that they feared for their safety and security. However, one of their biggest fears was losing access to education.
"These women are so motivated to learn," she says.
Sarwari says she always dreamed of being a female leader. She says it is not possible in Afghanistan, but has hope that she can become a leader and activist in Canada. Her right to access education empowers her and gives her a sense of equality and freedom she didn't have in Afghanistan.
"Education is not everything, but there is no doubt that it is very important," Sarwari says. "If you want to build the world and make the Earth a good place to live, first you have to be educated."
Sana believes education can help unlock the full potential of others as it empowers people to be confident, independent individuals. Now that she is in Canada, Sana says she plans to study medicine again.
She says she wants to become self-sufficient because it's important to her to be able to stand on her own two feet and show other women that they can do the same.
Her advice: "Girls, don't take education for granted. There are millions of girls who are still fighting very hard for their right to education. There are people out there who fear educated girls and women and they are determined to work against it. Use every opportunity available to learn."
Sana's sister, Marwa, she has been presented with new opportunities since coming to Canada. She wants to become a doctor to help people in need and also to inspire other girls to pursue their goals. She also wants to help women in Afghanistan.
"The world's most lethal weapon is knowledge," Marwa says. "Knowledge and education are essential if we girls want to be successful and independent in our lives, demonstrate to others our potential, and make the world a better place."
The Shoe Project published Waterlilies, and copies can be ordered by emailing framersedgestudio@gmail.com. 
Editor's note: The author of this story, Shanga Karim, works with The Shoe Project as the Vancouver Local Coordinator. She was a journalist and women's activist in Kurdistan and editor-in-chief for a women's rights newspaper. Shanga moved to Canada in 2015 and participated in a writing workshop with The Shoe Project, where she shared her own story. Shanga is part of New Canadian Media's mentorship program.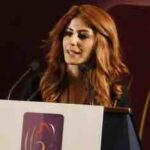 Shanga Karim has over a decade of experience reporting on issues across social justice, women's rights, Female Genital Mutilation (FGM) and honour killing in Iraq. She successfully campaigned to change government policies against FGM in Iraq, and has worked extensively with organisations like UNICEF, Human Rights Watch, Hivos, MamaCash and NED.