Simran Sahani took a leap of faith in October, 2022 and moved from Mumbai, India to Victoria with her husband and six-year-old daughter. The couple left their long-standing jobs, family and home behind in the hopes of forging a brighter future for their daughter. While they knew it wouldn't be easy, Sahani says it's been harder than anticipated to find housing and jobs that match the education and experience she and her husband have.
"I've been feeling really bad because over the years I built up my capabilities — I was a manager … I had 60 to 70 people working under me," Sahani says. "Now I've fallen down and am starting from scratch. We're just trying to survive because housing and food is super expensive here."
Sahani's story isn't uncommon. Recent Census data show nearly a quarter of immigrants spent at least 30 per cent of their income on shelter costs in 2021 — more than what the Canada Mortgage and Housing Corporation deems affordable. This is compared to 13 per cent that non-immigrants spend on housing.
As for jobs, a Statistics Canada report from November says "over one-quarter of all immigrants with foreign degrees were working in jobs that require, at most, a high school diploma," leading to an underutilization of immigrant skill sets.
Despite these issues, the Canadian government plans to increase immigration targets over the next three years. It has a goal of welcoming 500,000 immigrants into the country by 2025, citing a focus on long-term economic growth as part of its Immigration Levels Plan. In fact, the federal government says immigration accounts for almost 100 per cent of the country's labour force growth, and that the country is in need of workers in various sectors including health care, trades, manufacturing and technology.
But Immigrant Services Society of B.C. says the plan doesn't account for all newcomers who seek to call Canada home. Temporary foreign workers, refugees and international students aren't considered part of the 500,000 goal, but they continue to arrive in Canada, adding to the number of potential newcomers who will call the country home. With housing problems and a lack of appropriate jobs or infrastructure to support immigrants, the society is calling for B.C. to implement a multi-year immigration plan to help prepare for future needs.
Housing a key area of concern
Chris Friesen, chief operating officer of Immigrant Services Society of B.C., says housing is a key area of concern when considering an immigration plan — or lack thereof — in the province. He says the organization is concerned that planning discussions aren't taking place to address housing and infrastructure needs that account for immigrants seeking permanent residency, as well as temporary residents.
"Unless there's significant changes and a better understanding of the complete picture of who's coming from abroad, our infrastructure is going to be challenged," Friesen says.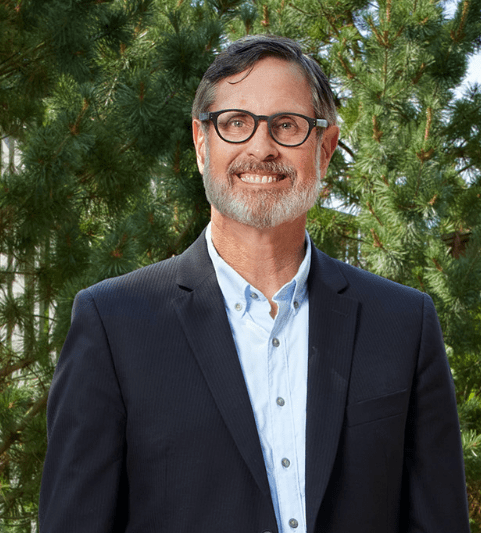 In 2021, more than 100,000 people moved to B.C. — the highest annual total since 1961. A little more than two-thirds of those people came to the province from abroad, according to the province, while the others moved from different parts of Canada. 
While Statistics Canada says Vancouver had the second-largest proportion of immigrants in Canada in 2021, CMHC reports the purpose-built rental vacancy rate in the city decreased by a little more than half to 1.2 per cent in 2021. This is attributed to a return of students to the city and increased migration to the region. In Victoria, the province's capital, rental vacancy rates were even lower than in Vancouver, dropping from 2.2 per cent to 1 per cent in 2021. 
Sahani saw the effects of this firsthand as she and her family searched for an affordable place to live in the city.
Sahani's husband has a closed work permit and works as a chef at a restaurant, making $16 per hour — less than some of his younger colleagues who recently graduated high school. Sahani has an open work permit, but she had to find a job that allowed her to be home to meet her daughter after school. She took a job working part-time at Walmart because of the flexible schedule it offered. The couple sold their belongings to ensure they had some savings when moving to Canada, but with average rent prices sitting at $1,571 a month for a two-bedroom rental in 2021, the Sahani family struggled to find a home that they could afford.
"Finding housing over here was very difficult. especially in Victoria where the rents were very high," Sahani says. "I've come from a very middle class family so I sold a lot of my things, my precious ornaments and everything, to come here so we can settle down and make some good future for us, for our daughter."
Aly Essa, a resettlement assistance manager at the Inter-Cultural Association of Greater Victoria says the biggest issue for newcomers looking for housing is affordability and a lack of housing stock. Essa, who specifically works with refugees, says other barriers to finding housing include a lack of employment references, credit history or a steady source of income, as well as language and literacy barriers. Clients often encounter racism in the housing market as well, Essa says.
Newcomer clients are also competing with Canadian citizens for the same housing.
"With every housing showing that I'm going to, there are 10 other families interested in that house," Essa says. "Normally we can appeal to landlords to build diversity in their communities or to give these newcomers a chance, but right now it's not just refugee clients that need help, it's Canadians that need help, too."
Essa notes that a single refugee only receives $875 per month to put towards shelter costs, making it even tougher to find something within their budget. He suggests multiple solutions to ensure newcomers are housed, including increasing affordable housing stock, higher rent subsidies and a national housing program.
Newcomers choose to settle in urban centres
For Victoria resident Priyanka Singh, housing has become increasingly difficult to find since she first moved to Vancouver Island in 2019. Singh came to Canada from India to pursue a masters degree in Global Management from Royal Roads University. She says she lucked out at the time, finding a room near campus in a three-bedroom home for $550 per month. Now that she's out of school, she's renting a studio apartment for $1,350 per month, which she says is still a good deal.
"I hardly find any similar options available these days," Singh says. "I know people who had to postpone their [post-secondary] courses because of the unavailability of housing."
Most of Singh's friends have left the Island to move to large urban centres like Vancouver and Toronto. While she decided to stay on Vancouver Island, she says she understands why her friends moved; large cities offer better opportunities to find jobs that suit their skill levels.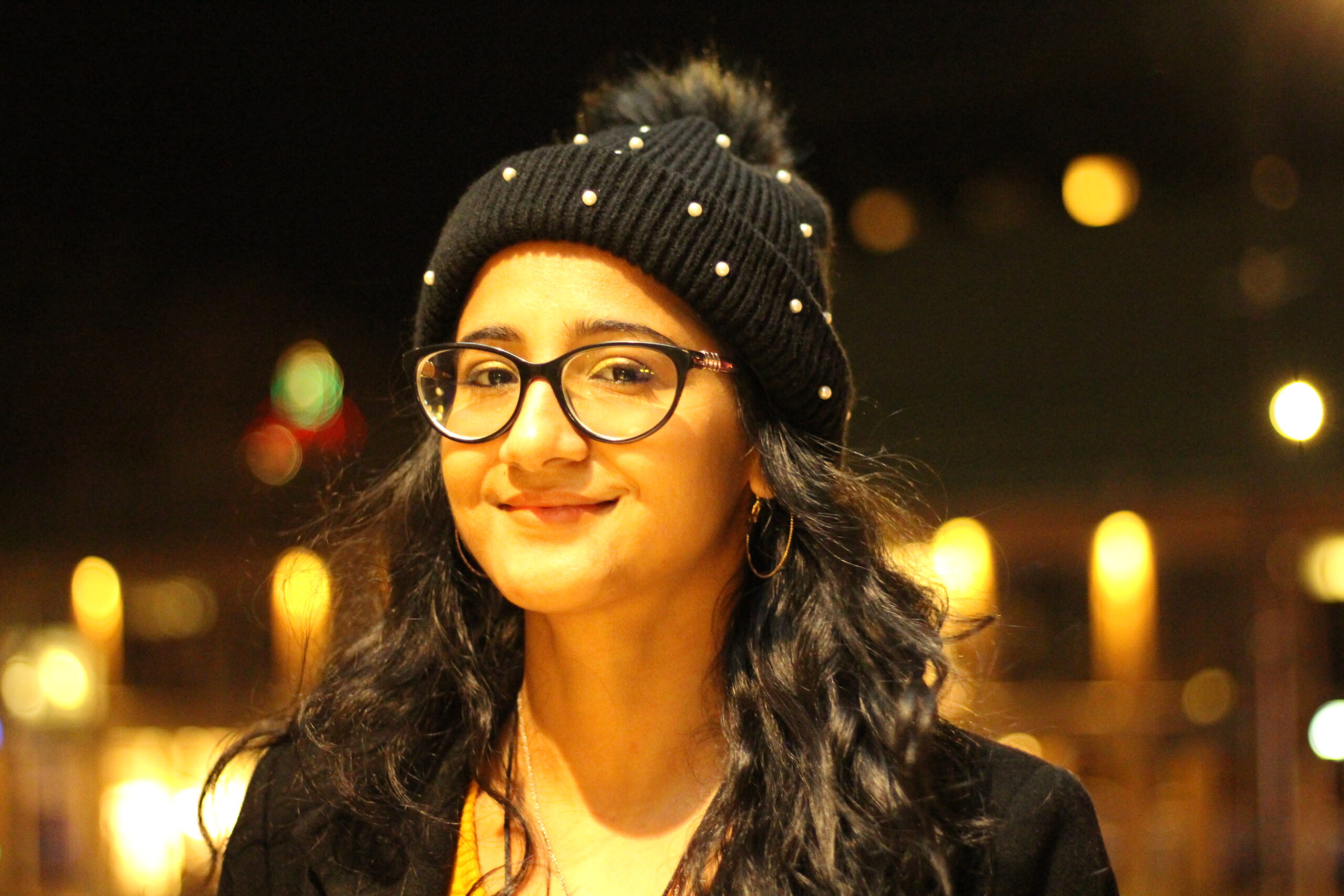 "When immigrants and newcomers are coming from their own country, the motivation behind it sometimes is that they are looking for growth in career and finances," Singh says.
Smaller cities and communities, like those on Vancouver Island, just don't offer as many job opportunities that align with the education and skill levels of immigrants, she says.
Sahani has a Masters in Business Administration and her husband has a degree in hotel management, having worked for Marriott hotels for more than a decade. His work permit doesn't allow him to seek out a different job and while Sahani's does, she says she's been struggling to find anything that pays a living wage. Sahani's family had no choice but to move to Victoria based on the work permits they received, but she says her friends and family who are in Canada settled near Toronto to further their careers and lives. 
"Coming from [our previous jobs] to a very basic pay, that's something we feel really bad about," Sahani says. "I'm not able to understand, will we really have a good future here? Because by the time we develop something it's going to take at least 10 years now I think."
More than just housing needed
The federal government says part of its multi-year immigration plan is to attract newcomers "to different regions of the country, including small towns and rural communities," but Andy Yan, director of the City Program at Simon Fraser University, says that could prove to be difficult without the right infrastructure in place.
"One of the biggest challenges is the fact that where housing that is affordable for immigrants is located, they're completely isolated from the jobs that can help them gain an economic foundation in Canada," Yan says.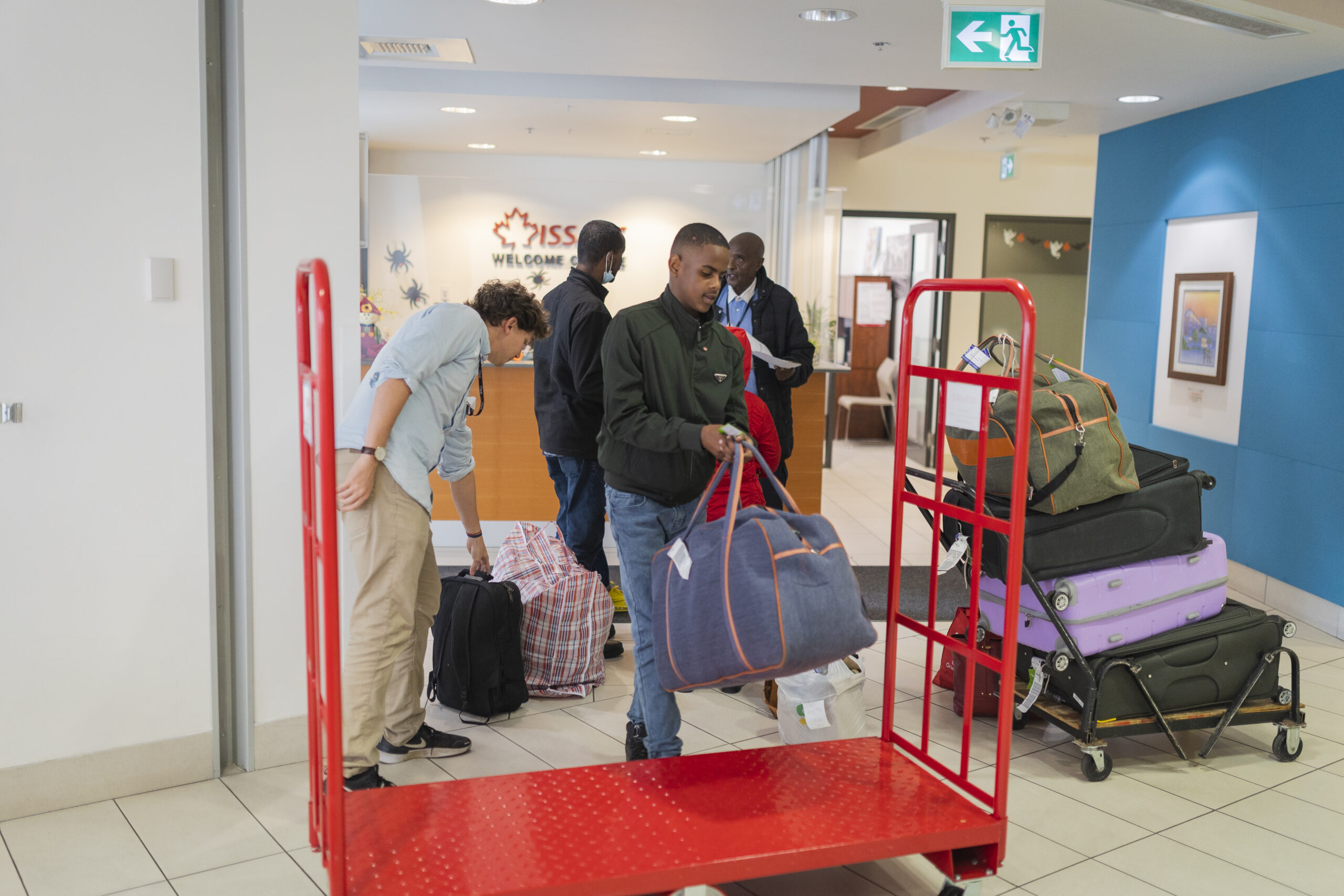 Since downtown Vancouver's housing market is already saturated and under pressure, Yan says more affordable housing is found in areas outside of the core. These neighbourhoods don't have the same transit or job infrastructure that exist in Vancouver, further isolating new immigrants from each other and opportunities for advancement.
Urban centres also offer a sense of community that is harder to find in small communities, as well as a wider range of services like language classes, employment services and more, Yan says.
"It's more than just housing," Yan says. "Within housing is community, and within community is a network through which immigrants are able to develop not only social capital, but inevitable economic capital."
Sahani says loneliness has been a struggle for her family since moving to Canada. While her landlord has helped her enroll her daughter in school and show her how to get to the local Gurdwara, Sahani can't help but miss friends and family from home. In Mumbai, the Sahani family lived with close to a dozen other family members in an intergenerational household.
"It is so difficult when you don't see your own people — and your food. I'm so craving my food," Sahani says. "I've met so many Indians and I think 60 per cent of them tell me they miss going back to India. It is home because you're born and brought up over there, you know the culture, that's the motherland. I just hope my daughter doesn't feel that."
Singh says she's lucky to have come to Canada as a student because it gave her an opportunity to adjust to the new culture and build a social circle through school. However, despite being in Victoria for four years, she says she still feels a lack of community in the city.
Organizations that support and connect newcomers are difficult to learn about, Singh says. If it weren't for her ongoing involvement in local non-profit organizations, she says she wouldn't have known about many of the services offered in the city. She suggests that governments provide newcomers with a booklet highlighting what services are available near their new home to help them feel better connected.
"[Newcomers] need people from their community and when it comes to smaller cities, I think the biggest barrier for them to move there is lack of community," Singh says. "They need to get connected with the community, either from their background or the Canadian community. This is one of the challenges I have faced and am still facing being in Victoria."
No silver bullet solution
Given the myriad interconnected issues newcomers face in Canada, Friesen says there's no silver-bullet solution to ensure they're successful in Canada.
First and foremost, he says an immigration plan needs to be created that accounts for newcomers seeking permanent residency, as well as newcomers who are in the country as refugees, international students and temporary workers. Only then will the province have a better idea of settlement patterns and what infrastructure and services are needed, he says.
"It begins by connecting the dots and more fully understanding how many people are coming to this country," Friesen says. "Unless we have both pieces coming together in some sort of clear document, we're only trying to address half of the problem while the other half is in the dark."
Smaller communities also need to adjust to become more welcoming places for newcomers by ensuring the availability of economic opportunities, affordable housing and services like language classes and schools, Friesen says.
Yan furthers this point, suggesting that organizations serving immigrants need to have a stable source of funding given the large role they play in settlement.
"An immigration process isn't something that just happens. It needs a five or ten year horizon of funding," Yan says. "It's supporting and sustaining the necessary infrastructure."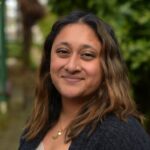 Shalu Mehta is a lead reporter for The Discourse Cowichan. She is an immigrant settler living on lək̓ʷəŋən territory, just outside of what is now called Victoria, B.C., though her work covers the lands of many Coast Salish nations. She has previously worked at daily news outlets in Ontario and on Vancouver Island. Shalu received her Master of Journalism degree from Carleton University in Ottawa. She has a Bachelor of Arts in English Language and Literature and Comparative Literature and Culture and a Certificate in Theatre Arts from Western University in London, Ont. Shalu is passionate about community-driven, solutions-focused journalism. She seeks to deepen conversations and complicate narratives through her work and wants to help build equity, diversity and meaningful dialogue in the news industry so that it better represents the people the industry serves.