Art Vancouver is a vibrant annual art fair that brings together artists and galleries from around the world to showcase their works of art.
Held at the Vancouver Convention Center, the event provides emerging and established artists a platform to display their work and connect with a global audience.
The fair is renowned for its diverse range of contemporary artwork, featuring painting, sculpture, photography, and mixed media. This year it took place from May 4 to 7, and featured around 100 artists. 
At New Canadian Media, as an outlet that represents all Canadian immigrant communities, we looked into the role of this event in promoting immigrant artists and providing them with the opportunity to share their stories and showcase their unique perspectives.
Capturing the beauty of life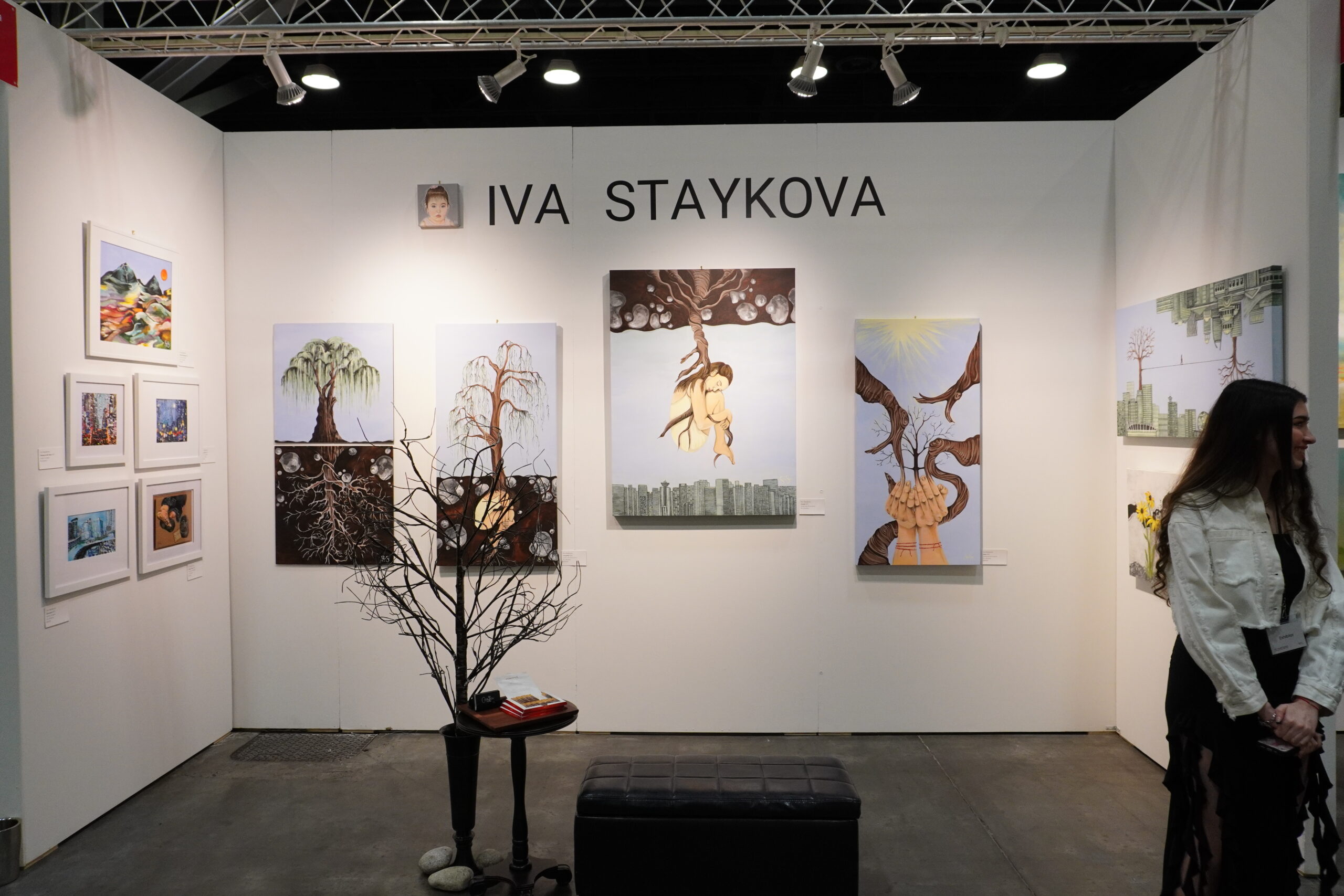 Iva Staykova's piece from 2021 features a central figure shaped like an embryo, painted in oil to create a lively, vibrant effect. Surrounding the figure are various shapes and colours, all painted in acrylic, creating a beautiful and dynamic composition. 
"I started with acrylic and then the skin of the figure in the middle is in oil because I wanted to give it a wide and lively feeling," said the University of British Columbia student. "I started with the acrylic first and then the figure shaped as an embryo was done in oil." 
With roots in Bulgaria, the Vancouver-born artist says her family who moved to Canada at a very young age inspires her art. 
"I always reached back to my Bulgarian roots for inspiration," she added in front of her part of the exhibit. "My early series of artworks are all very Bulgarian style."  
Reviving human connection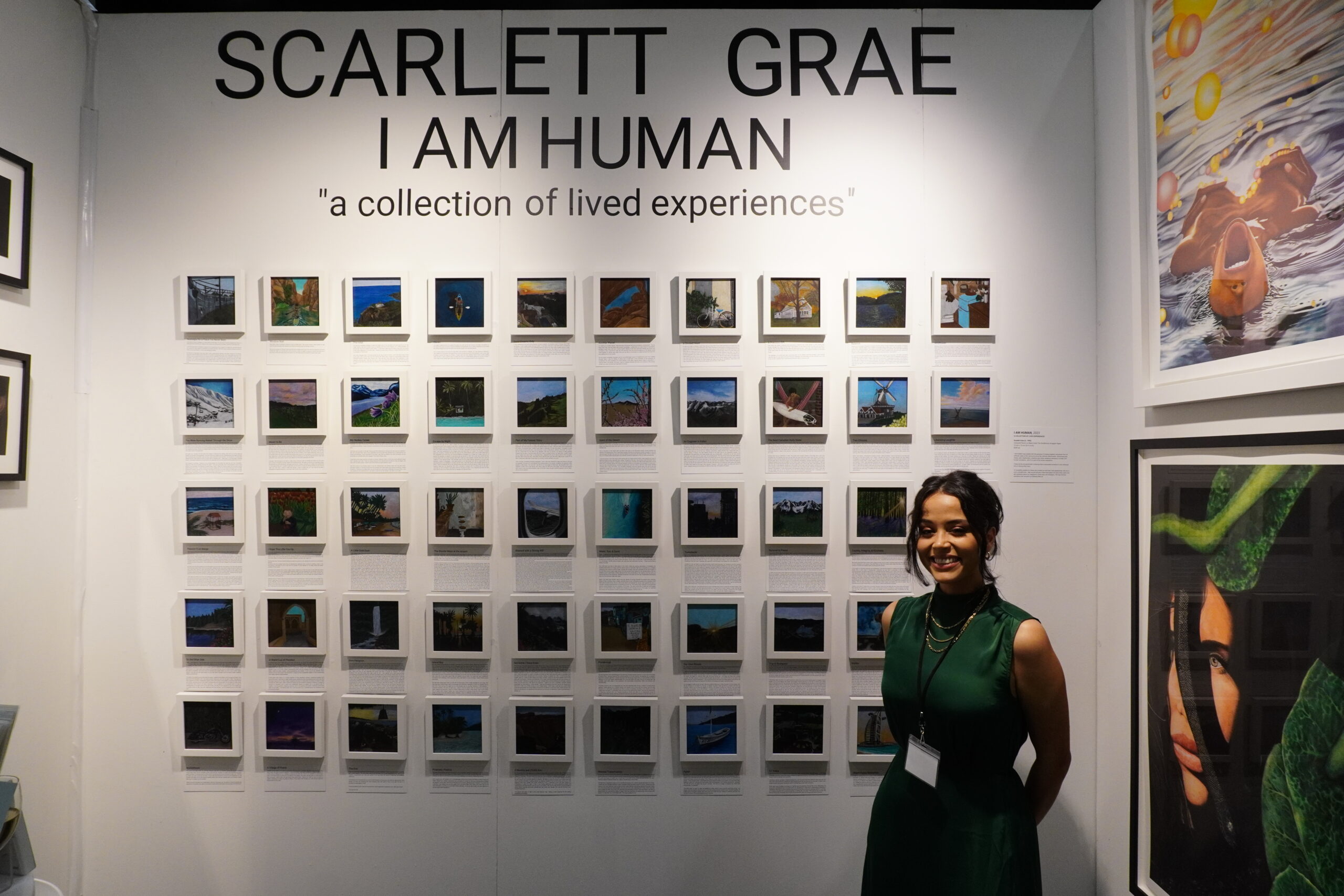 Scarlett Grae draws on her mixed-race heritage with a collection of pieces capturing diverse lived experiences. 
"I'm a Mexican Potawatomi and European, and I live in the gray. It's never black and white," the Vancouver-based artist said.  "And it's allowed me to have an open mind.
 Grae's "I am human" pieces capture the stories of over 40 people in coloured pencil, bringing their memories and struggles to technicolour life. 
"My whole purpose is to try to recreate connection, as I feel like we've lost it over the years – especially with the pandemic," Grae said, reflecting on human connection and its loss over time. "I hope this will allow people to hold space for each other to share that experience." 
"We're all very intricately layered with our lives, and being mixed-race has also allowed me to hold space."
Celebrating Black identity and culture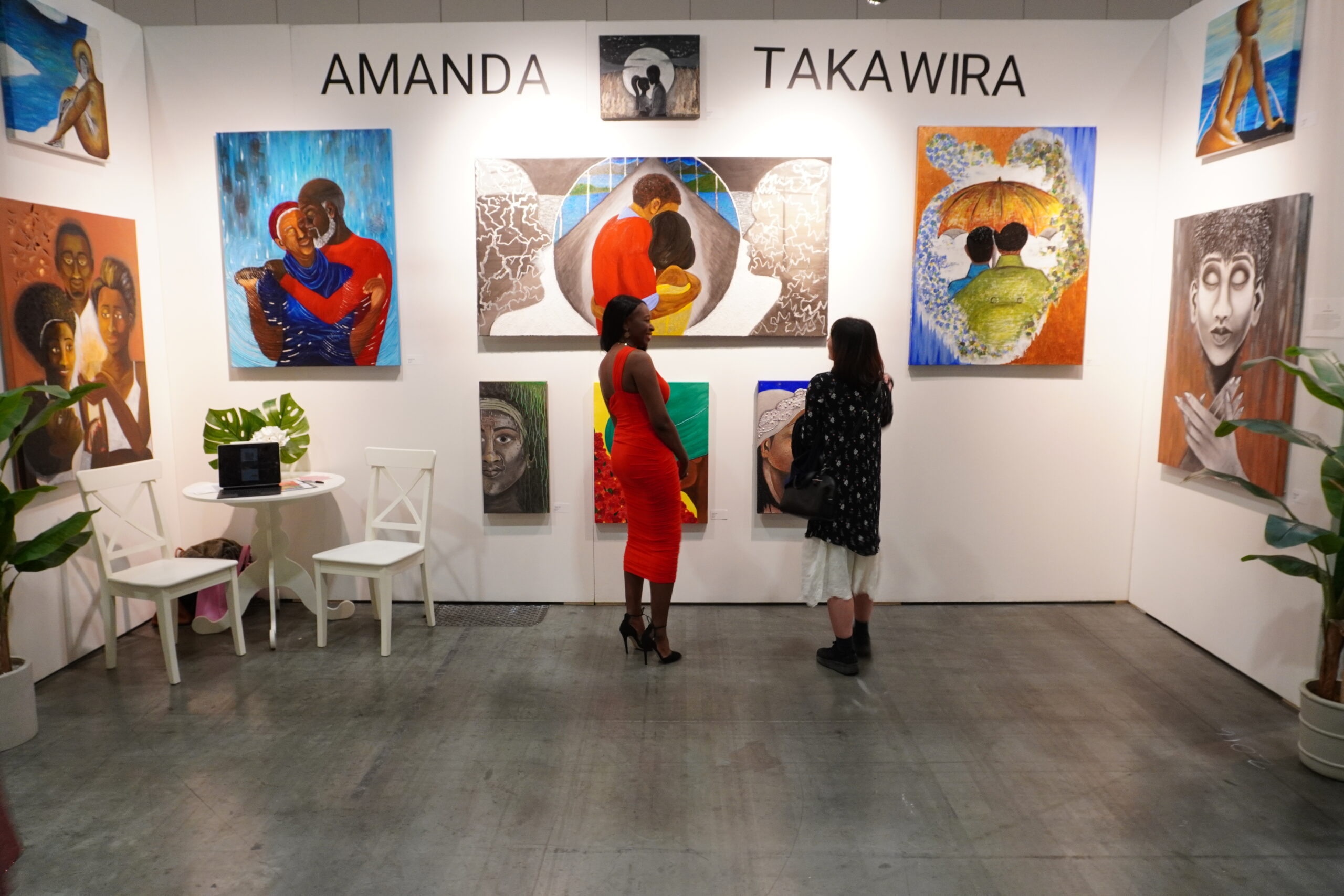 Amanda Takawira is an artist from Zimbabwe based in Vancouver, whose work centres on celebrating Black identity and culture. 
"A lot of times we hear of the Black struggle, we hear of the Black people suffering, but we don't hear of them celebrating," she said. I want to depict in my work the tranquility and the joy that comes from living a life of authenticity and true identity, and owning it." 
Takawira's artwork highlights the hope she sees emblematic in her community. The artist remembers being raised with joy and faith in Africa. 
"I can't even put into words how happy we are and it gets us to the point where no matter how hard life gets, we always have hope and time to celebrate," Takawira added. Through her paintings, Takawira seeks to capture moments outside of positivity and light.
"I want to cherish. I want to put those moments into capsules so that people can remember them."
Creating bold geometric landscapes through art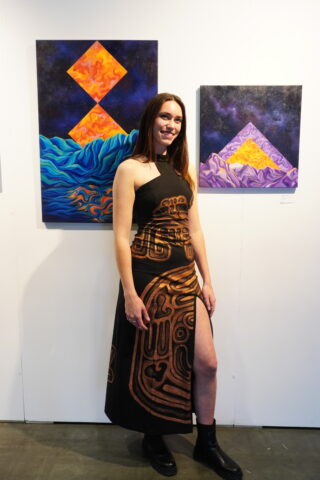 Jana Rolland is inspired by nature, particularly in her geometric landscape series.
"I'm inspired by all the different ways that a single landscape can look depending on the time of day, the weather or the light," Rolland said.  "This series seeks to exaggerate that by using bold colours and shapes to show how different landscapes look like."
Rolland uses a three step technique that starts with a dark, sky background and adding geometric shapes on top. Next, she strategically places tape over where she is going to paint, to "create really clean lines," and then finishes the landscape over top. 
Once the painting is dry, Rolland removes the tape to reveal a modern aesthetic against age-old backdrops. 
Each piece depicts a place that holds special meaning to Rolland, where she has either visited and had a positive experience or where she hopes to visit soon. 
"Growing up, I was always surrounded by mountains. So I think that's why I've noticed the landscapes," Rolland said, adding Vancouver's scenery has also inspired her pursuit. "It's hard not to notice the mountains and the landscapes around you."
Artistic reflections of environmental concern
Maya Mana was born in Tehran, Iran, and studied at the Rome Academy of Fine Art. 
Her new collection of photo collage contrasts several moments in time to form an entirely new scene, that are then pressed into hanging mirrors. 
Mana makes the mirrors herself, adding a unique touch to her artwork.  She says this collection raises awareness about the impact of human activity on pollution and the destruction of the environment. 
Her works are thought-provoking, and the message behind them is powerful.  Mana encourages viewers to reflect on the impact of their actions and the changes that can be made to protect the environment.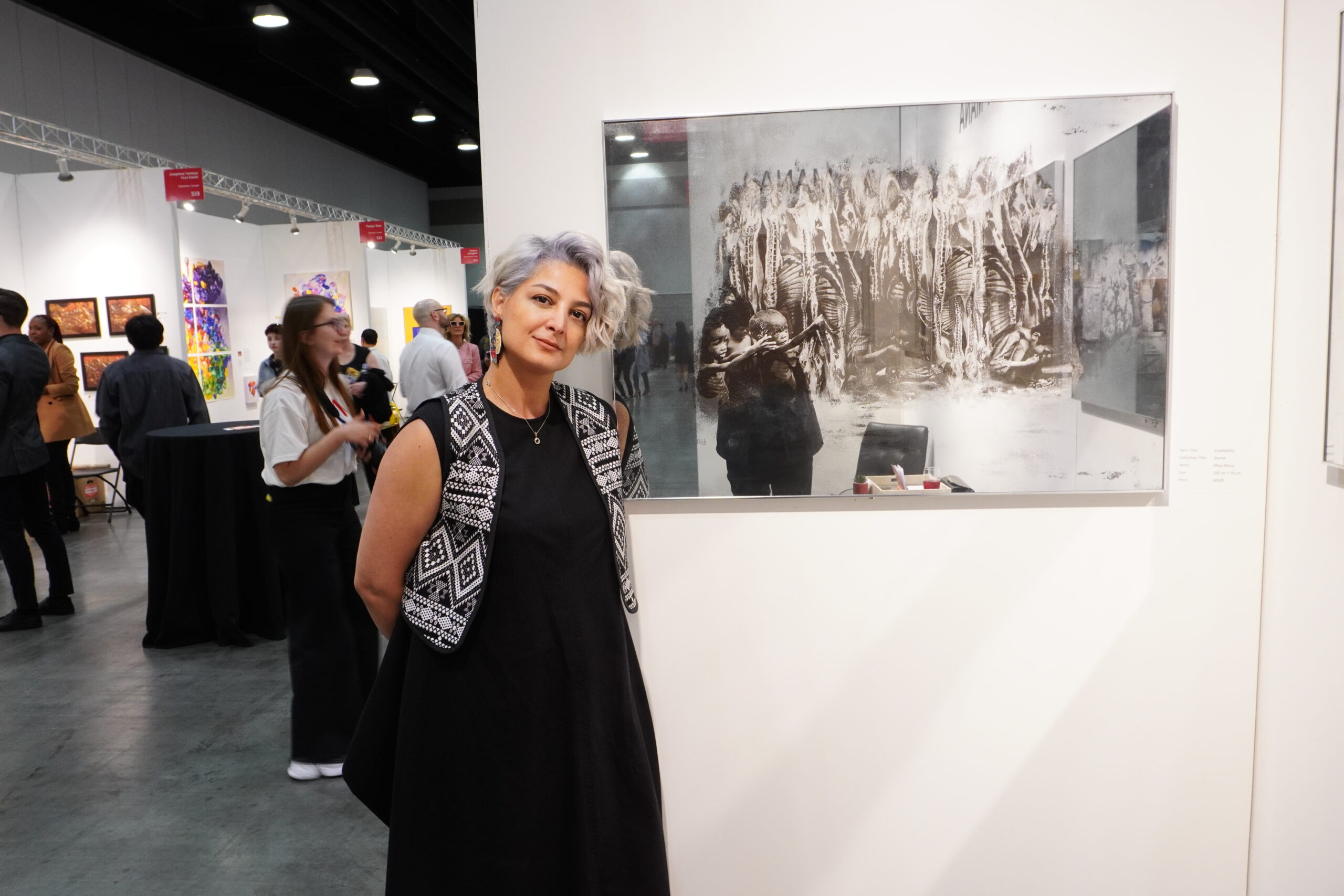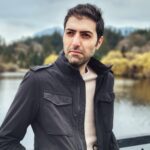 A Vancouver B.C based journalist who writes about the Iranian community in Canada, art, culture and social media trends.