As if finding a relevant job as a new immigrant didn't sound challenging enough to me, I decided to throw more caution to the wind by taking a two-year career break before putting myself out in the Canadian job market.
No, it wasn't to raise a newborn baby or get treatment for an illness. I enrolled at a film school to study screenwriting, taking a breather from my decade-long corporate career. I wanted to give myself a chance to write stories about the emotions I deeply felt within. While my experience at the film school was nothing short of magnificent – I won the best story award at my graduation ceremony – the journey that followed hasn't been easy at all.
"We are moving forward with other candidates," a response commonly found in my inbox has extracted different emotions out of me: sadness, frustration, anxiety or at times, a mere helpless smile. No local experience and a film school diploma somehow diluted my past contributions working for top Indian, French, Japanese, American multinational corporations, not to mention my masters in business administration and bachelors in computer engineering.
Skeptical looks
On some occasions employers clearly mentioned my career break as the reason for rejection, but on other occasions I had to pick up on their subtle hints. They would ask why it was necessary for me to take a career gap, whether I am even passionate about the role I was applying for or doing it just for the money. I had to prove my passion in a field I worked in for 10 years. My plan to work on my film scripts on evenings and weekends didn't quite resonate with them. It led to awkward silences, skeptical reactions, interviewers looking at each other with uncertainty. I kept pleading 'not guilty' for my decision to pause my corporate career for a while, but the employer judges seemed to reject my plea as if I had committed a grievous blunder.
I did get opportunities to earn an income, though. Cart pusher at Walmart, a meat cutter at a grocery store, Uber delivery driver, background actor on TV shows, server at restaurants and customer representative with a mobile carrier company helped me partially pay my bills. But from earning 1.2 lakh Indian rupees (2,000 $) per month working for a multinational management consultancy firm in India to mopping floors and lifting 40 lbs to earn 17$/hour has been a physical and mental test.
I often find myself over-preparing and micromanaging my interview answers in order to over-compensate for my career break because it has become an unexpected roadblock. But does a break from one profession mean I am less interested or skilled in it? I don't believe so!
Hitting turbulence
It just shows I am curious to learn diverse skills and it should, in fact, prove my hunger to grow and learn different skills. It showcases a candidate's ability to bounce back. Wouldn't you rather fly with a pilot who has dealt with strong turbulence, system failures and technical issues, rather than one who has never faced obstacles? Boldness needs to be valued rather than questioned. What may deserve more questioning might be a plain journey with no experiments, hiccups or trials. By shunning the candidates who have followed an unusual trajectory at some point in their careers, we are spreading a fear that will curb young professionals from listening to their instinctive voices and being brave.
As a result, they will always swim in still waters knowing how difficult it can be to return to their boats if they decide to go against the currents.
Thankfully, my wife has a well-paying job that allows us to lead the Canadian life we imagined before landing in beautiful and expensive Vancouver. Of course, things could have been better, but I try to look at the positive side. Facing the anxiety of joblessness and failing interviews has pushed me closer to yoga and meditation, which has eventually made me stronger and healthier.
The last year has been tough, but courtesy some therapy sessions, my wife's unconditional support and love, I have learnt to acknowledge my situation and deal it with much more patience. I jokingly call myself a celebrity with my two-second appearance as a background actor in a Netflix show, Virgin River.
But I really hope firms and corporations become a little more open and receptive of candidates with career gaps and not judge their potential by just their recent actions. Not only in the corporate world, but generally, too, we need to respect everyone's choices to explore and allow them that breathing space, without robotically screening them out through an ATS (Application Tracking System) software.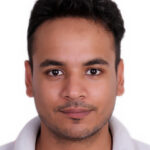 Karan Walia is a content and communication professional who moved to Vancouver from India, in 2020.