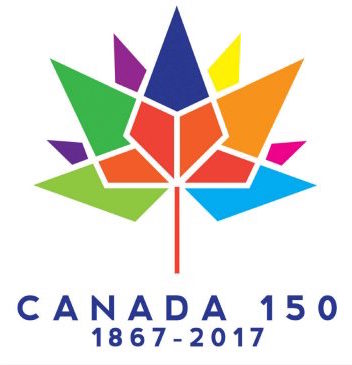 Four hundred years ago, on April, 23, 1616, William Shakespeare passed away. His plays are so special that today we can critically reflect on any topic when reading, staging, or watching them: social inequality, politics, history, culture, love and death.
The modernization of the English language also started with his work, leading to the current standard version, in England, and the numerous variants spoken all over the world by almost 943 million people.
As the saying goes, "The best reaction to reading a poem is writing a poem."
George Elliott Clarke, Canada's Parliamentary Poet Laureate (PPL), along with the Library of Parliament and the League of Canadian Poets, organized a celebration of Shakespeare and National Poetry Month (NPM) through a poetry reading. Shakespeare on the Hill was the first official poetry reading on Parliament Hill in Ottawa, according to Clarke.
He says he plans to organize other similar events on Parliament Hill during his PPL tenure.
"Shakespeare's English" can be heard in Canada with accents from all over the world.
I was honoured to be included among the readers, together with Monty Reid, Amanda Earl and rob mclennan. Our selected readings from Shakespeare and our own work had to relate to this year's NPM theme, "The Road" – or travelling.
Clarke is an award-winning Canadian writer, who has published 16 collections of poems, as well as plays, opera librettos and two novels. From Three Miles Plains, N.S., where he was born, Clarke has gone on many roads across Canada, but also around the world.
He emphasized Shakespeare's influence on his own work. "Reading Titus Andronicus In Three Mile Plains, N.S." is part of Execution Poems, for which Clarke received the Governor General's Award. Inspired by Shakespeare's perspective on crime, this poem denounces both historical violence and the persecution of black people in the 20th century. He writes:
"And History snapped its whip and bankrupted scholars,
School was violent improvement. I opened Shakespeare
And discovered a scarepriest, shaking in violent winds,
Some hallowed, heartless man, his brain boiling blood,
Aaron, seething, demanding: 'Is black so base a hue?'"
Recognizing accented writers
As a Romanian-born poet and a first-generation Canadian, this event had a special significance for me. I dedicated my reading to all "accented" writers from this country and the immigrant voyage to Canada that has changed their destinies. Indeed, my own trip to Canada in 2000 has been one of my most important journeys.
The first poem I read, "Fleeing. Becoming," synthesizes the redefinition of my sense of national identity:
"I became Romanian, fleeing.
I became Canadian when the U.S.
took my fingerprints."
"The [foreign] accent represents the democratization of language."
Aurelia Zmeu, Diplomatic Counsellor at the Romanian Embassy in Ottawa, noted in my reading the ongoing travel between two cultures, which defines any immigrant.
"Listening to her reading from [Shakespeare's] The Tempest and from her own work, I perceived the two pans of the balance scale in Diana Manole's soul," she said. "The poet's feelings towards Romania, her country of origin, and Canada, her adoptive country, are placed on this scale, interconnected, in a balance that was perturbed only by the applause at the end."
As Clarke emphasized after my reading, "The [foreign] accent represents the democratization of language."
Indeed, "Shakespeare's English" can be heard in Canada with accents from all over the world. It is one of the best proofs that people can find means to communicate beyond cultural barriers.
Clarke's celebration of Shakespeare proved that poetry and politics can sometimes be on the same page – even at Parliament Hill.
Journeys of all forms
Earl is a poet, publisher and the author of two books of erotic fiction.
"The road for me equals time from birth to death and the obstacles along the way, the constancy of love in times of trouble," she says.
Her Shakespeare selections reflect on similar experiences, including "Sonnet 116" and, from Hamlet, Gertrude's description of Ophelia's madness and suicide. Her poem, "O'Keeffe," deals with the reversed journey from death to life and the effort to understand its meaning:
"I seek answers in myth: Orpheus,
Persephone, those who've been
to the Underworld and back""
"The road for me equals time from birth to death and the obstacles along the way, the constancy of love in times of trouble."
Born in Saskatchewan, Reid worked for many years in Alberta, British Columbia and Quebec, and now lives in Ottawa. He focused on the theme of melancholy travel with Jacques's monologue from As You Like It.
He also read some of his poems on the same topic, including "Very Soon, and With Someone Pleasant" from Disappointment Island.
"I don't care where you were. I don't care about the black ice
and the big trucks and all your other travelling anxieties.
Imagine trying to pick up Singapore noodles with a single stick.
That's how it makes me feel."
mclennan was inducted into the VERSe Ottawa Hall of Honour in March 2016 and has won numerous awards and published nearly 30 books of poetry, fiction and non-fiction. He read "Two ghazals, for newborn," an homage to the birth of his third child, Aoife:
"Map: for she articulates
our new, invented landscapes.
A declaration of staccato kicks
and wails.
A salted, sunny membrane
of gestures, squeaks and snorts.
Dr. Diana Manole is a Romanian-born poet, translator, and scholar. She has published nine collections of poems and plays, and contributed to many national and international magazines. Her latest poetry book, B&W was published in 2015 by Tracus Arte in a bilingual edition, co-translated with Adam J. Sorkin.